Richard Campbell is the Vice President of Operations for Yellow Mountain StoneWorks. During his tenure, Richard has grown our China-based team, strengthened our relationships with vendors, and honed our production processes to achieve greater efficiencies and scalability. We thought it would be interesting to share Richard's perspective on doing business in China and his experiences helping us create a reliable supply chain. In part 1, Richard addressed the cultural aspects of running a production operation in China. In part 2, he speaks to quality control and meeting increased demand.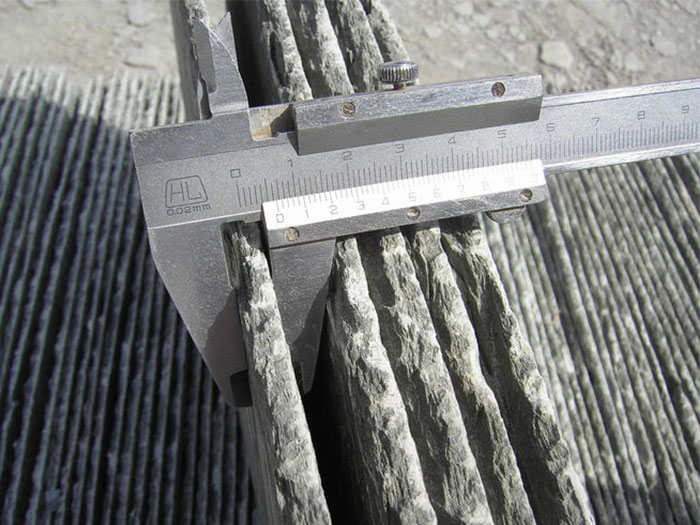 Ensuring quality control
There are many elements that go into consistently providing a unique, quality stone product, on time, on budget – and produced in China. But to summarize, I would have to say it comes down to proactive communication and standards and processes that are clearly understood by our clients, staff and production vendors. Much of the detail of a given project is worked through during the development stage – this is when Yellow Mountain StoneWorks collaborates with our clients and works out the specifications for the stone. Once everyone agrees to the plan and standards we move to execution – and established quality control processes. For example:
Before production starts, there is always a meeting with the vendor and his staff to review the project drawings – which control the dimensions, and the control samples and mockup – which provides a visual standard. With the help of our staff translators and interpreters, we take the time to answer questions and make sure that our expectations are understood. Often, we put the control sample right where the artisans can all see it while they work to reinforce what will be accepted or rejected.
To further ensure quality, one of our QC inspectors is assigned long term to each production vendor where they monitor the progress of all Yellow Mountain StoneWorks projects. They inspect every piece of stone against the specifications and have cameras, laptops and phones to provide our project managers with reports of anything amiss. Our project managers oversee concurrent projects at multiple production facilities from our Xiamen office. The PMs are responsible for working with the owner of the respective production facility to problem solve issues.
Any piece of stone that is rejected is a cost to the production vendor. Having long term relationships with our Chinese production vendors has enabled us to show how proactive communication and quick alterations to production early in the process makes our projects more profitable for their business. That's why the standards, the inspectors, the project managers – all the communication we do is to minimize the amount of stone we need to reject. This also helps to keep projects on schedule.
Scalability and Confidence
A lot of companies build processes that work, but we made a conscious effort to build processes that work whether we have one project or a hundred projects. By having a standard operating procedure and clear quality expectations that everybody understands, we can focus on execution and scale production accordingly. This makes recruiting and training more efficient as well, because we simply integrate new hires into the existing process.
Being a company that operates in several locations, including on opposite sides of the Pacific Ocean, our processes also provide our management, staff and clients with the confidence that jobs are being done as expected. Whether I am in Xiamen or Seattle, or visiting a production facility, I know what the China team is doing on any given day because they're following the standard operating procedure. I rely on them to do that, and they rely on me to do that. It keeps everything moving forward.
For a related articles, please read:
"Part 1: An American in China"
"Before you give ANYONE Money for Custom Stone from China…"