More than seven centuries ago, a stone bridge was built over a section of the Yangtze River near the fabled birthplace of one of the famous Four Beauties of ancient China. The story, which includes betrayal, sacrifice, and palace intrigue (and in some telling's rivers of tears, dragons, and immortals), has been handed down through generations and retold in poetry, plays, dance, and movies. The ancient bridge brought pre-Ming Dynasty visitors to a museum created to pay homage to one of China's great heroines. The museum still stands today, surviving the flood 650 years ago that caused the bridge to collapse and its stone to be buried.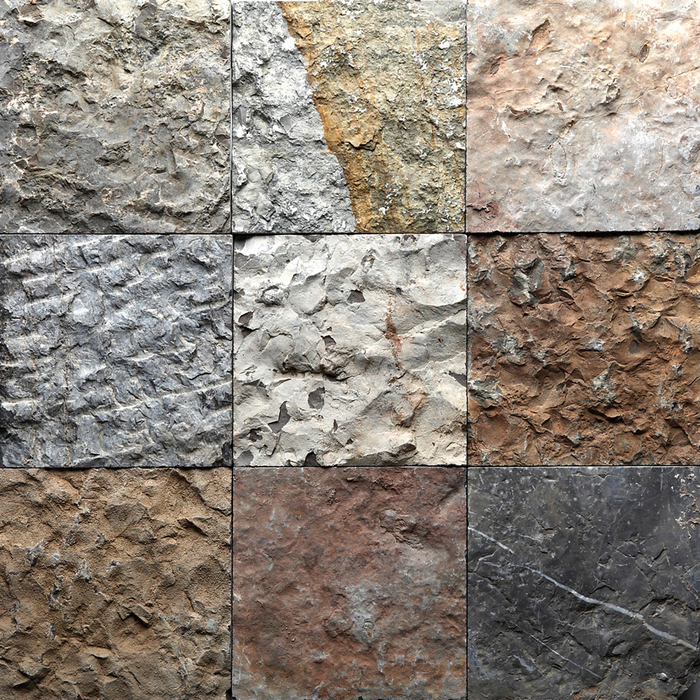 In 2008, we discovered 400 cubic meters of the ancient, hand carved limestone blocks that had been used to build the bridge.  The stone blocks had been found in a tributary of the Yangtze River where, amazingly, they had lain buried in the riverbed until this past year.  The movement of the channel caused them to be exposed, and we immediately recognized its value as reclaimed material.
"Investing in bringing this reclaimed stone to the market is part of our company's commitment to applying a global perspective to our business operations," said John Williams, president of Yellow Mountain StoneWorks. "We strive to minimize not only our impact on the environment, but to seek ways to extend our natural resources."
This gorgeous stone, which still bears the markings of ancient Chinese craftsmen, is now finding new expression in contemporary architecture and landscapes as Yellow Mountain StoneWorks's Reclaimed Grand Tortoise Limestone™.
"Unlike a lot of the post-consumer product in the market right now, this stone was dressed very carefully on all six faces," said Williams.  "This is simply the finest quality reclaimed antique stone we have ever seen."
The age, quality, and features of this stone allow us to create a broad palate of colors and finishes.  The reclaimed stone features a rich chocolate color with some veining in a squarish, mottled pattern similar to the back of a tortoise shell, hence the name Grand Tortoise Limestone™.  This limestone also bears the mark of time with its build-up of colors including yellow, ochre, rust and brown visible across the stone's craggy surface.
Most of the Reclaimed Grand Tortoise Limestone™ blocks were finished to about 30" x 18" x 10".  At this size, we can fabricate the stone into multiple pieces of veneer, quoins, or pavers with multiple faces exhibiting the prized antique finishing.  Additionally, a unique characteristic of this stone is the prevalence of Belemnite fossils which occur in whole or as fragments throughout the material and can be diminished with hand finishes or highlighted with the Honed or more refined finishes.
The most interesting potential applications for Reclaimed Grand Tortoise Limestone® may be wall veneer and quoins, although it could be used as a focal point because of its antiquity. It is also ideally suited for use as monolithic treads and risers, as well as through-wall material.