Richard Campbell is the Vice President of Operations for Yellow Mountain StoneWorks. During his tenure, Richard has grown our China-based team, strengthened our relationships with vendors, and honed our production processes to achieve greater efficiencies and scalability. We thought it would be interesting to share Richard's perspective on doing business in China and his experiences helping us create a reliable supply chain. In part 1, Richard addresses the cultural aspects of running a production operation in China. In part 2, he speaks to quality control and meeting increased demand.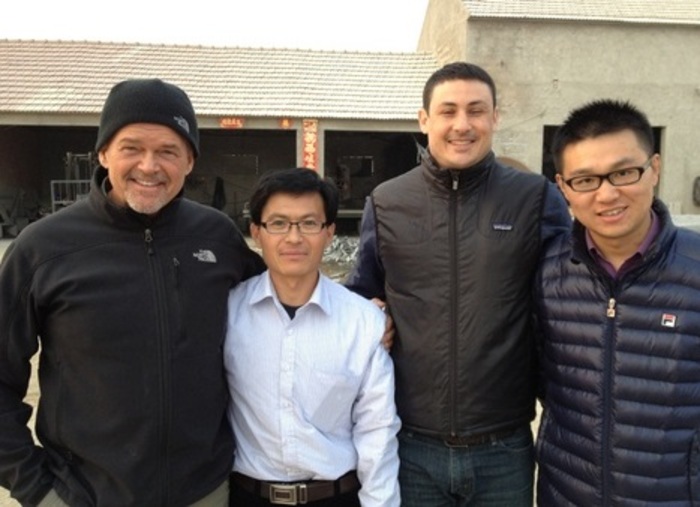 Forging a bridge between two cultures
I pursued a career in international business because I am fascinated by contrasting economic models and I wanted a challenging, non-traditional job that involved different cultures. Working in China for Yellow Mountain StoneWorks is a perfect fit. China presents a complex and arduous business environment; the norms and assumptions of Western businesses simply do not apply.
For example, when we began talking with production facilities, we expected what Americans would call 'the straight scoop.' However, with surprising regularity, what we were told was not necessarily true – it was not necessarily untrue, but the Chinese often speak in innuendo, deflection, and obfuscation. It can be a matter of saving face or miscommunication or simply of habit. If you're Chinese, I think culturally you're more aware that things are not the way they are said to be and you adjust to interpretation. But our business is based on exact specifications and deadlines – and we must have confidence that our vendors will meet our standards.
To deal with this difference in communication style, we chose to invest in a few factories, not monetarily, but invest our energy and process and to stick with them long enough to see if we could find common ground. And slowly but surely, these relationships improved. And because we keep returning with orders, the vendors understand that working with us, in the way we need them to, creates a mutually beneficial alliance.
"A human company"
Similar to finding the right production vendors, it has been important that our Chinese employees understand our approach, and see a value to themselves in meeting our rigorous standards and expectations. We talk a lot about only hiring the right people, good people. It has rightfully created a sense of pride among our employees and contributes to our company culture. When we need new hires, we often ask our existing project managers and quality control (QC) inspectors if they have recommendations, because they understand the kind of people we are looking for.
In fact, I was interviewing a good candidate for a QC inspector job and I told him, 'We're going to pay you fairly. We're going to treat you fairly. We expect you to treat us fairly.' The English translation of his response was, "I know, I know, they told me that. You're a human company." That was really good to hear because it is completely aligned with what we are going for. We value our team and want them to value the company because everyone plays an important part in our success.
For a related articles, please read:
"Part 2: An American in China"
"Before you give ANYONE Money for Custom Stone from China…"