Creation of Lan Su Chinese Garden ten years ago gave birth to Yellow Mountain StoneWorks, and we are proud to be a sponsor of the garden's year-long birthday celebration.
To honor our decade of shared passion and collaboration, Yellow Mountain has created a sculpture for Lan Su that symbolizes two parties coming together for a single purpose. "Fluidity" combines our Butterfly Blue Granite and Redheart Limestone®.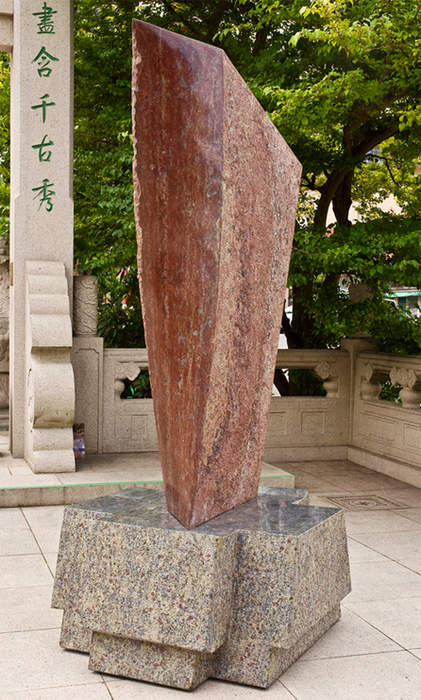 Installation of the sculpture in the garden's entry plaza coincides with Lan Su's birthday month. "Fluidity" will be on view during the Mooncakes & Pomegranates dinner September 1 at the garden, featuring live music and food from 14 Portland restaurants. The sculpture will also be displayed at Lan Su's anniversary gala and fundraising dinner at the Portland Art Museum on September 16, 2010.
The collective passion of those involved in creating the garden inspired Yellow Mountain's founders to base our business on the elegance and affordability of Chinese materials and stone craft. And to strive for close collaboration on every project we undertake.
This exquisite Chinese garden showcases the remarkable fluidity of stone as a landscape and building material. So do our other Portland projects, which range from high-end residences to captivating public parks and streetscapes.