The amazing spaces that local gardeners created with patience, innovation and natural materials were celebrated July 17 during West Seattle's 'The Art of Gardening' tour.
A proud sponsor of the tour's 17th year, Yellow Mountain StoneWorks donated a Chinese granite basin with a hand carved base to the event. Proceeds from the raffle will benefit organizations ranging from the Seattle Chinese Garden to the West Seattle Tool Library to Duwamish Longhouse and Cultural Center.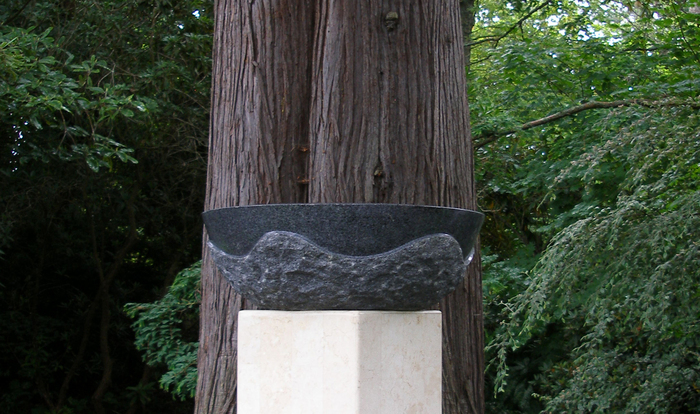 The Yellow Mountain StoneWorks urn was displayed at the Tagney-Jones Garden during the tour. Formerly the Colman-Pierce Estate, the 2.5 acre garden sits on a bluff overlooking Puget Sound and features an amazing array of 2,000 species of rhododendron and 80 varieties of trees.
Like the kindred spirits we celebrated during the garden tour, Yellow Mountain StoneWorks is a company of original thinkers who focus on clear process and creativity. This allows us to be better design collaborators while staying focused on what's important: the client.
If you are considering natural stone as part of your design scheme, please contact us at 206-932-5696 and make an appointment to visit our West Seattle Studio or view our online gallery.