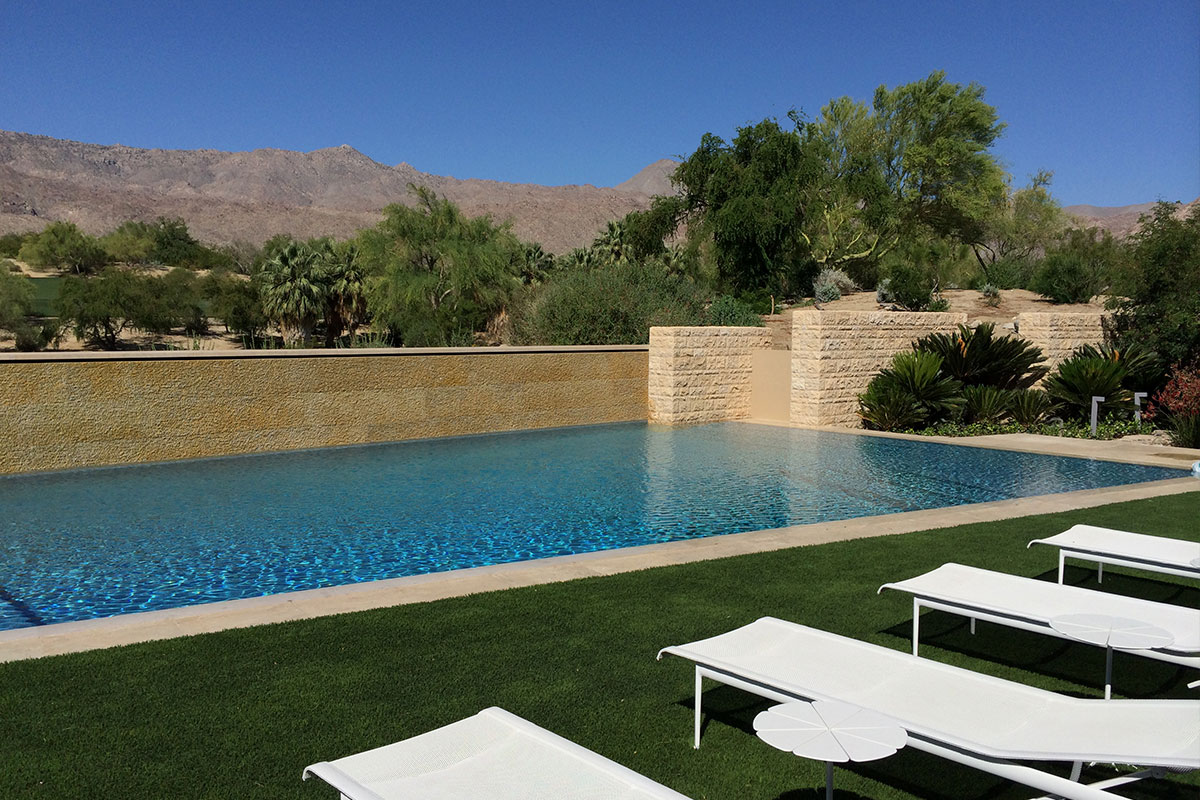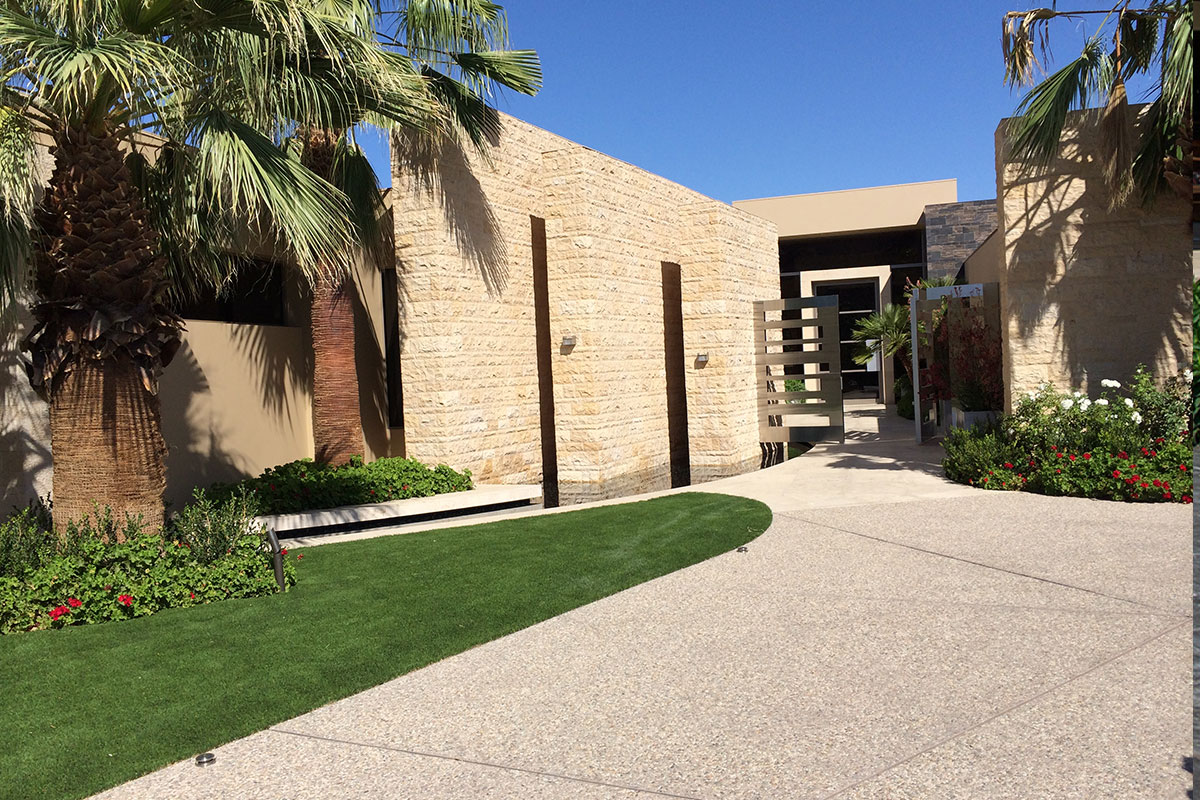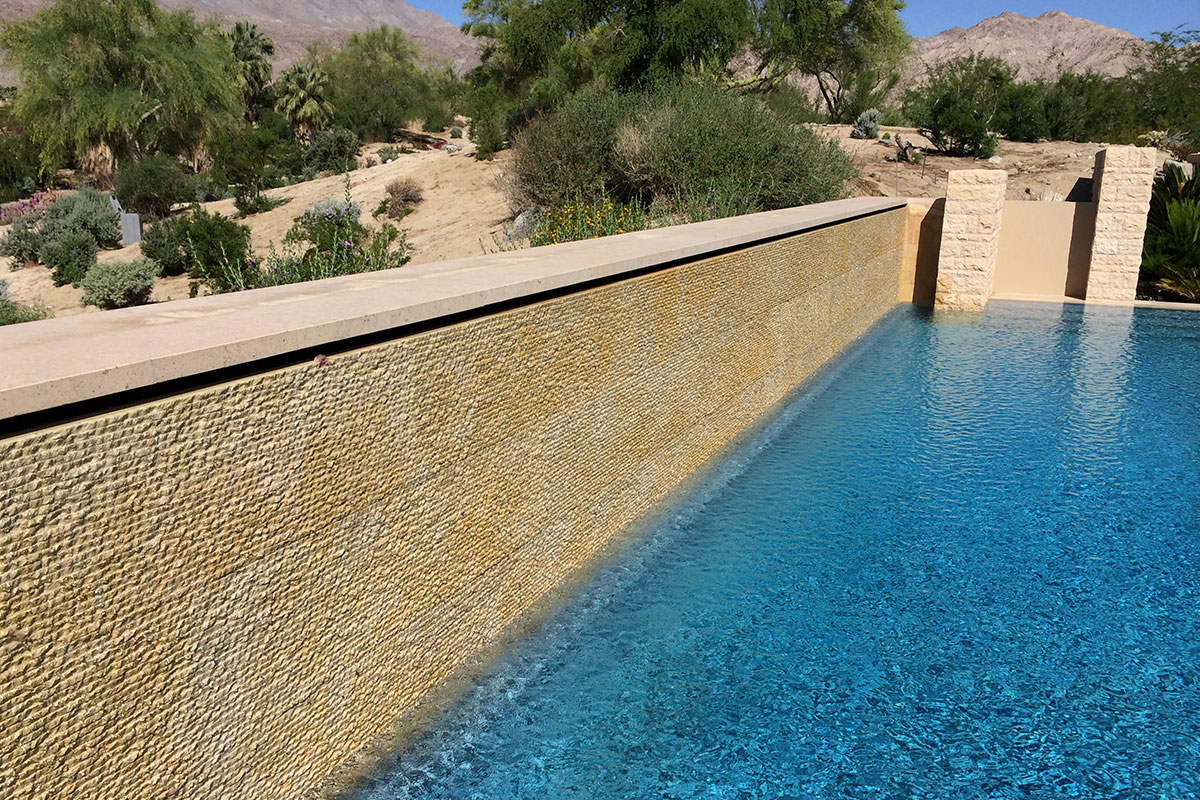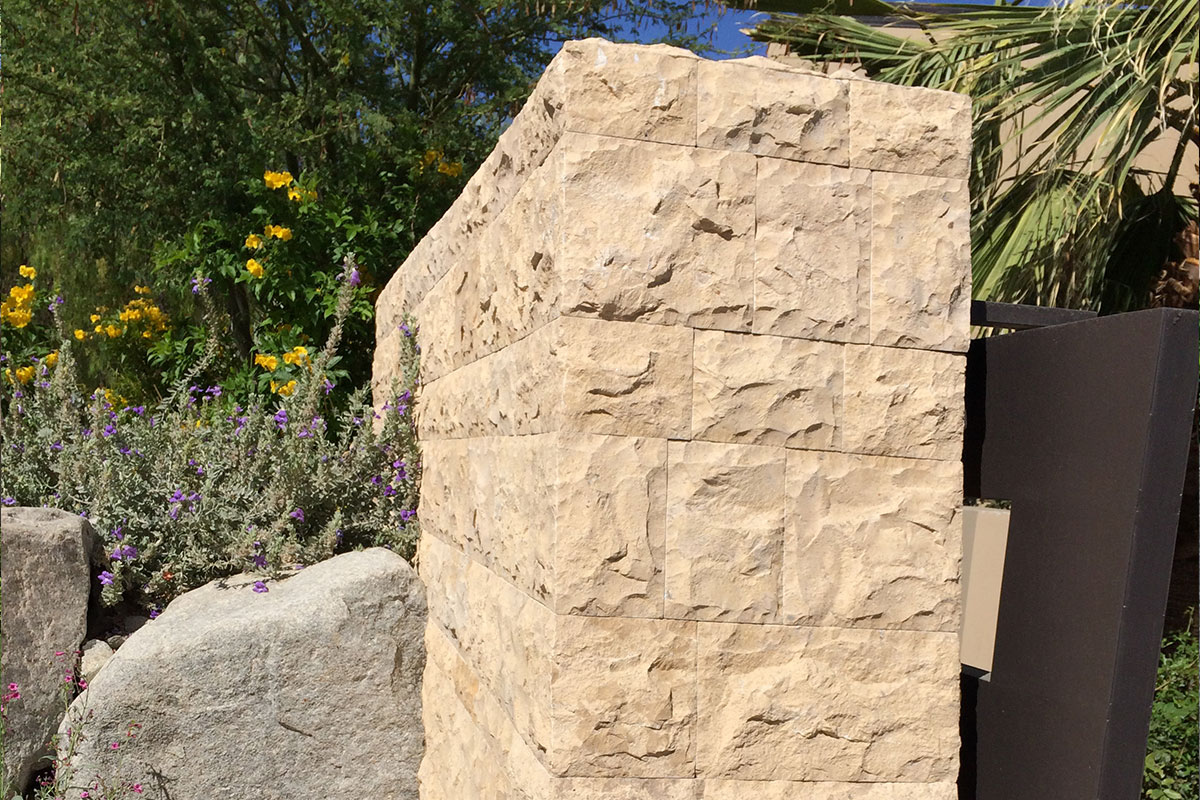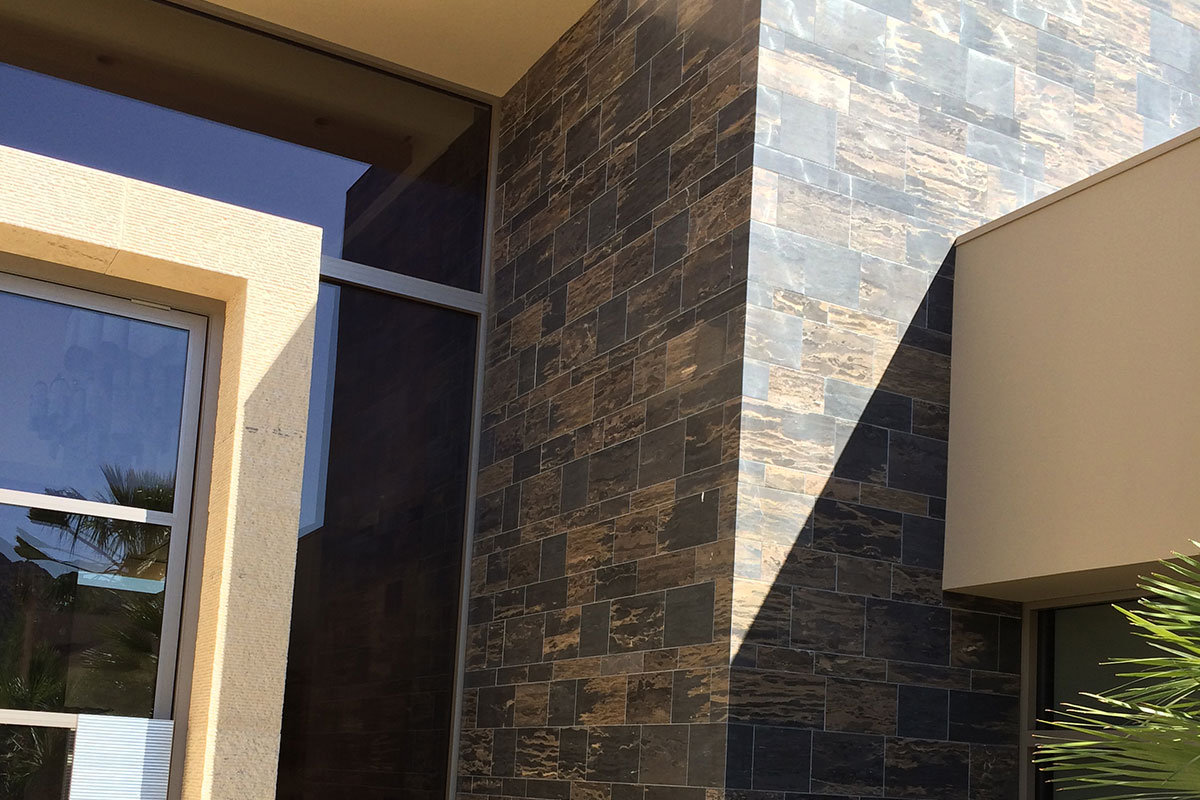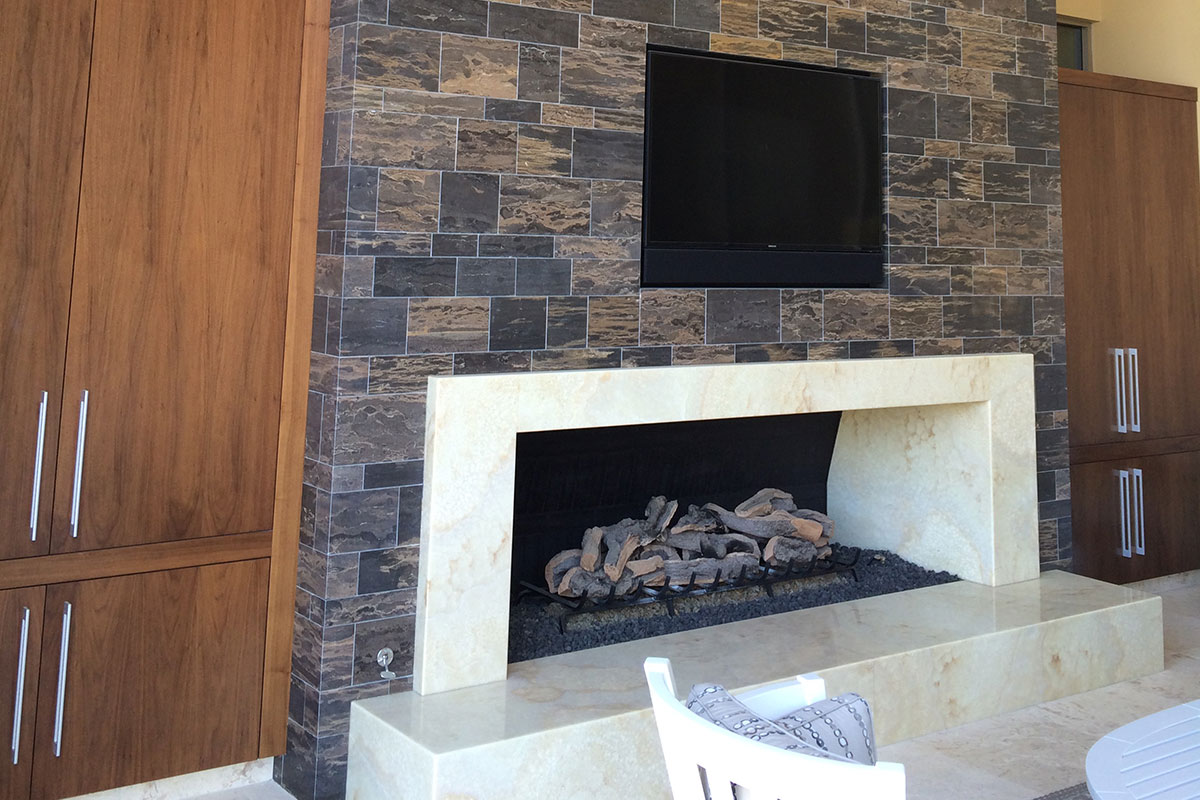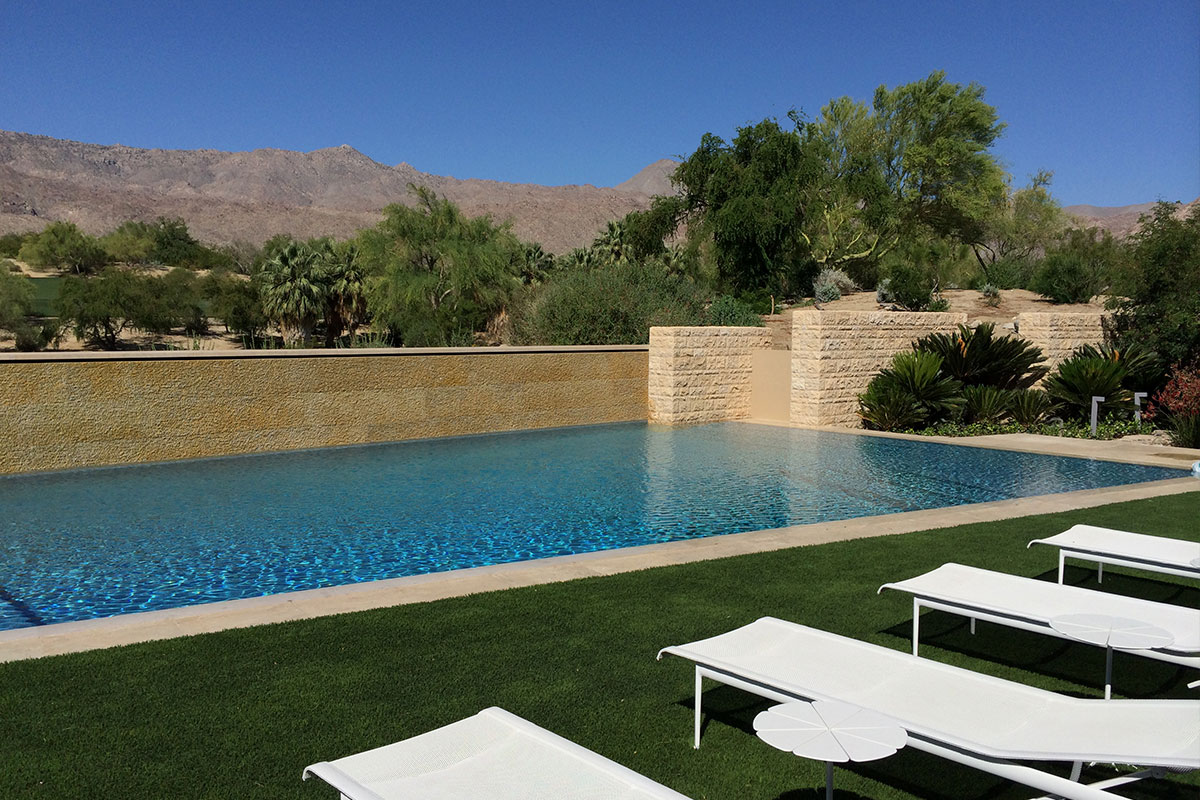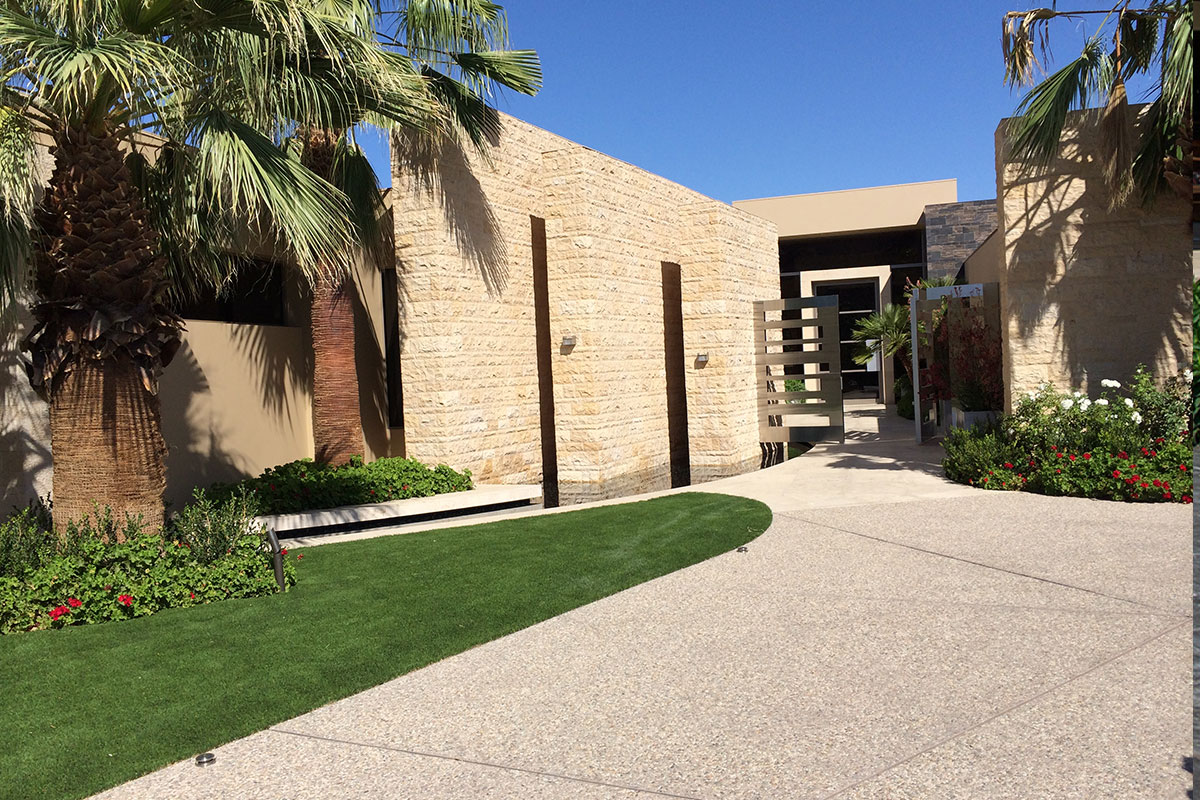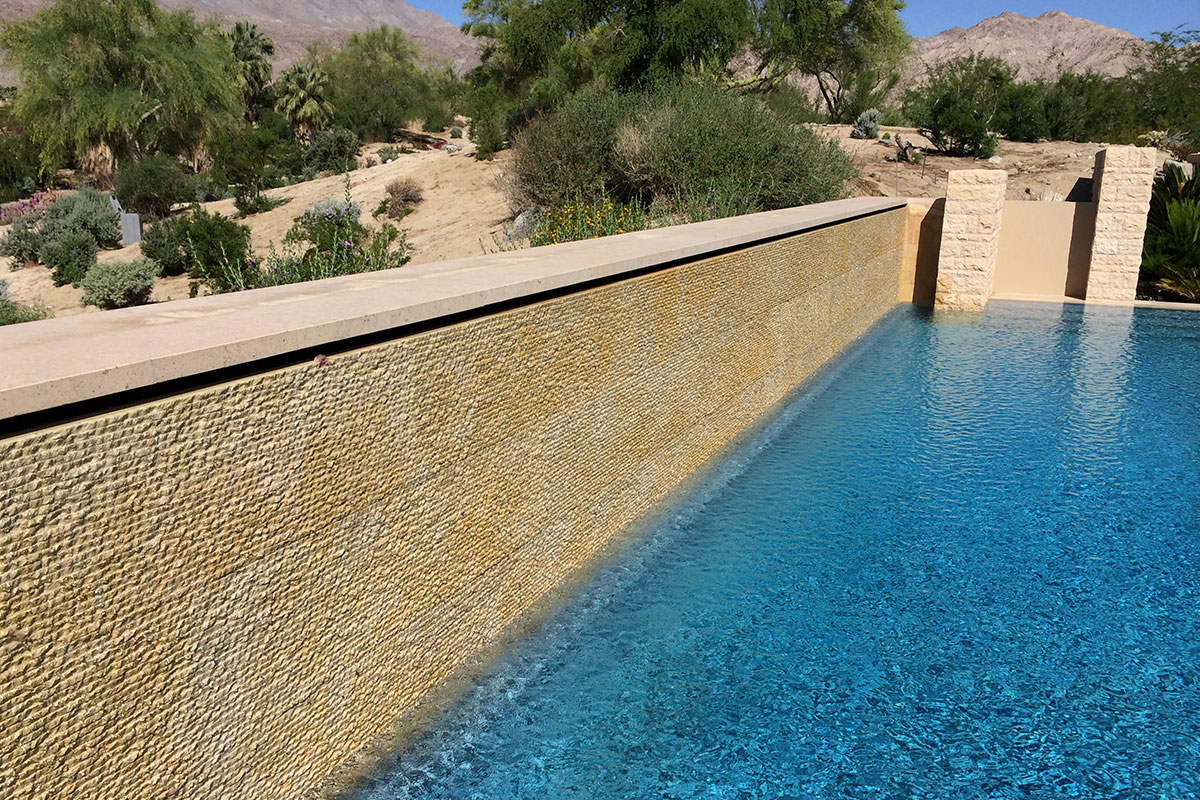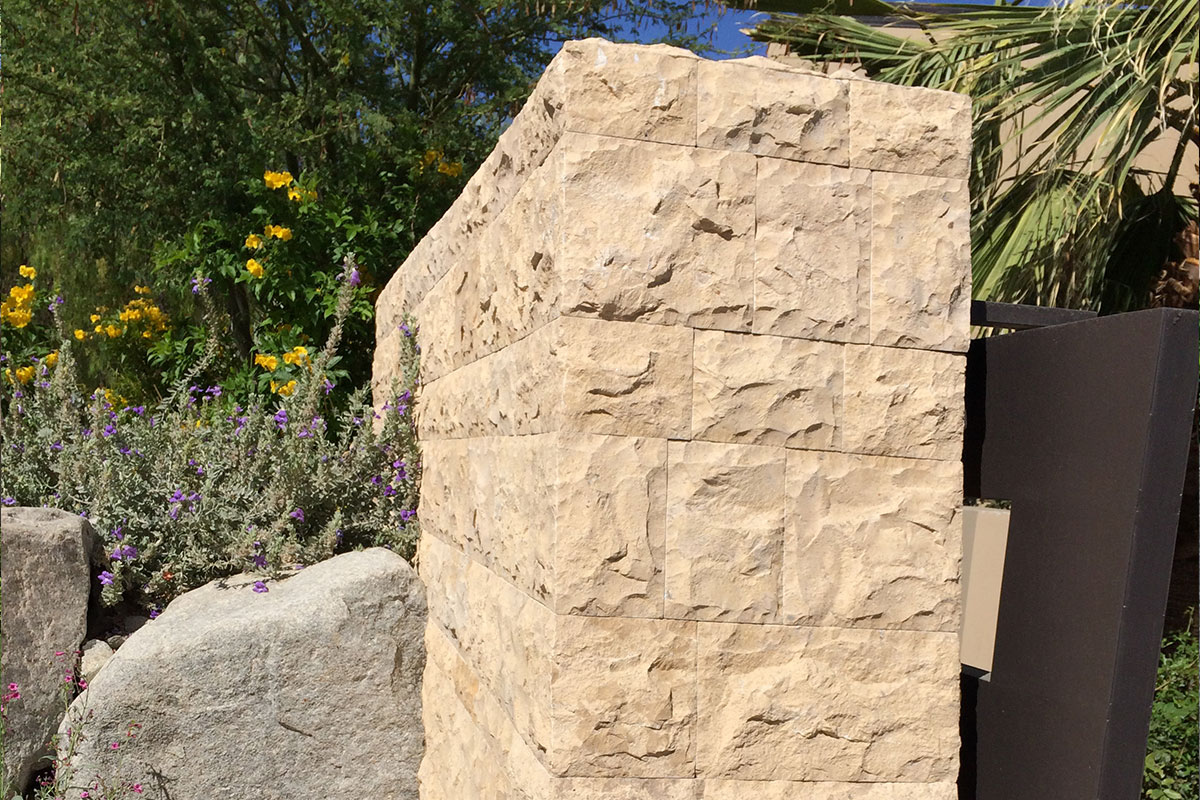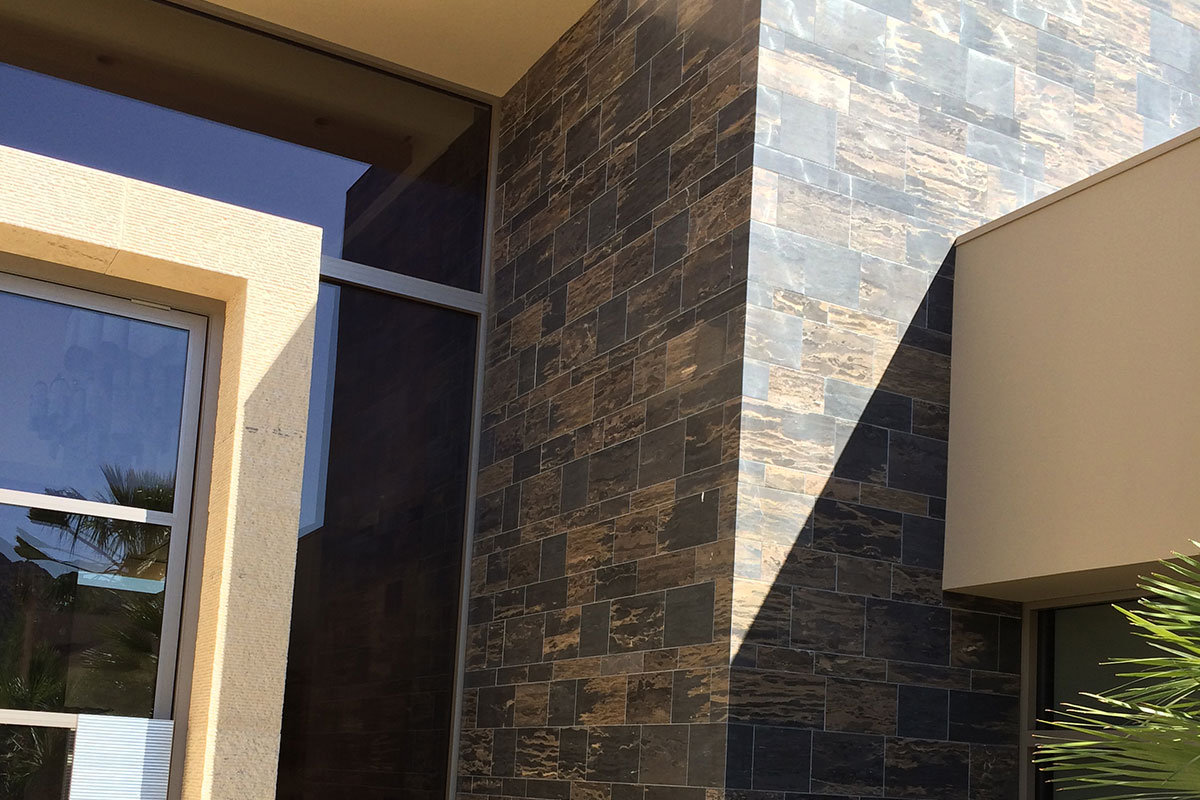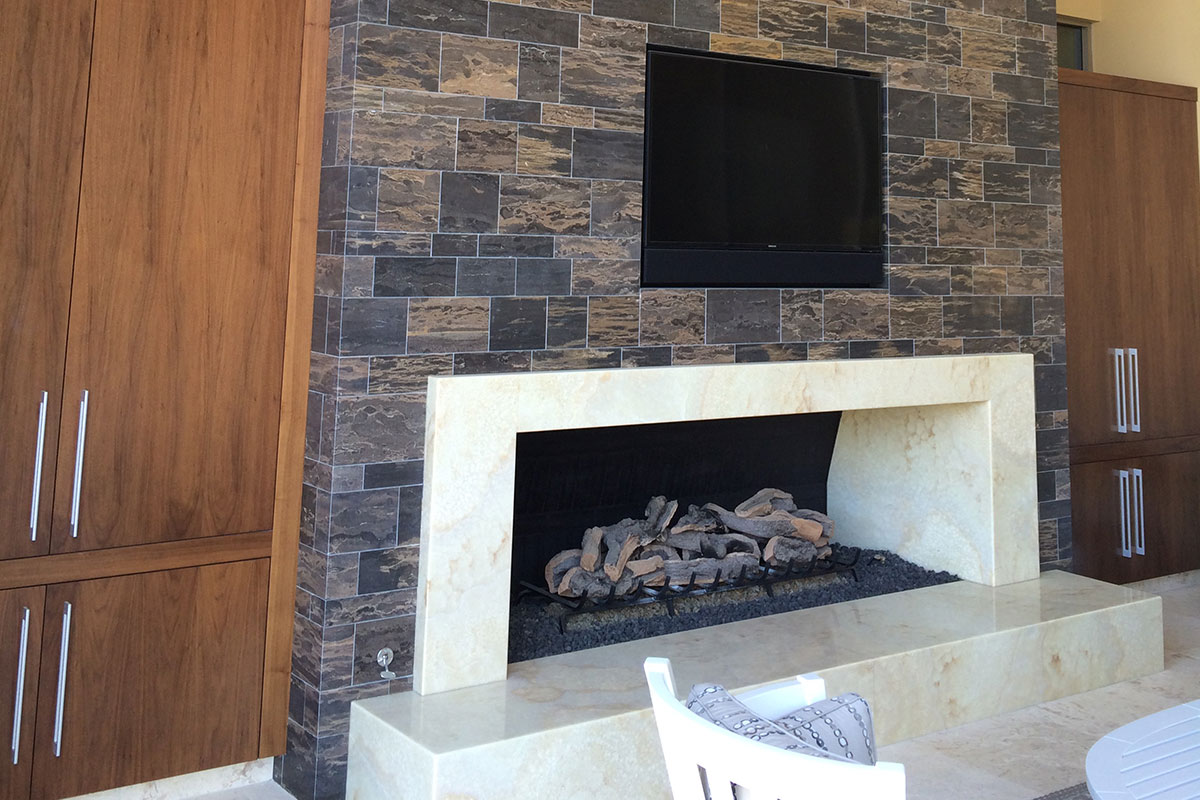 One stone. Multiple finishes.
One stone. Multiple finishes.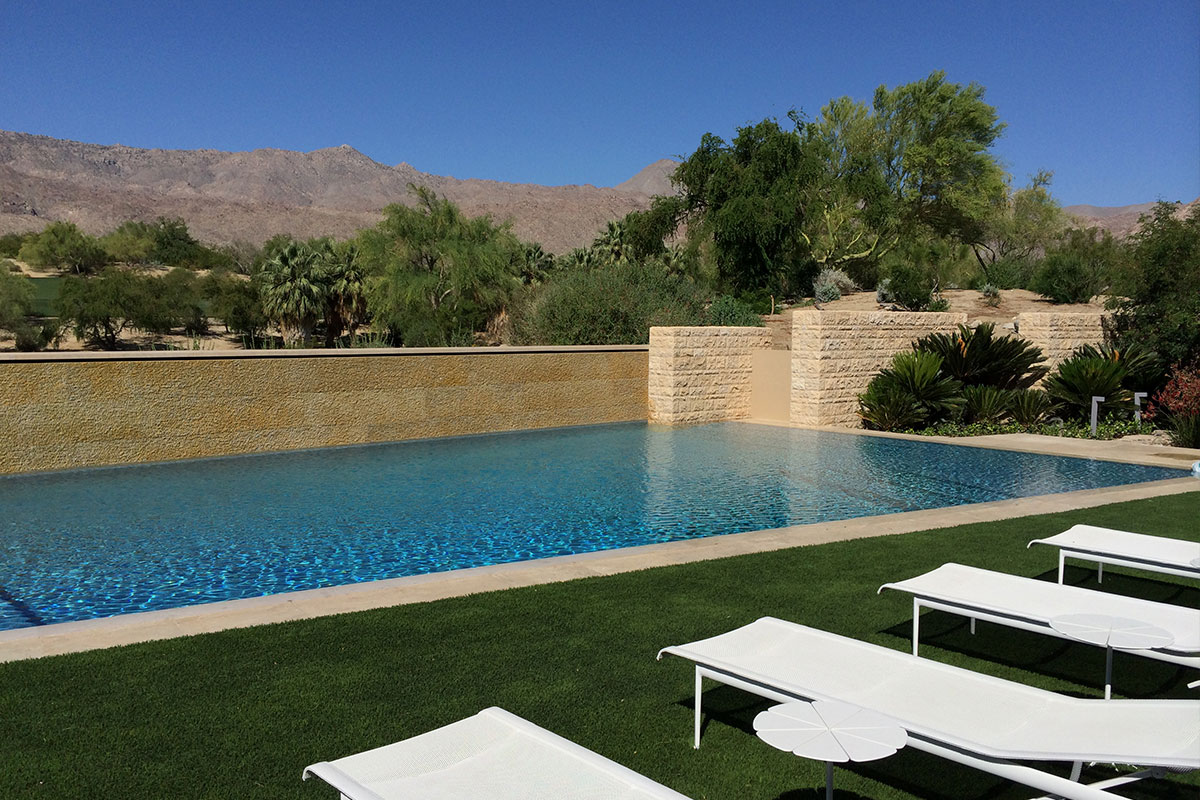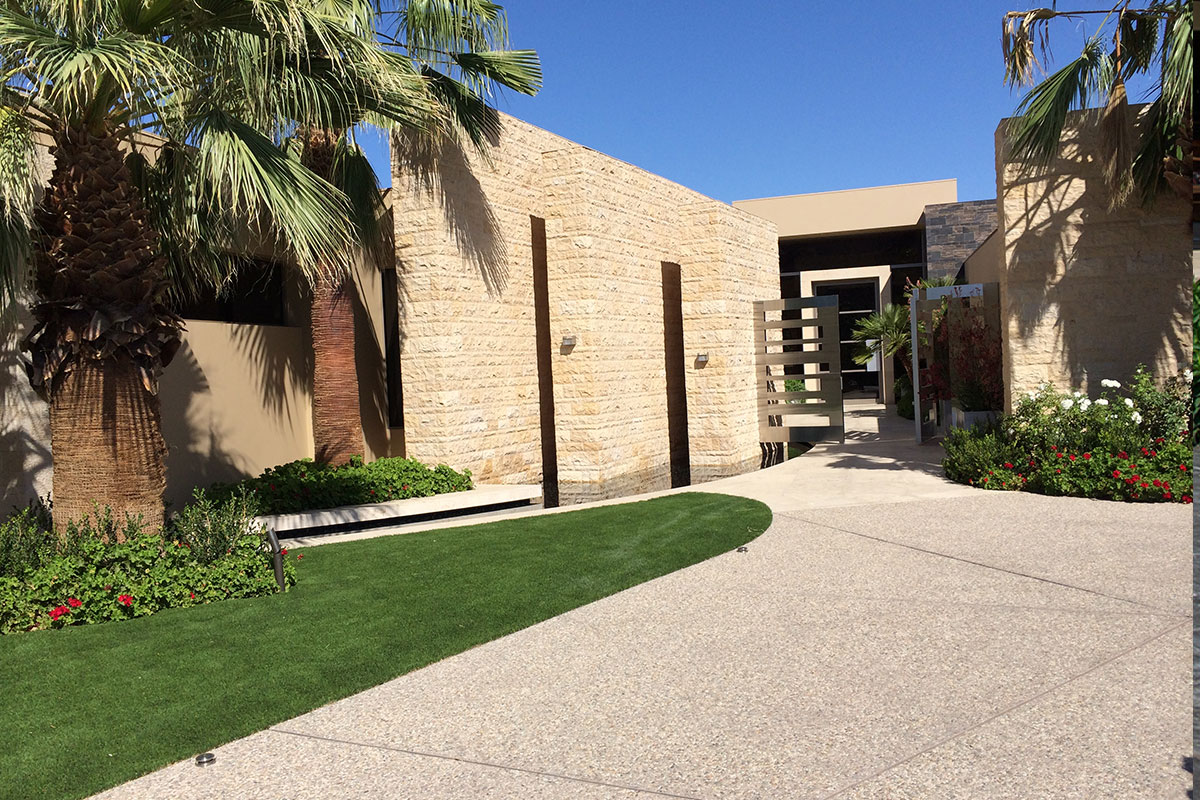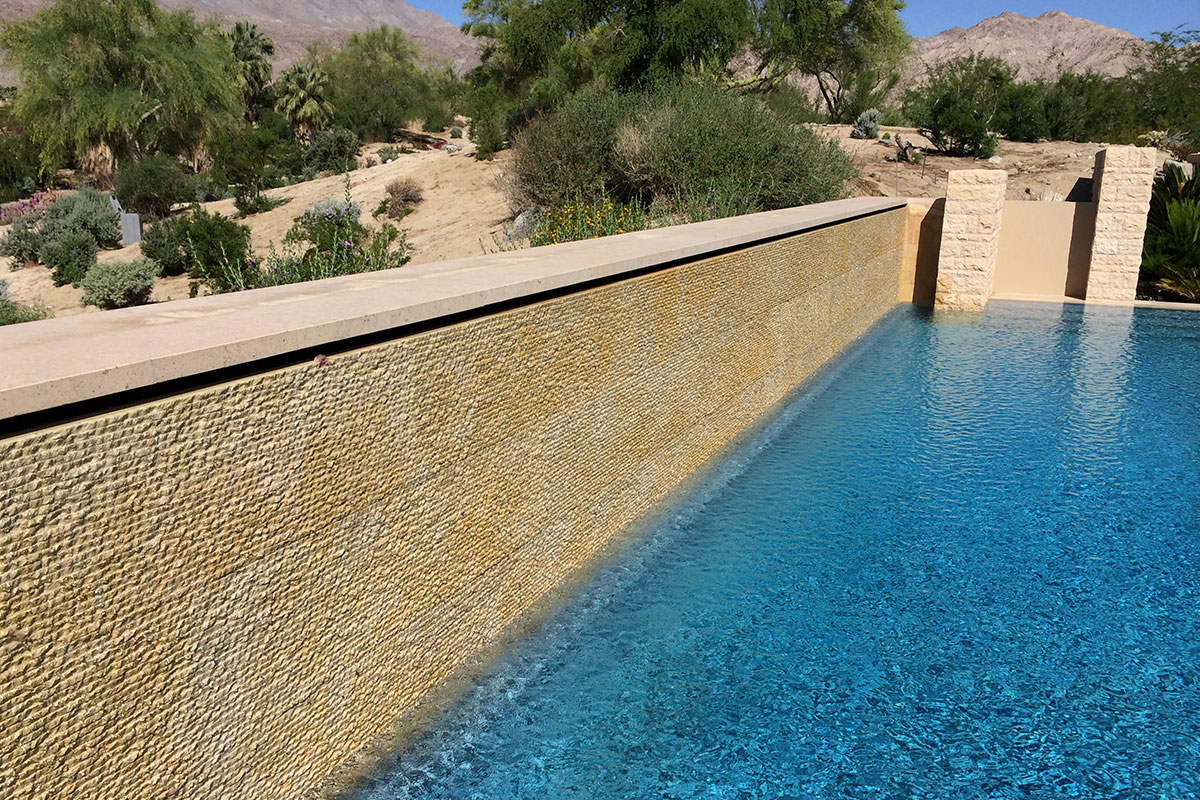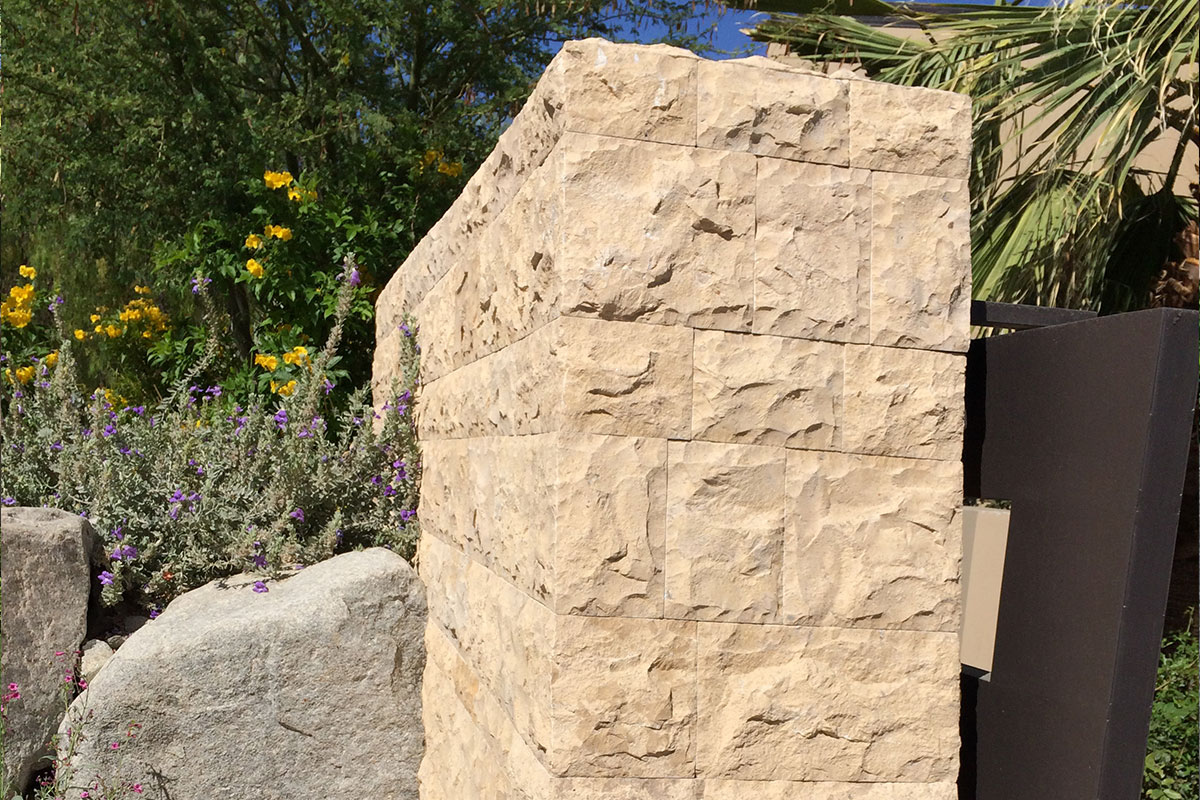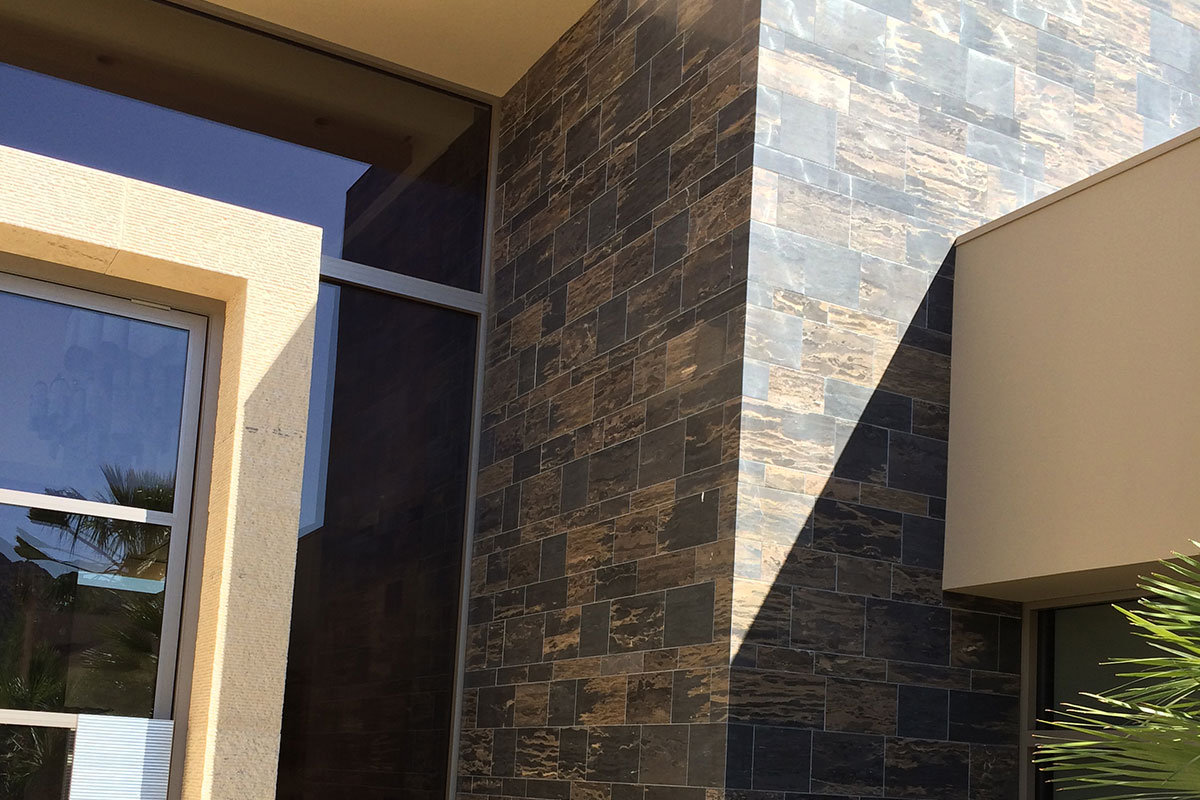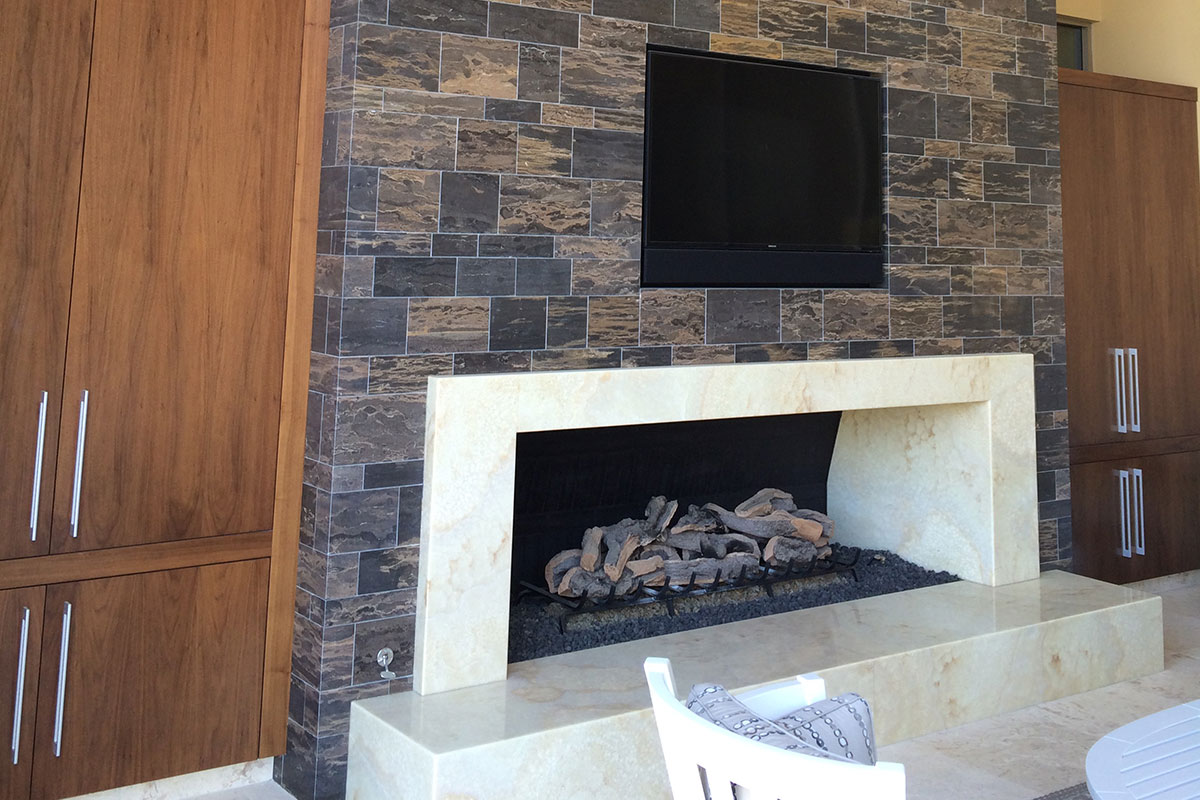 For this luxury residence the architect and the landscape architect wanted to use a single stone for continuity, yet achieve distinctly different visual effects with multiple finishes. To create this desert oasis, water features were a critical component.
The stone and its finishes – from bold to subdued – were chosen in a collaborative process in order to achieve the desired visual effect. The water wall adjacent to the pool required a finish that would be appealing whether the water was running or not. The project also included landscape walls, as well as the stone veneer on the interior and exterior of the house.
"I am happy to say there were no installation challenges or delays with the material that Yellow Mountain StoneWorks provided for this project," said Butch Drury, the project manager with Margaret Drury Construction, located in Palm Desert, California. "Their attention to the details and the schedule makes a difference."
Finishes included Scored & Chiseled, Coarse Adze, and Pitched, on Ginseng Cream Limestone.