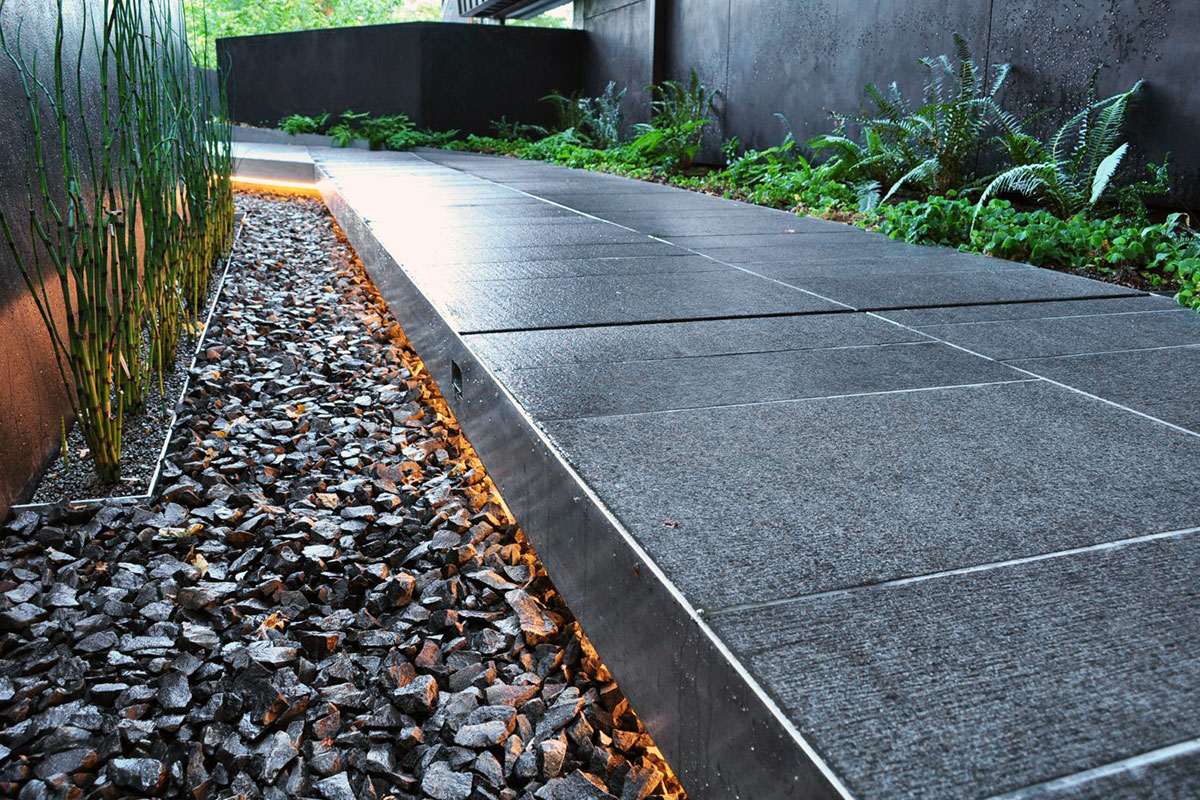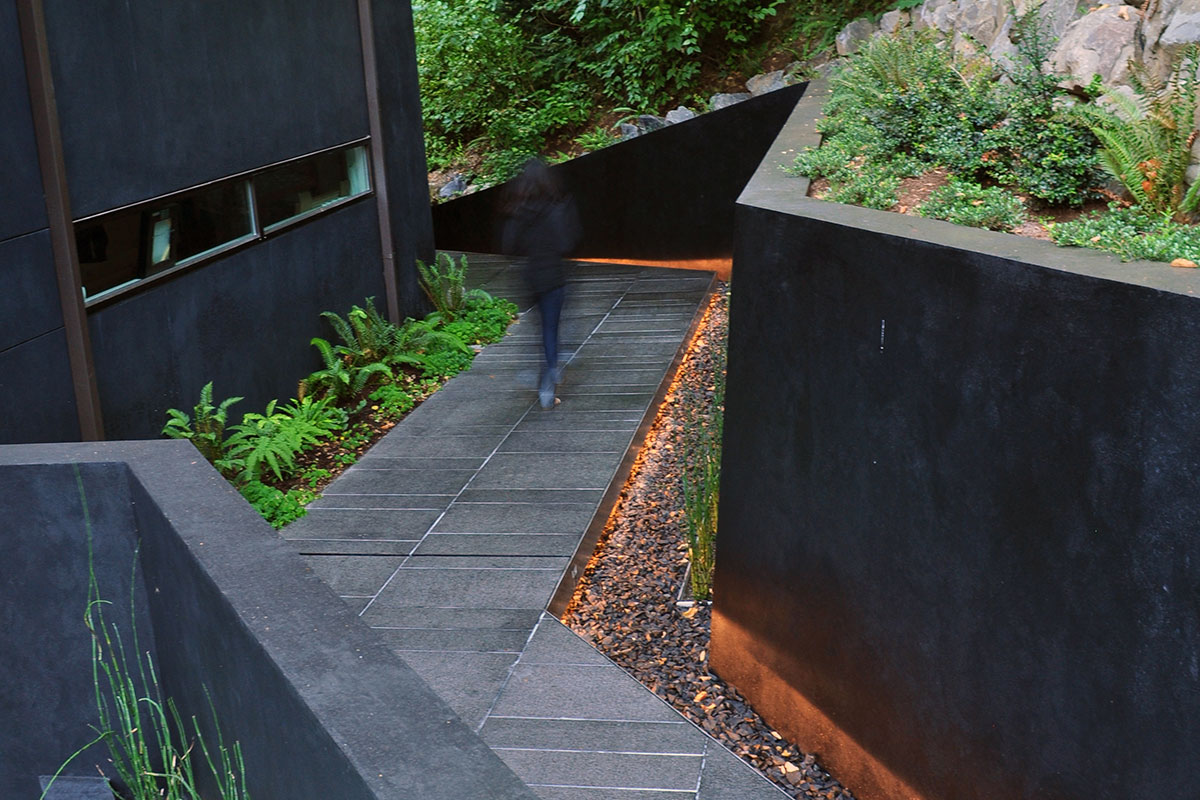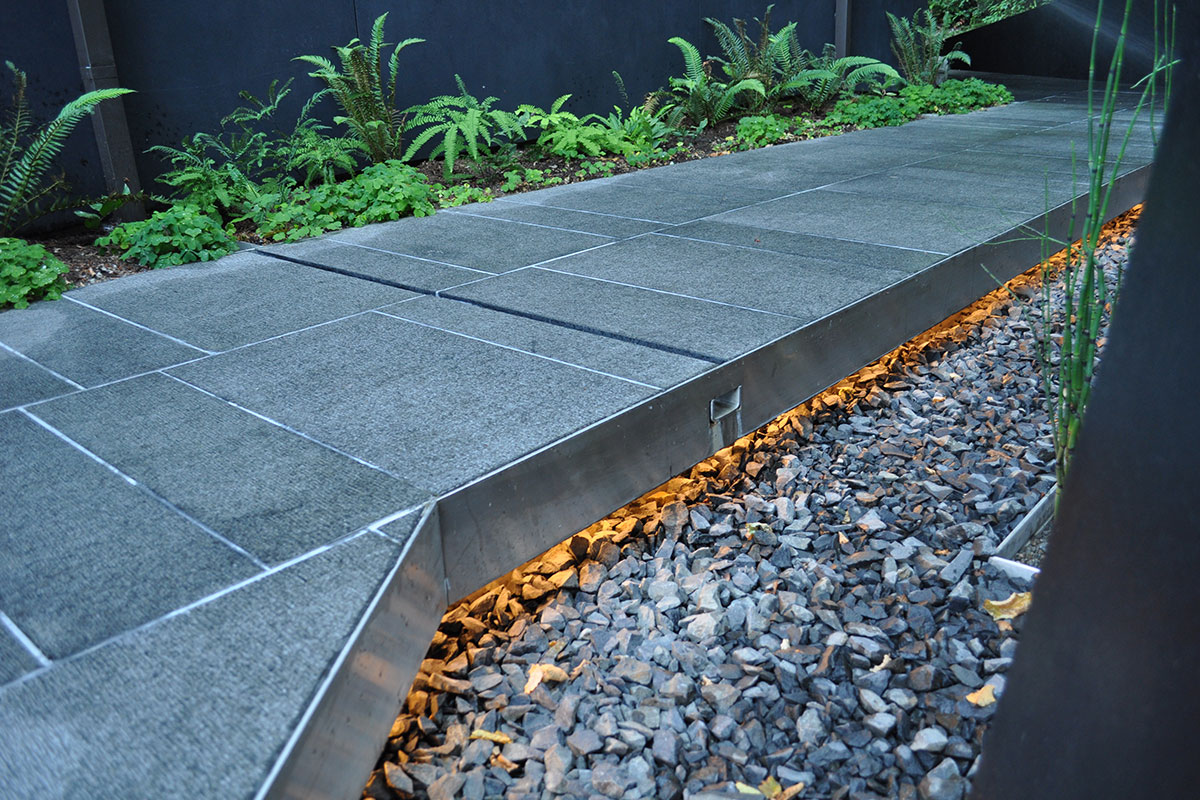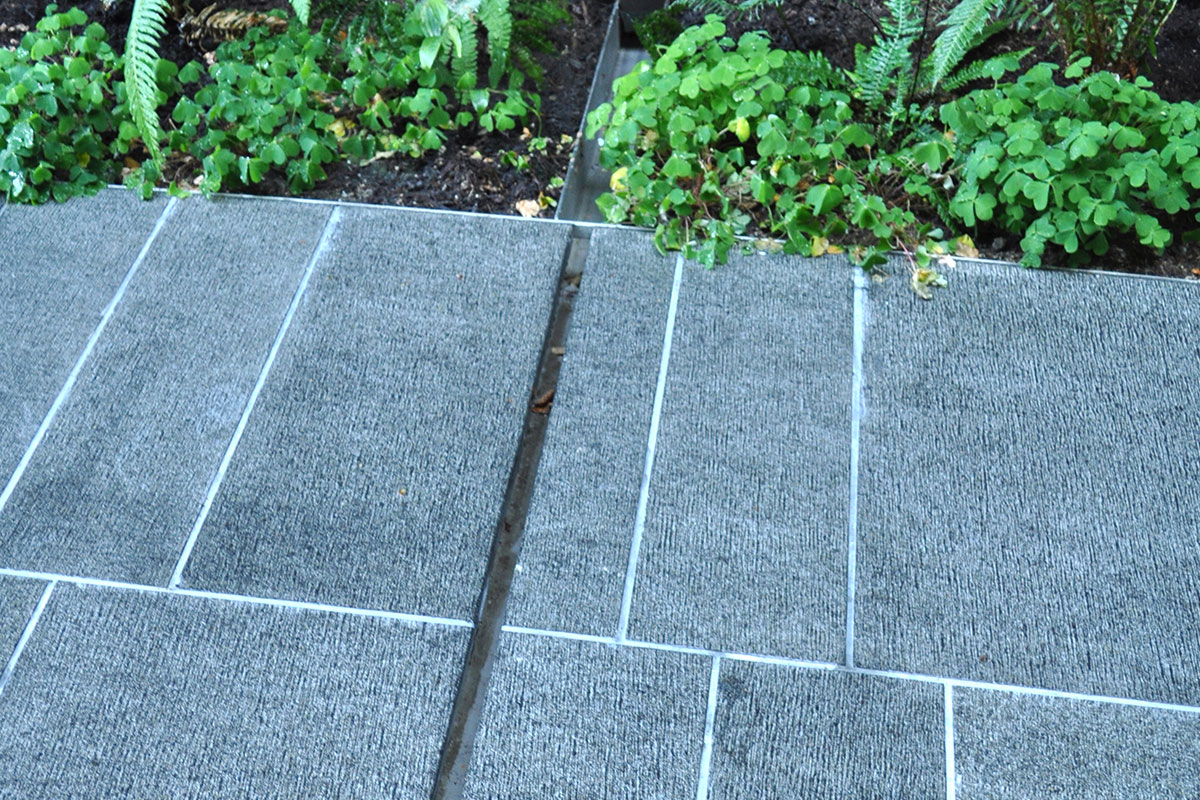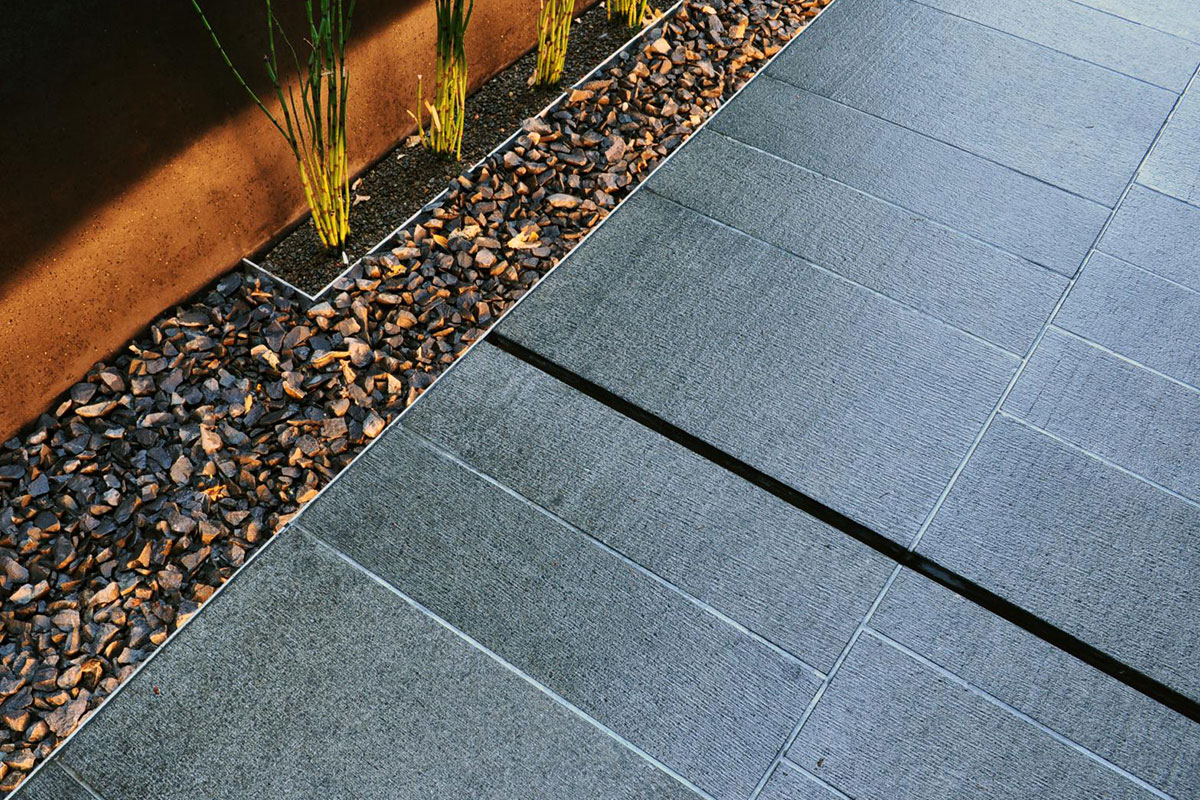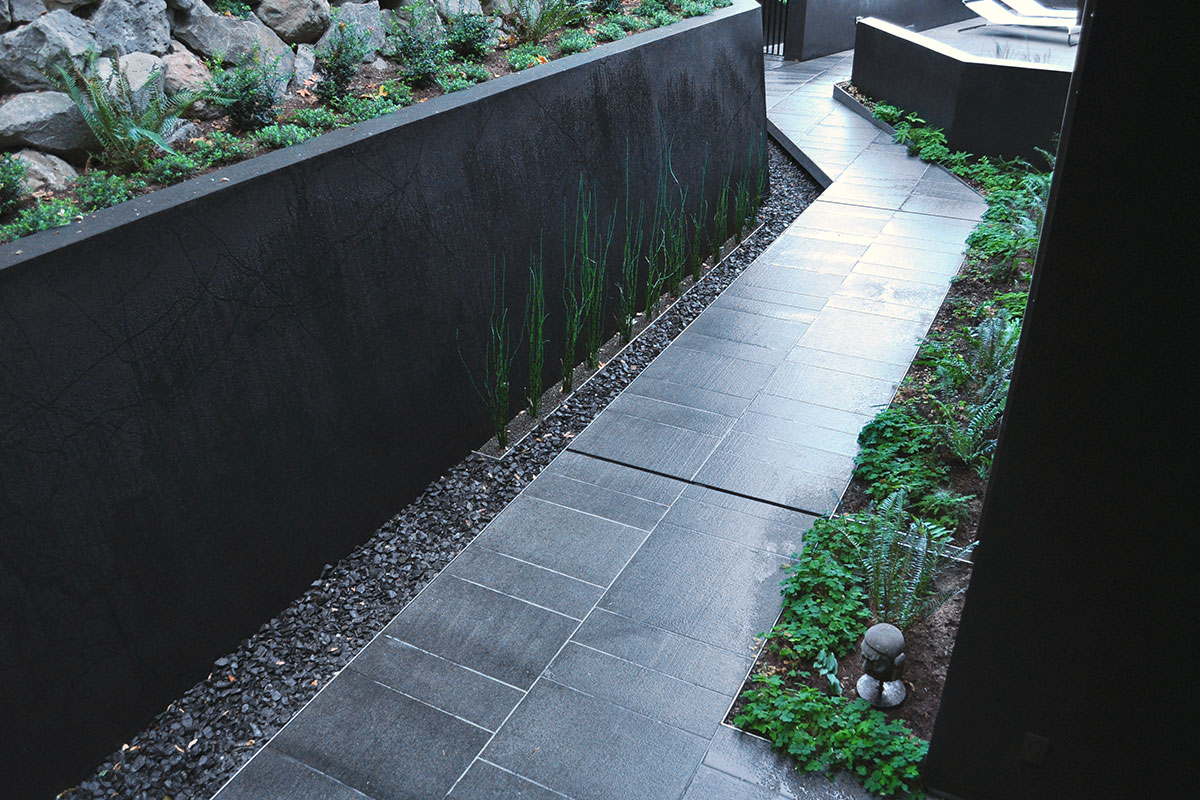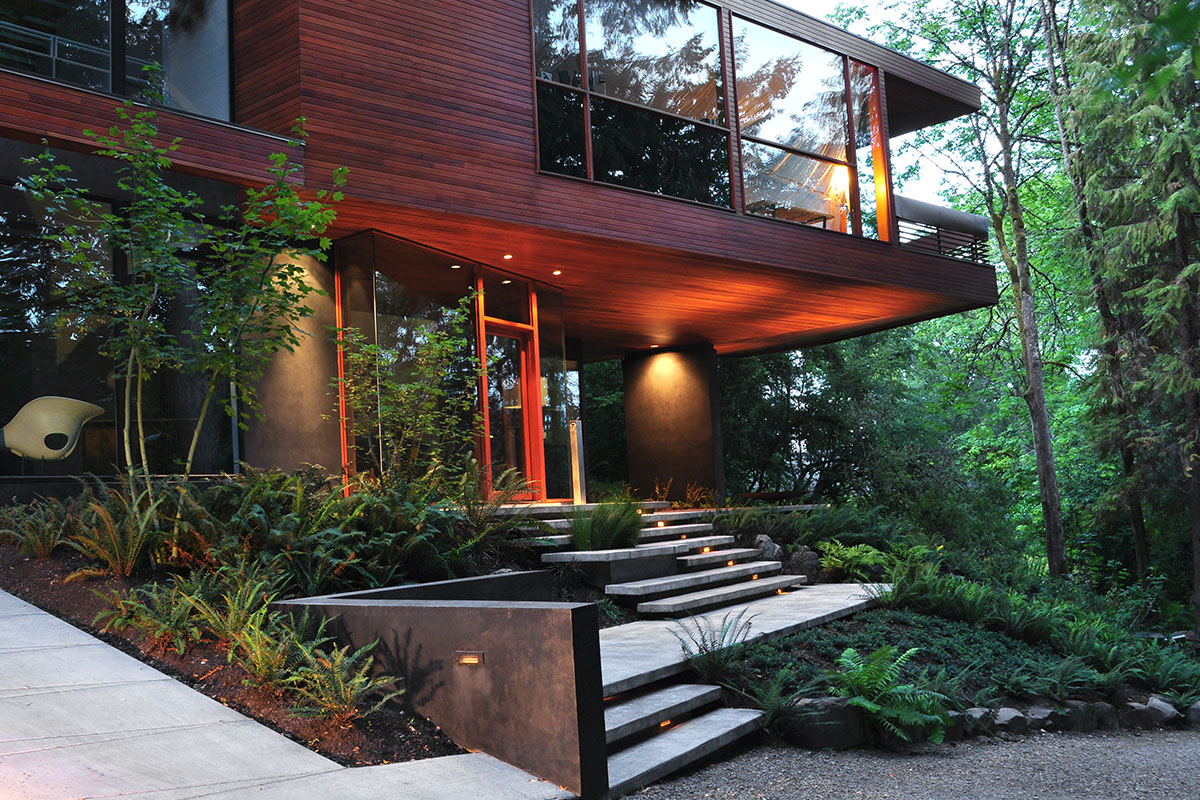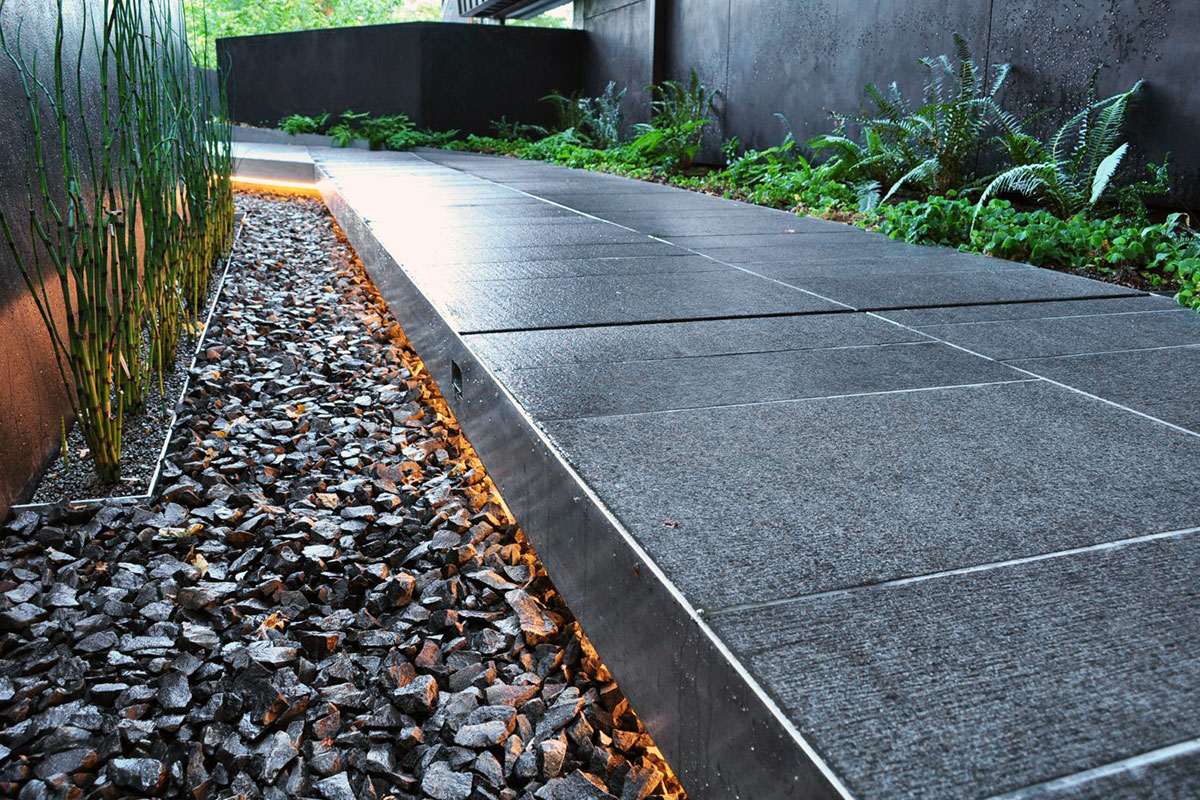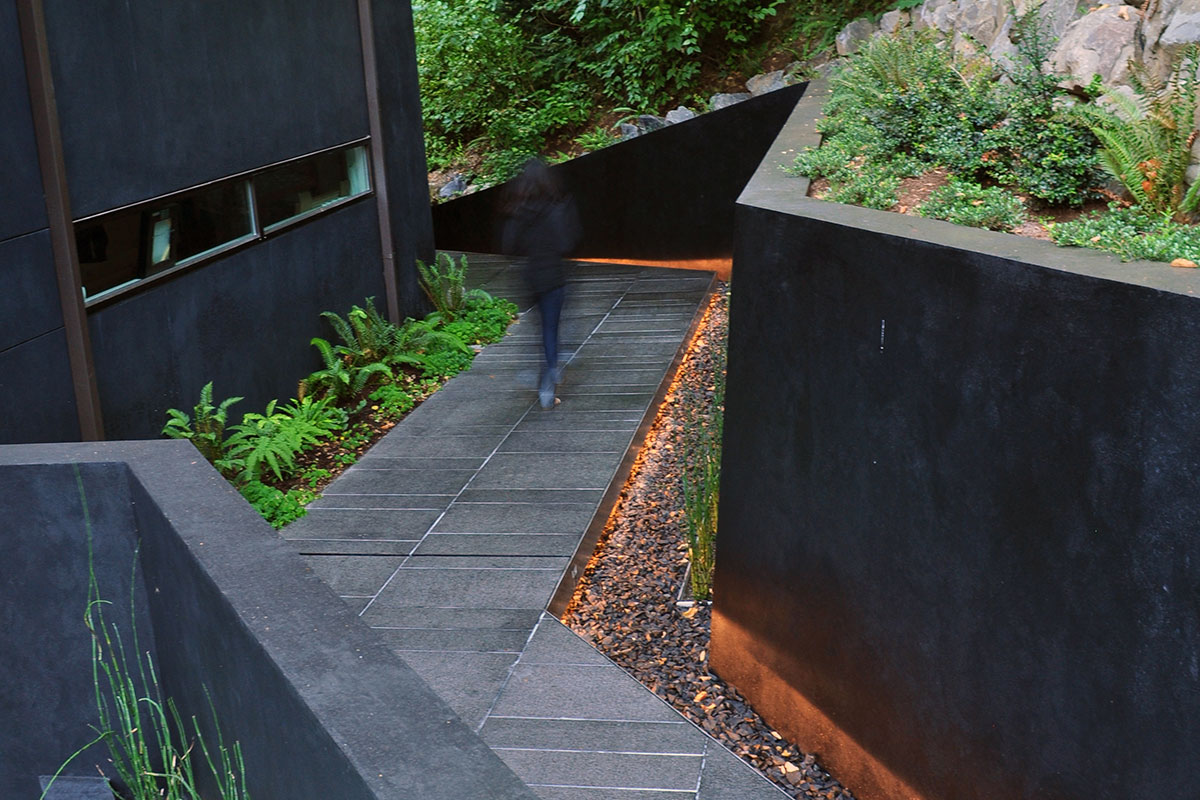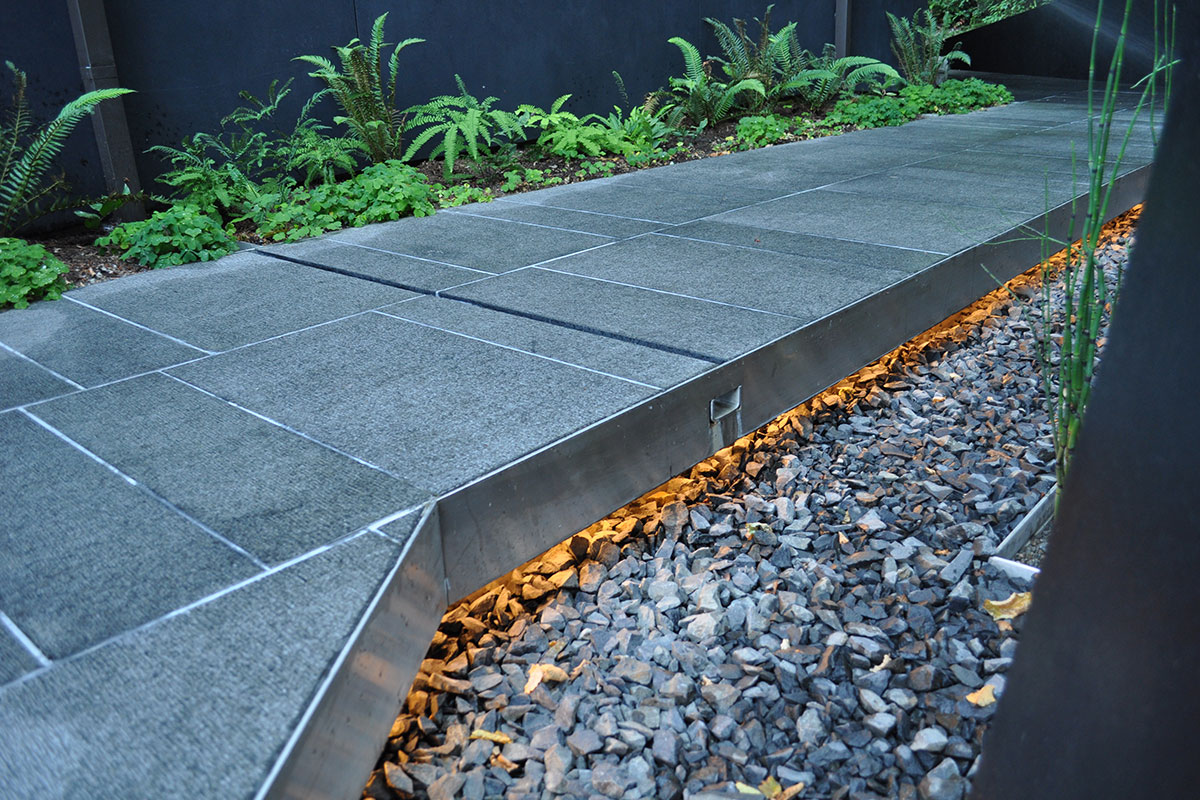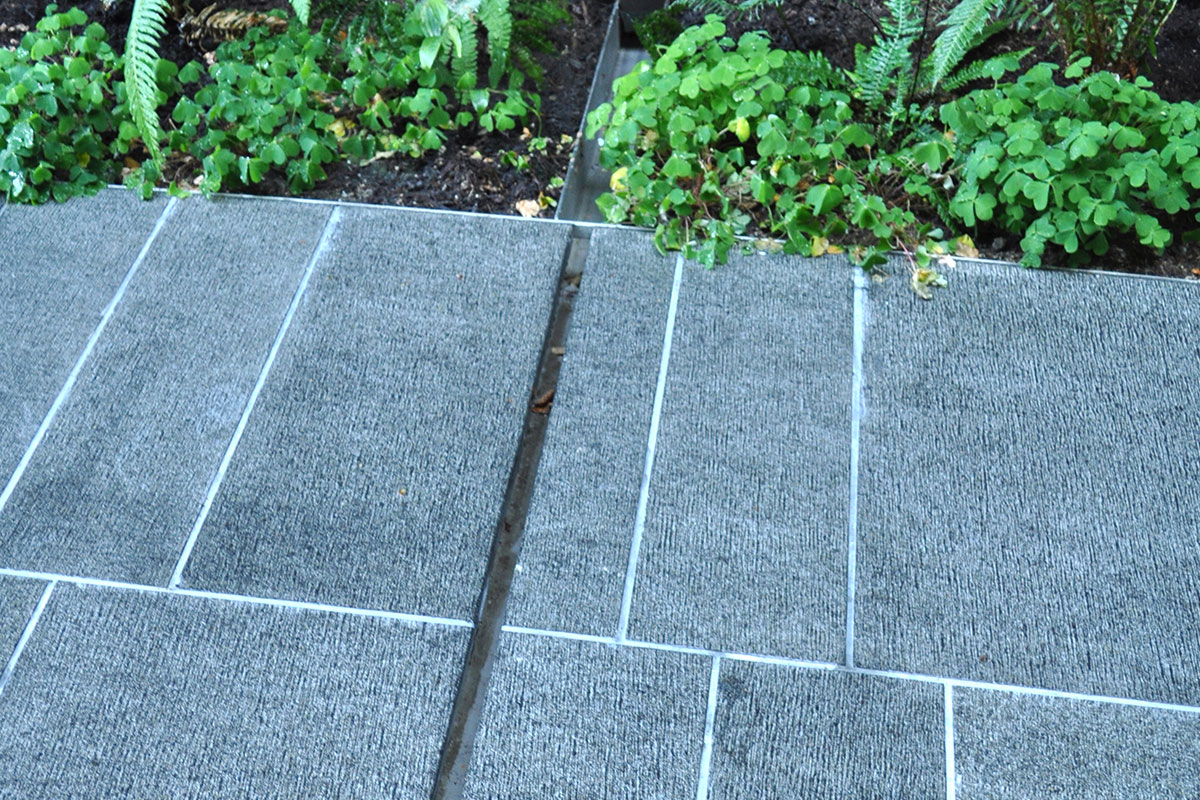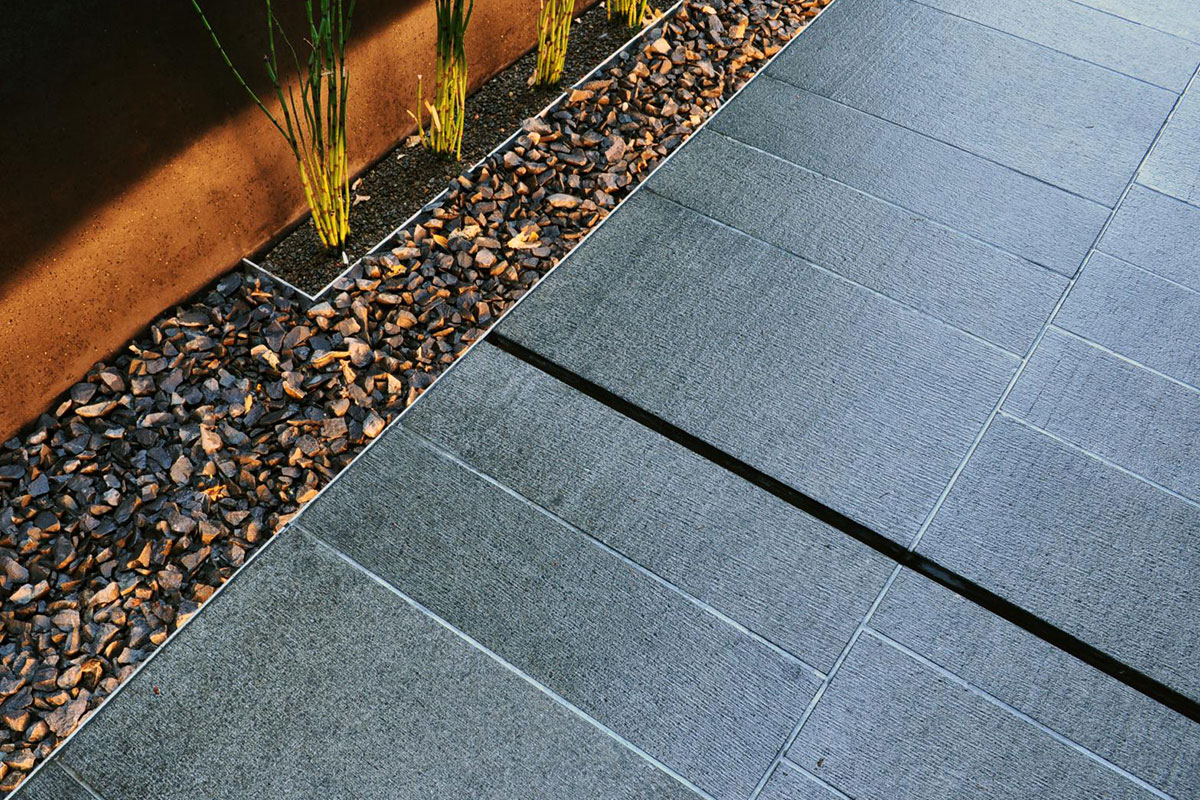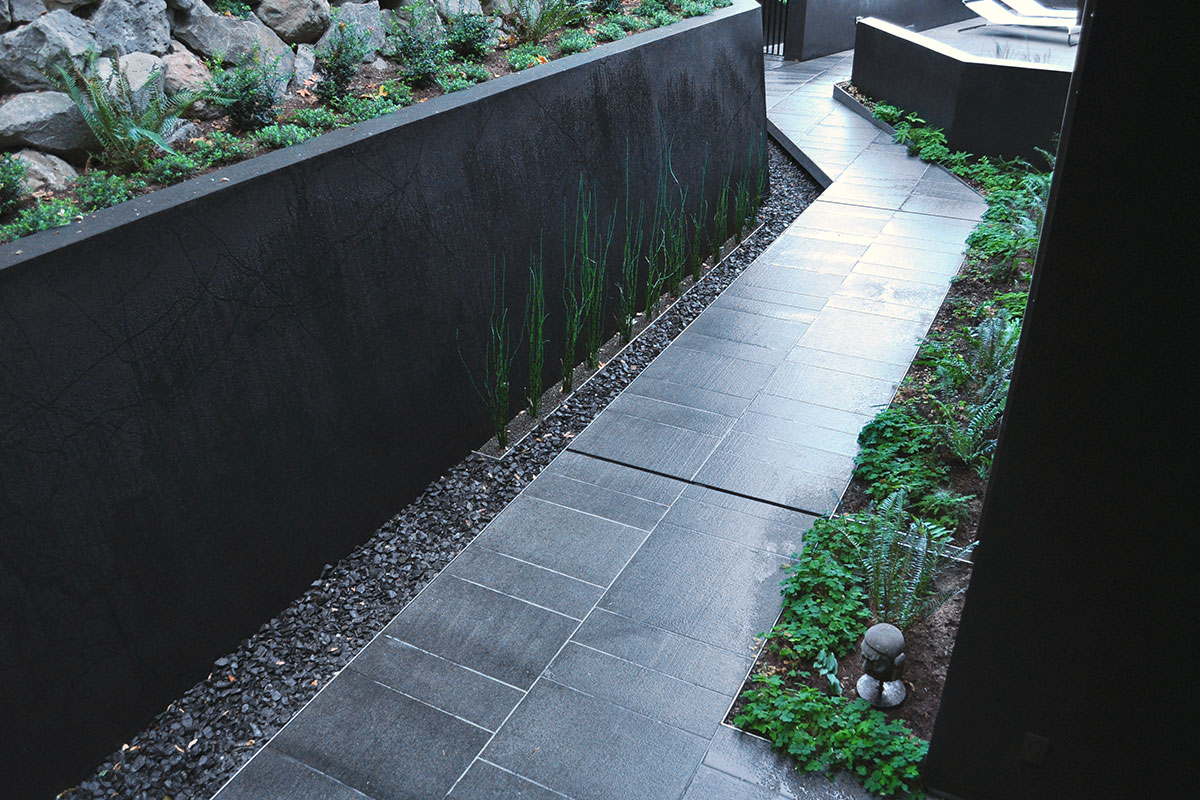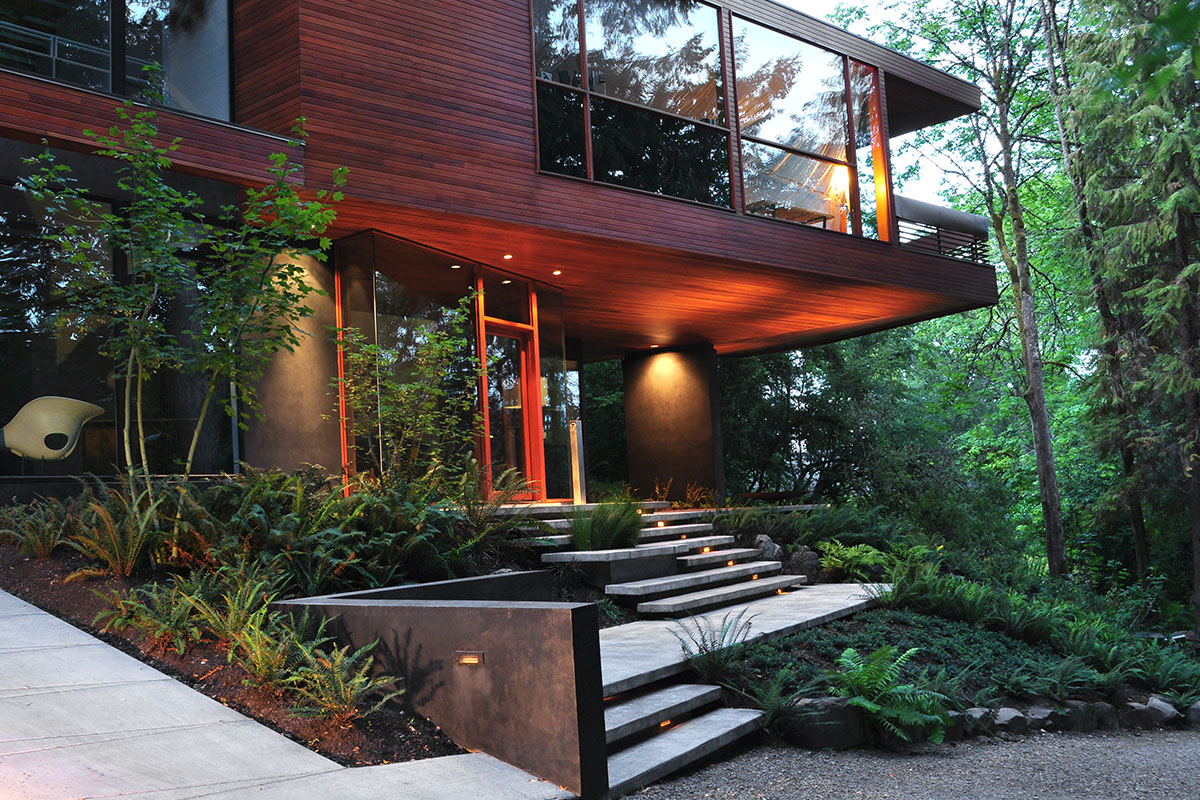 Natural stone achieves richness no other material provides
Natural stone achieves richness no other material provides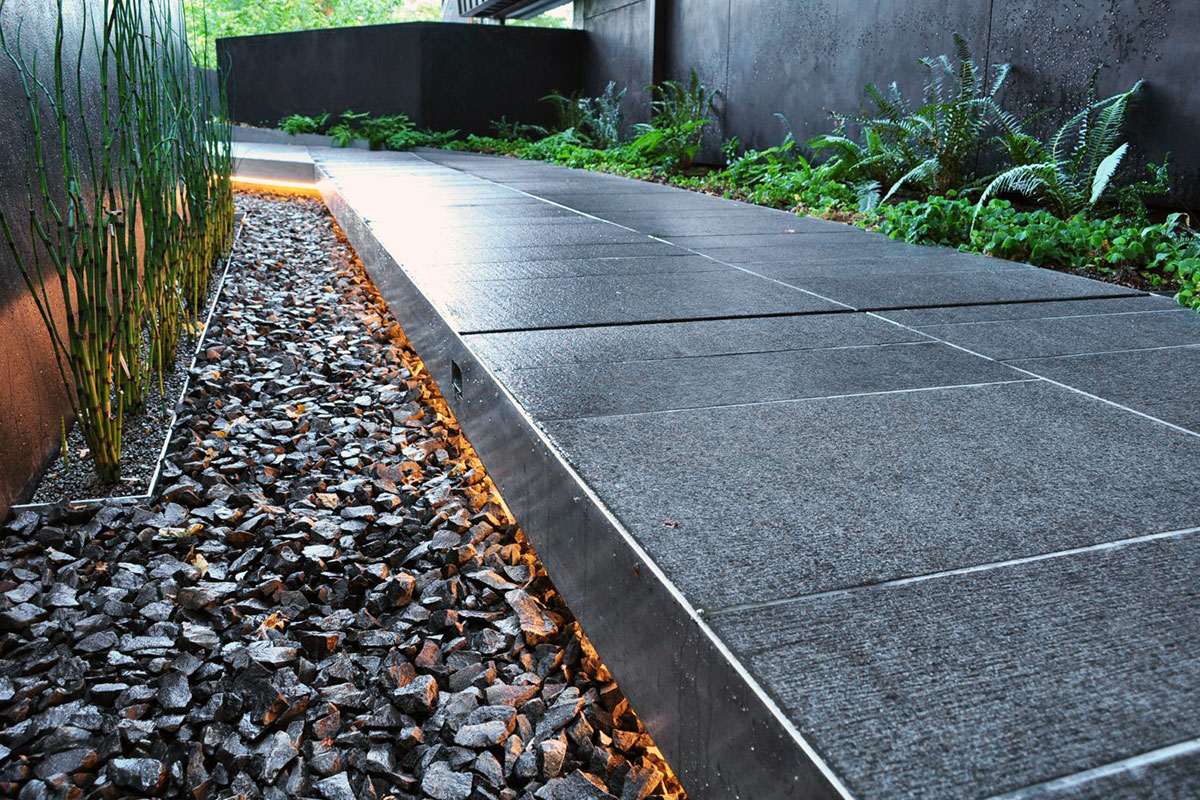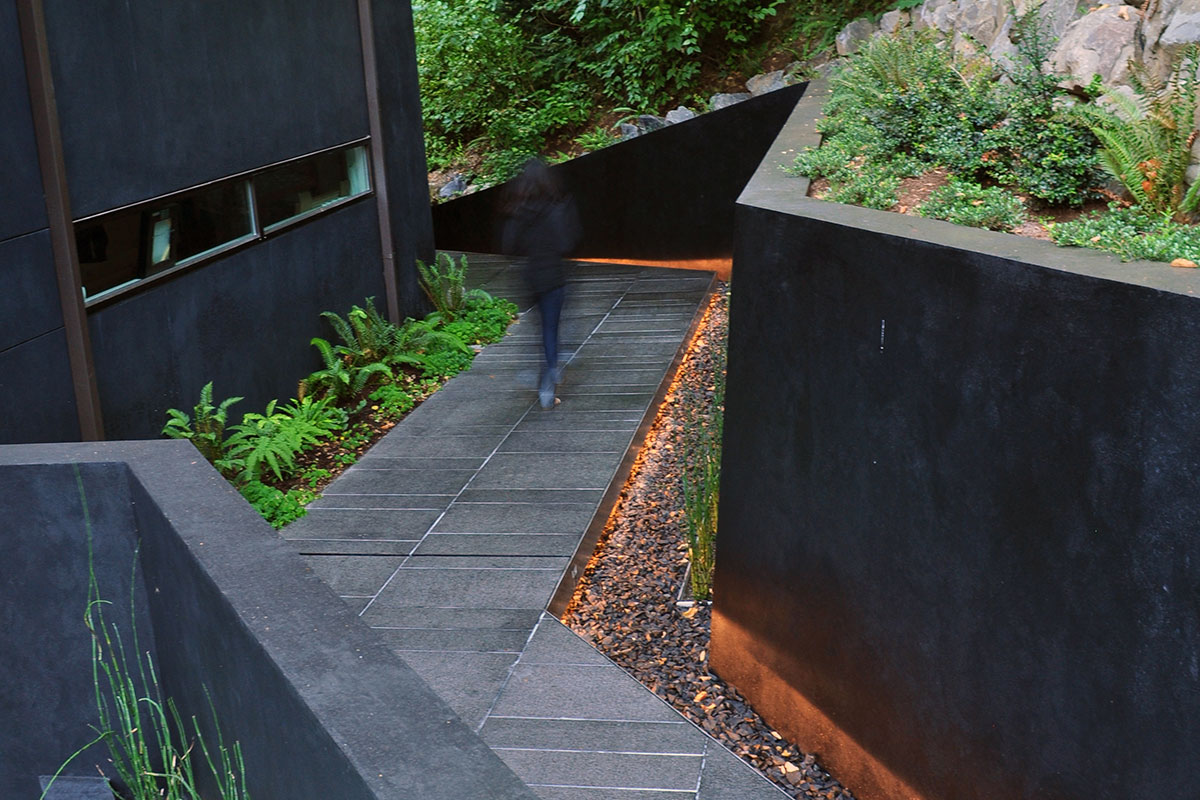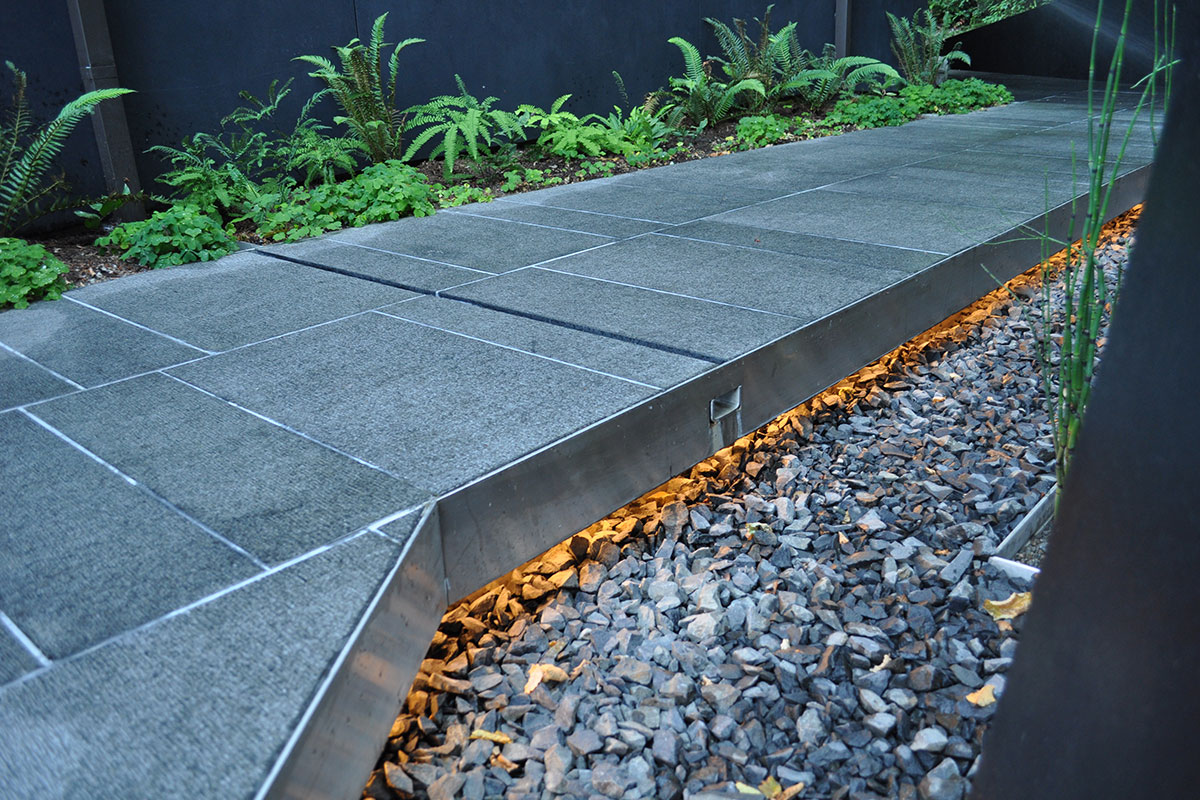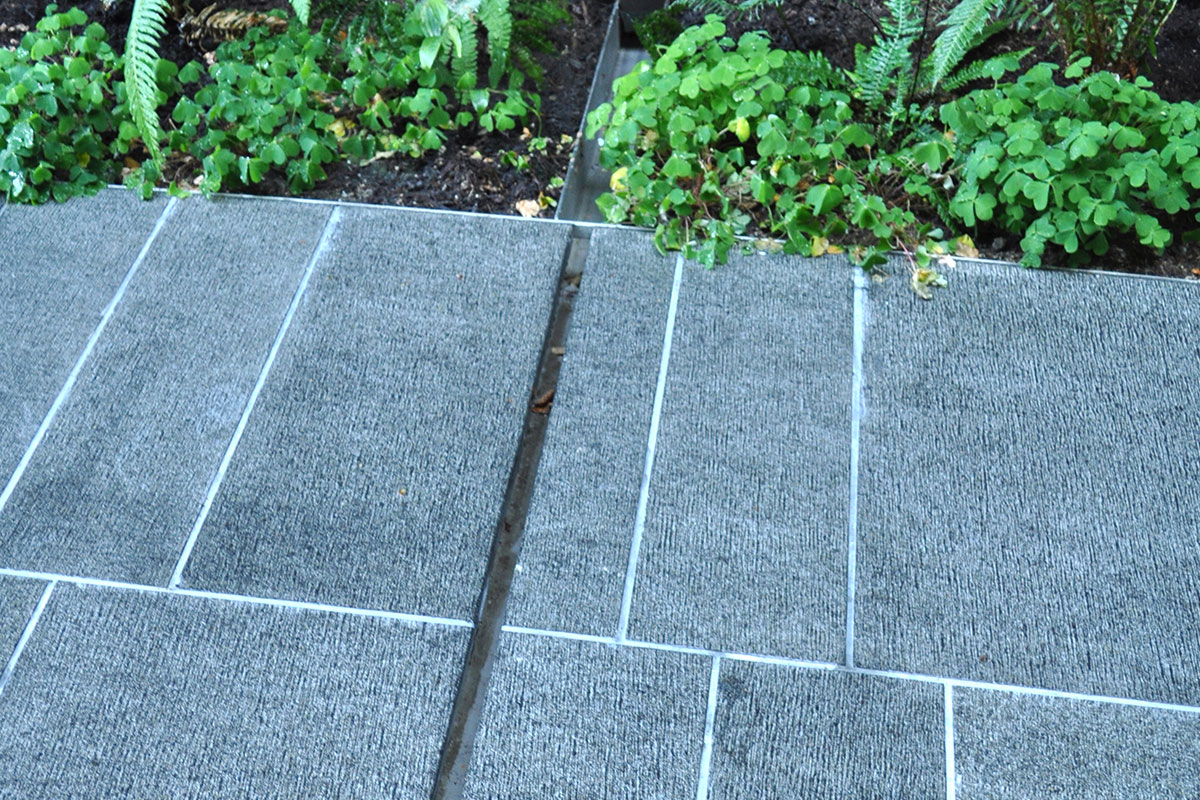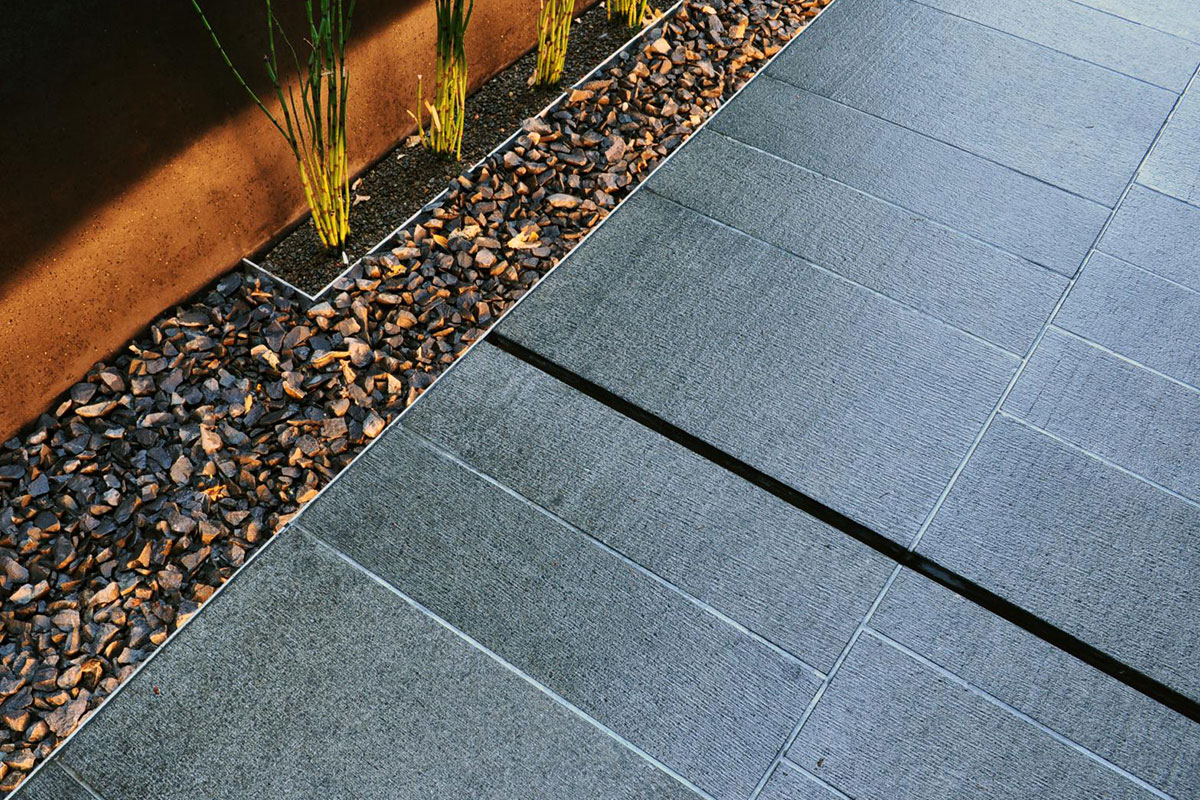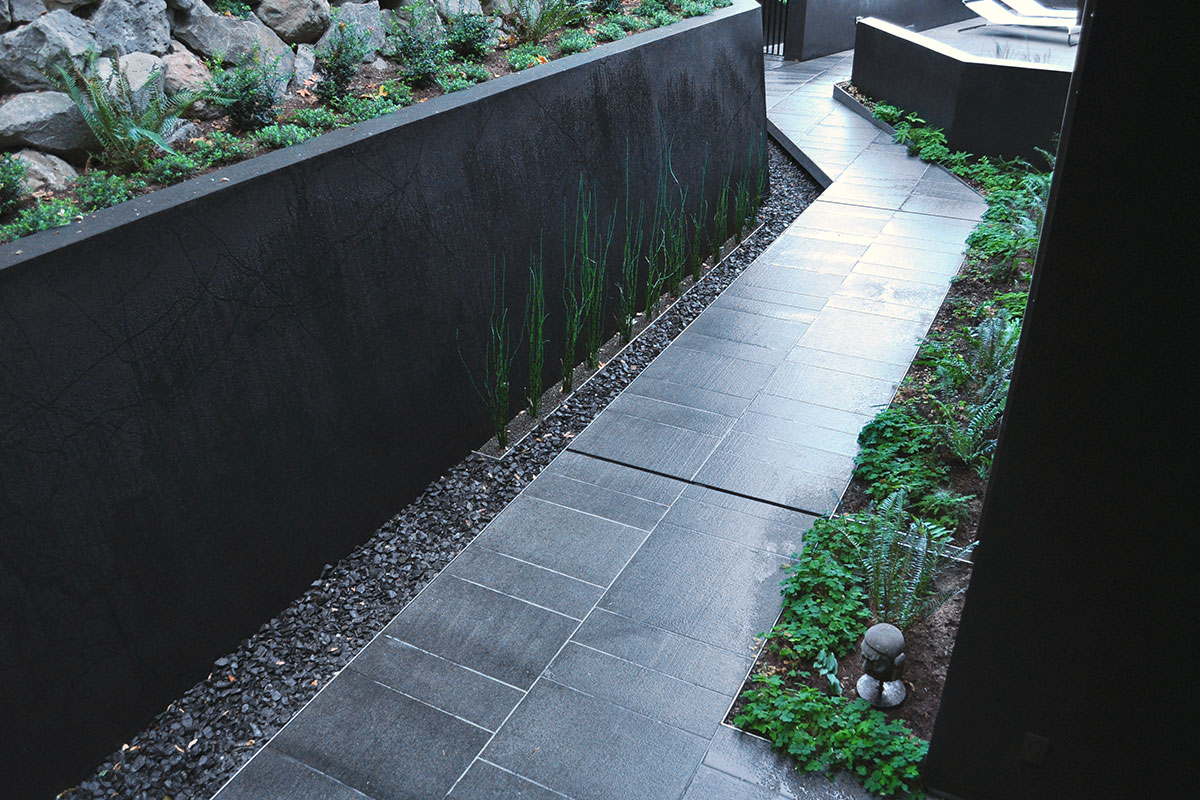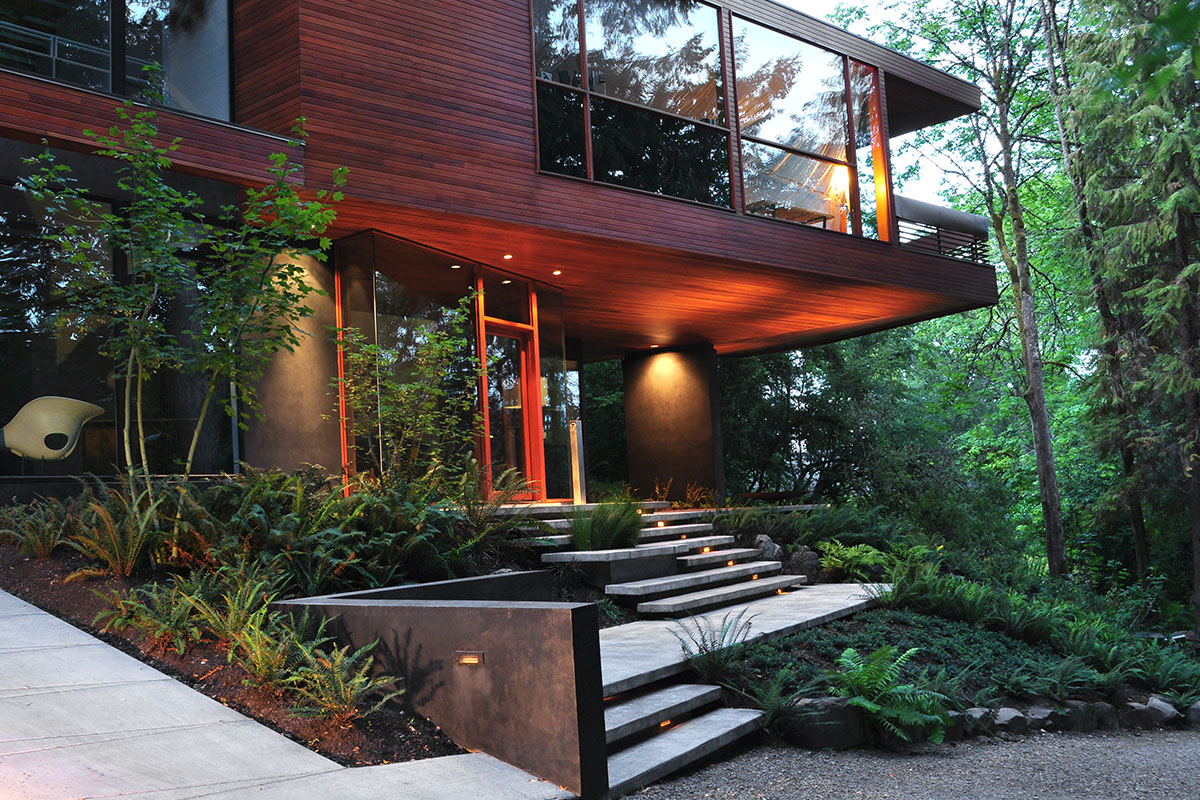 Sited within a dramatic woodland setting, the contemporary architecture of this home emerges from the hillside with strong angled geometry, offering a stark juxtaposition to the lush native plantings. With a vision that looked at ecology, movement, and integration as design themes, the landscape architect firm, 2 ink Studio used stone to help link all the pieces into a cohesive whole.
"One of the things we wanted to accomplish with this design was to bring the quality of the exterior materials to the same level as the interior," said Jonathan Beaver, 2 ink Studio Principal. "It was initially suggested to us that we detail the exterior walking surfaces using concrete, but there was already so much concrete in the walls and stairs and we knew that using stone with a hand-crafted surface would bring a deep richness to the walk way and patio spaces."
The 2 ink Studio team chose Preto Carvaõ Basalt with an adze finish to tie together the colors of the landscape walls and the base color of the house. To mirror the contemporary geometric design of the home, the designers studied dozens of different paving patterns and came up with a design using three shapes that are cut to fit the project's complex angles.
"Yellow Mountain was a great resource when it came to developing our drawings. When the stone was installed on the project it brought an immediate sense of richness to the ground plane that couldn't have been accomplished with any other material," said Beaver. "I think sometimes there's a concern with using stone on contemporary design projects that it will feel too rustic, but stone is really a timeless material that with a little sensitivity can be utilized in a very contemporary way."