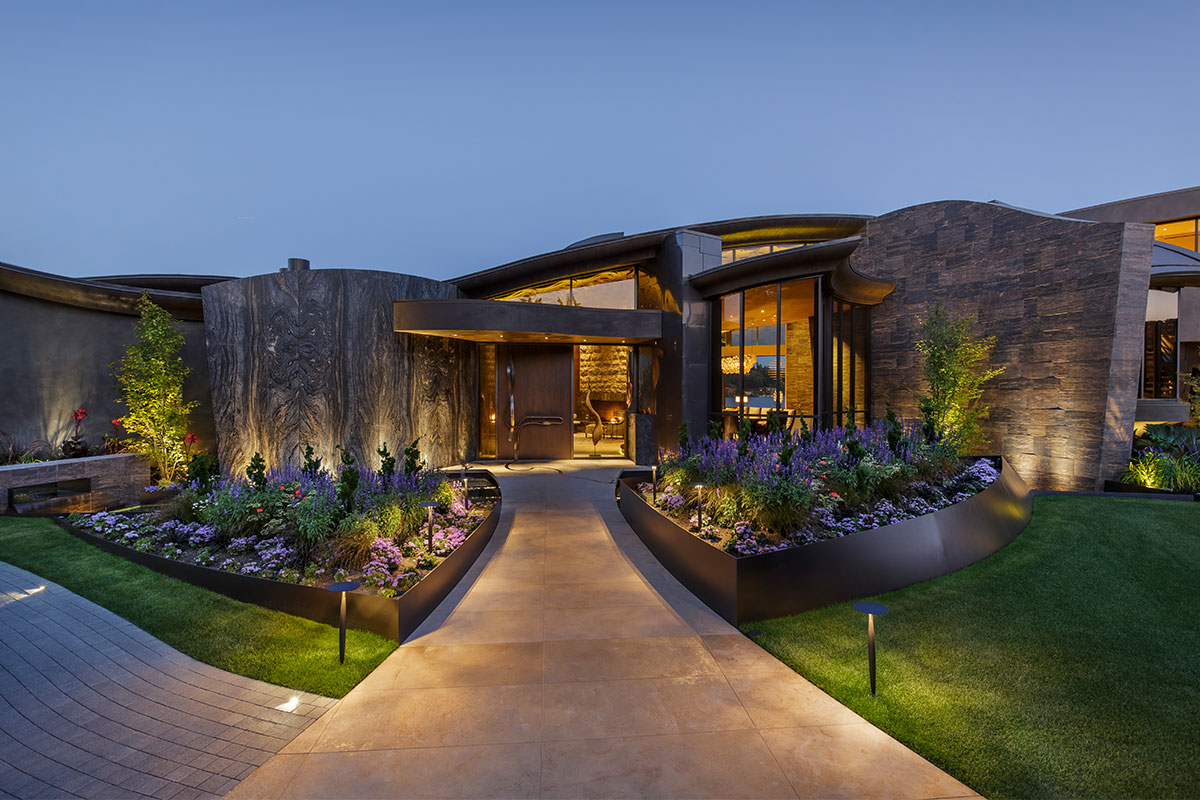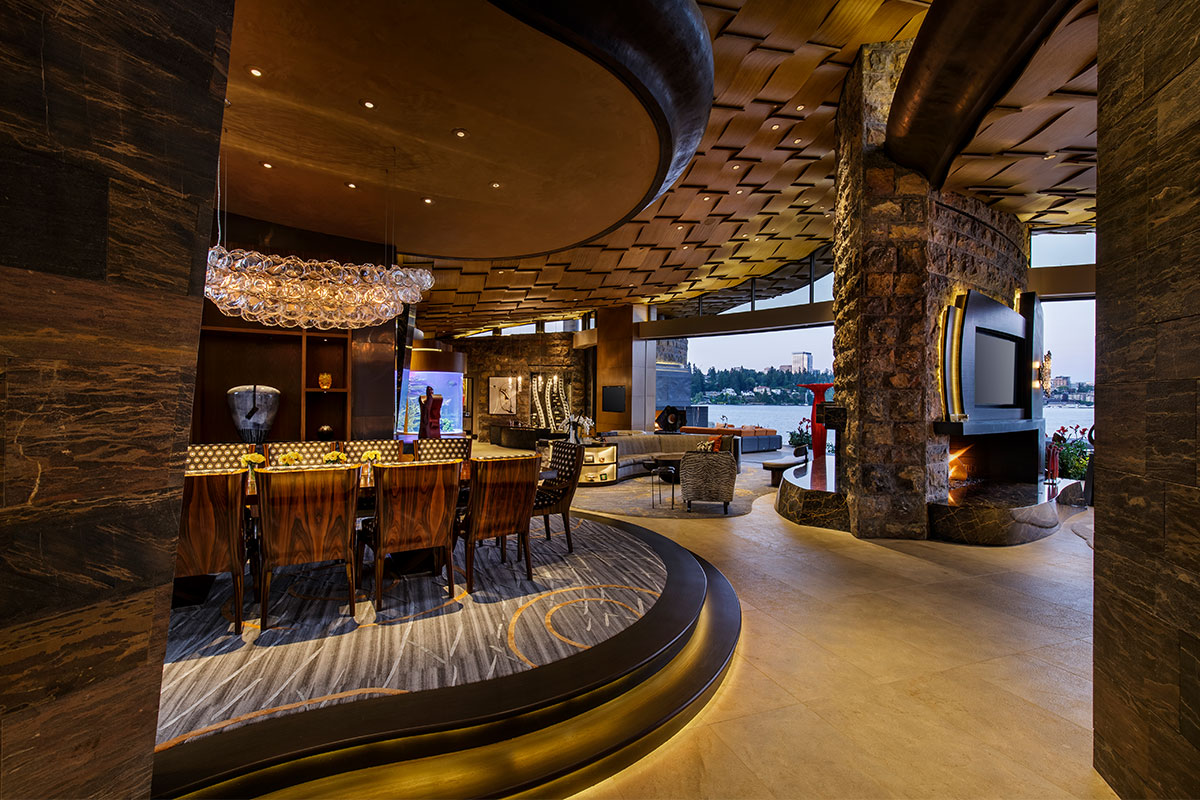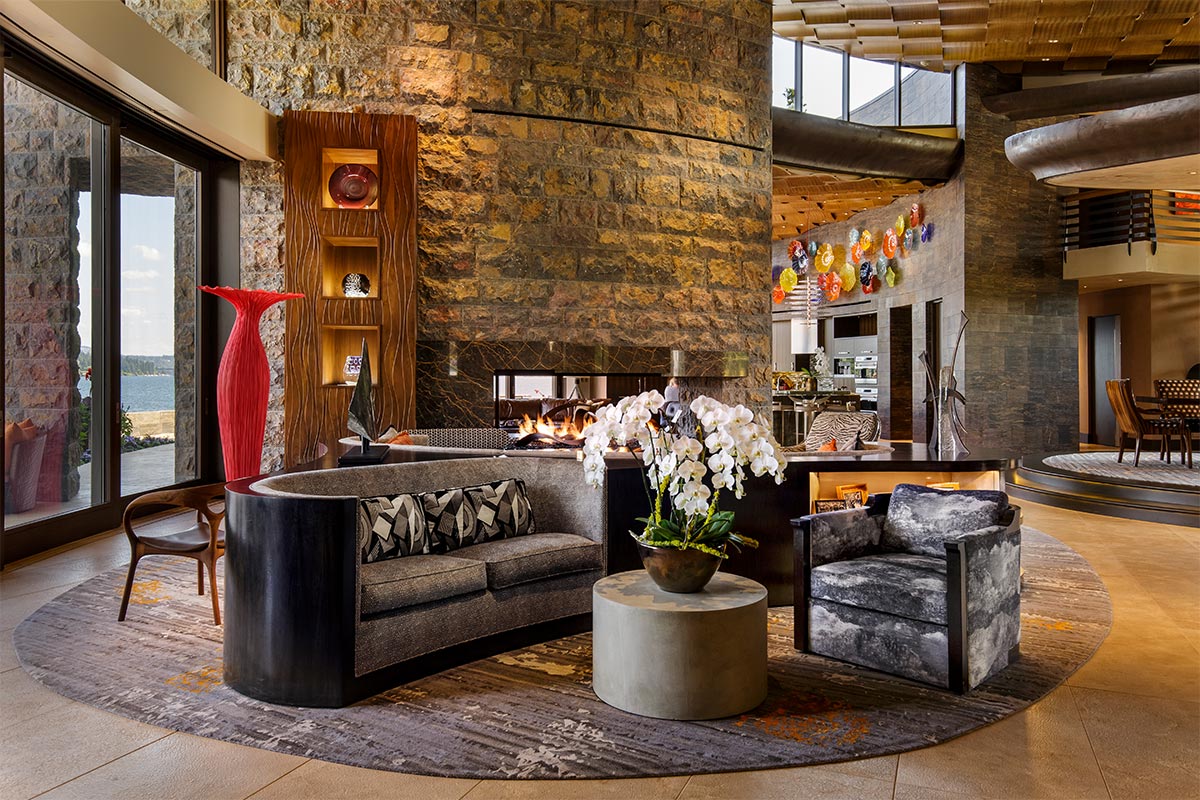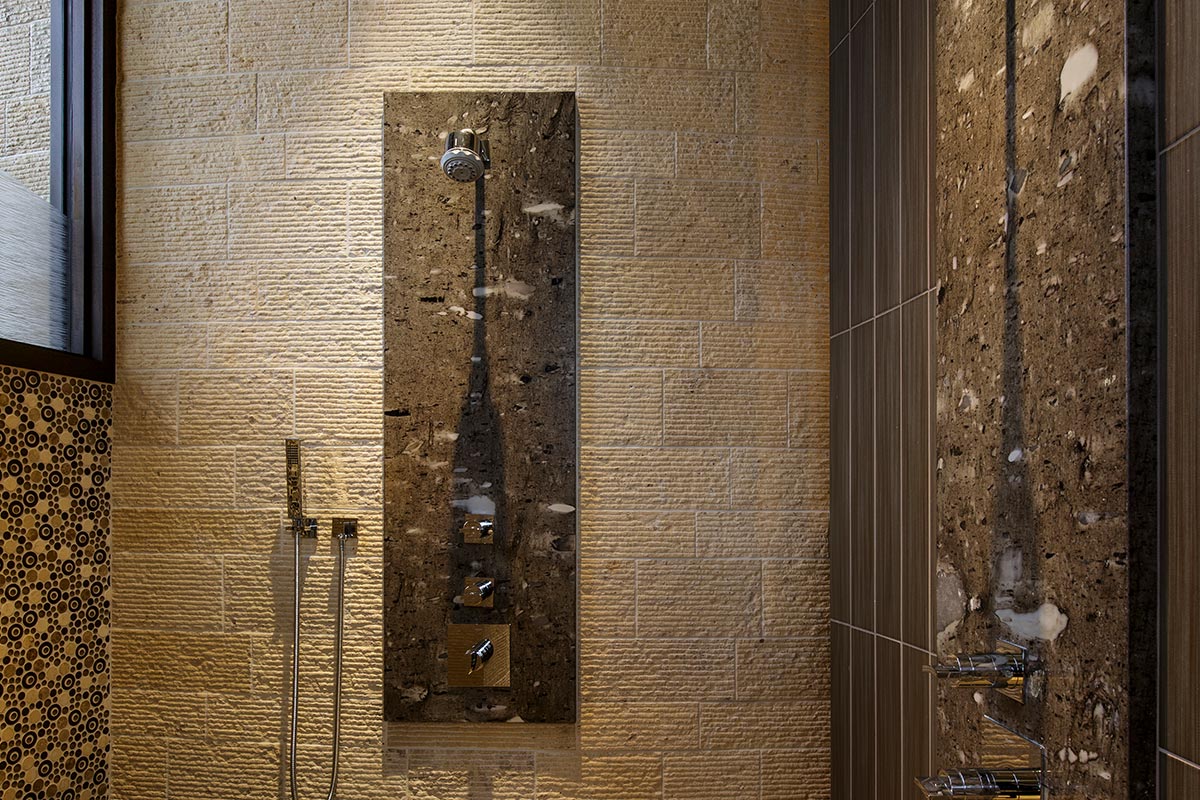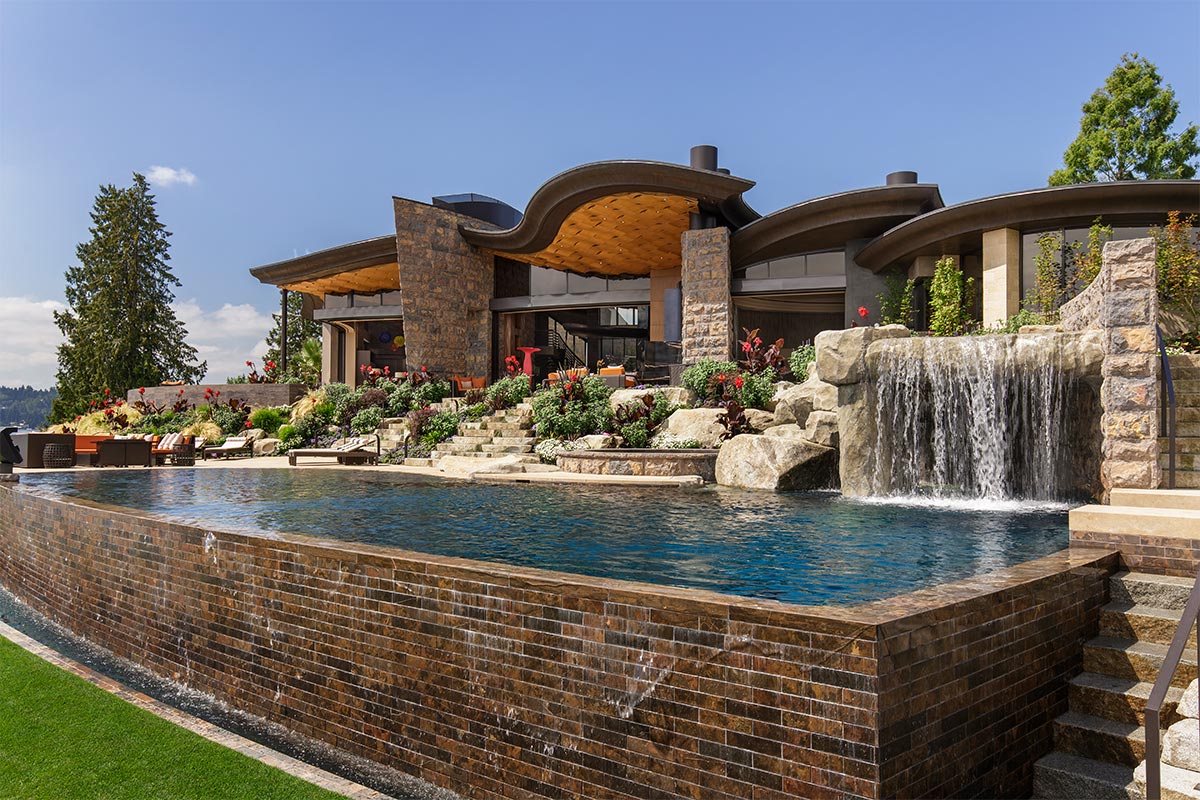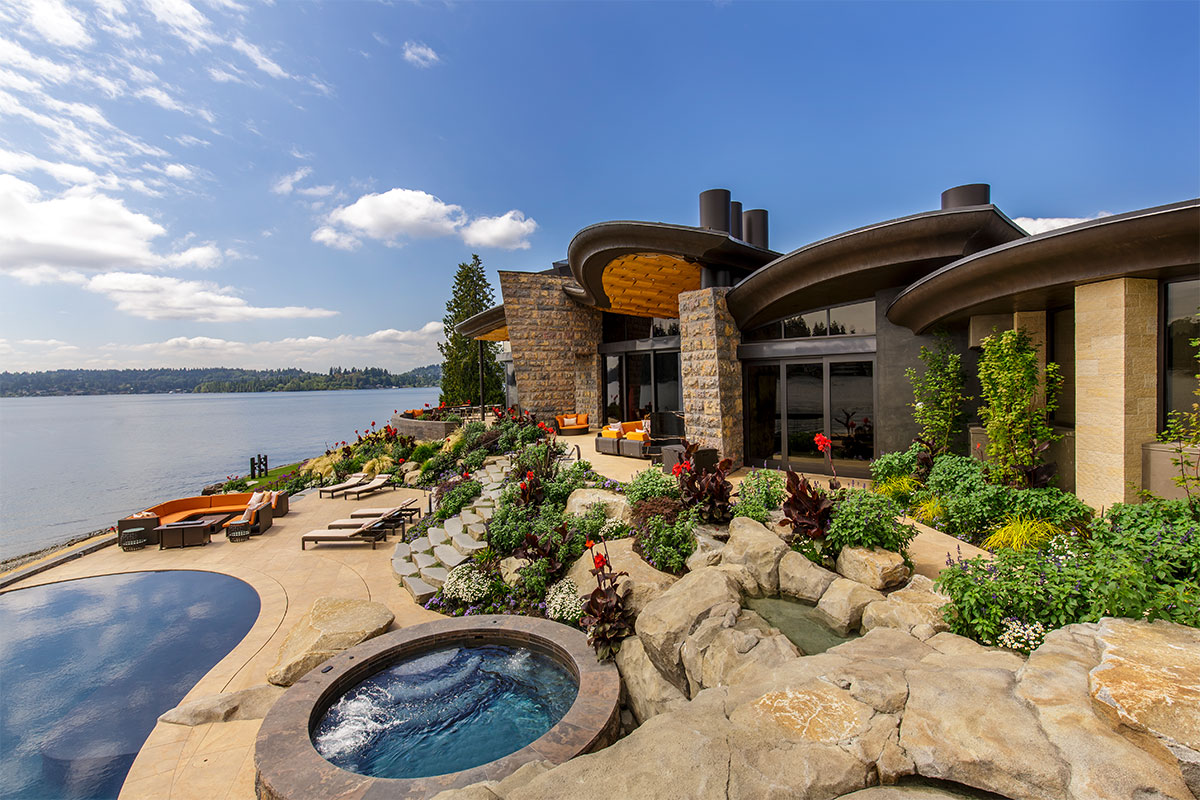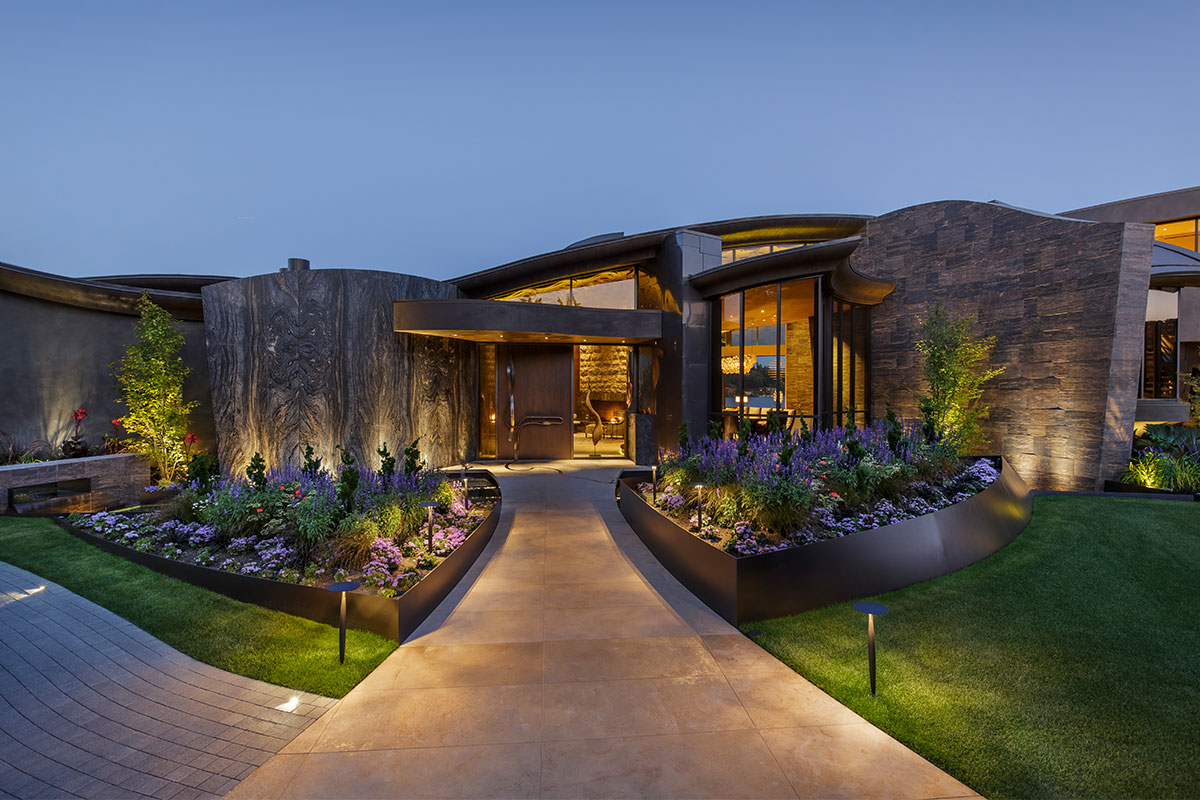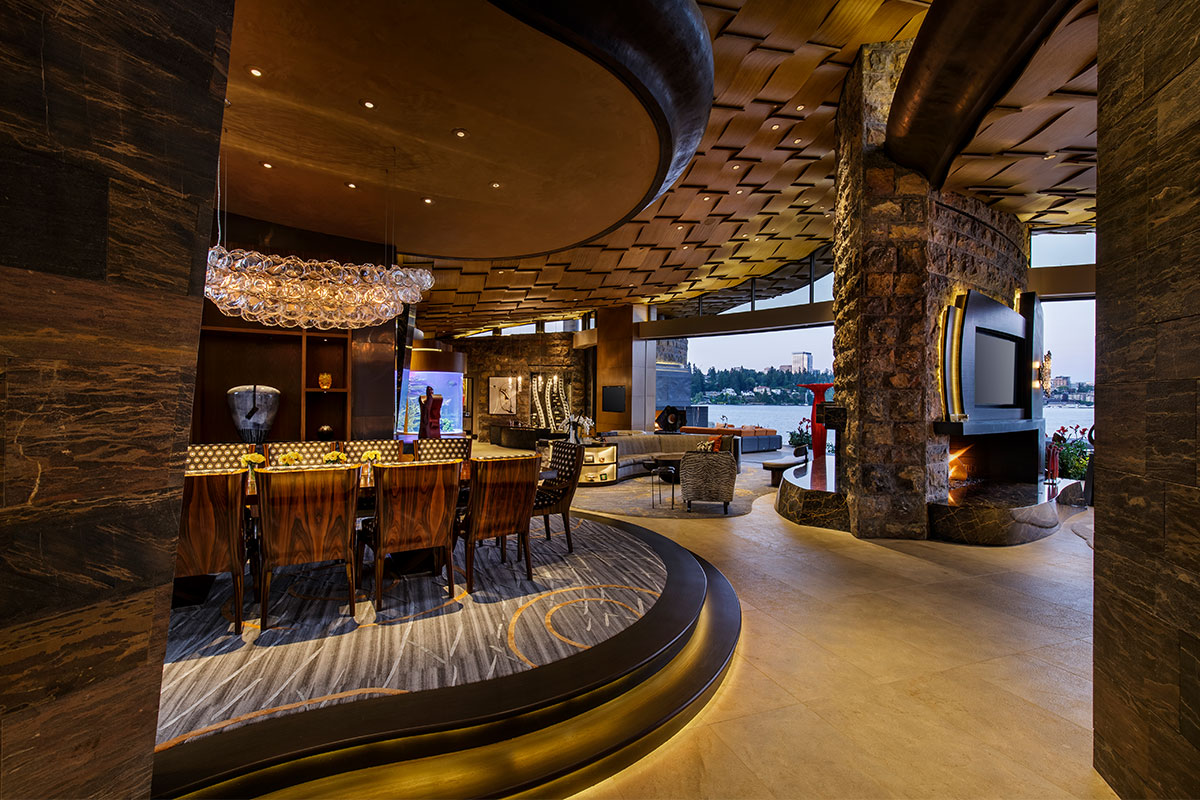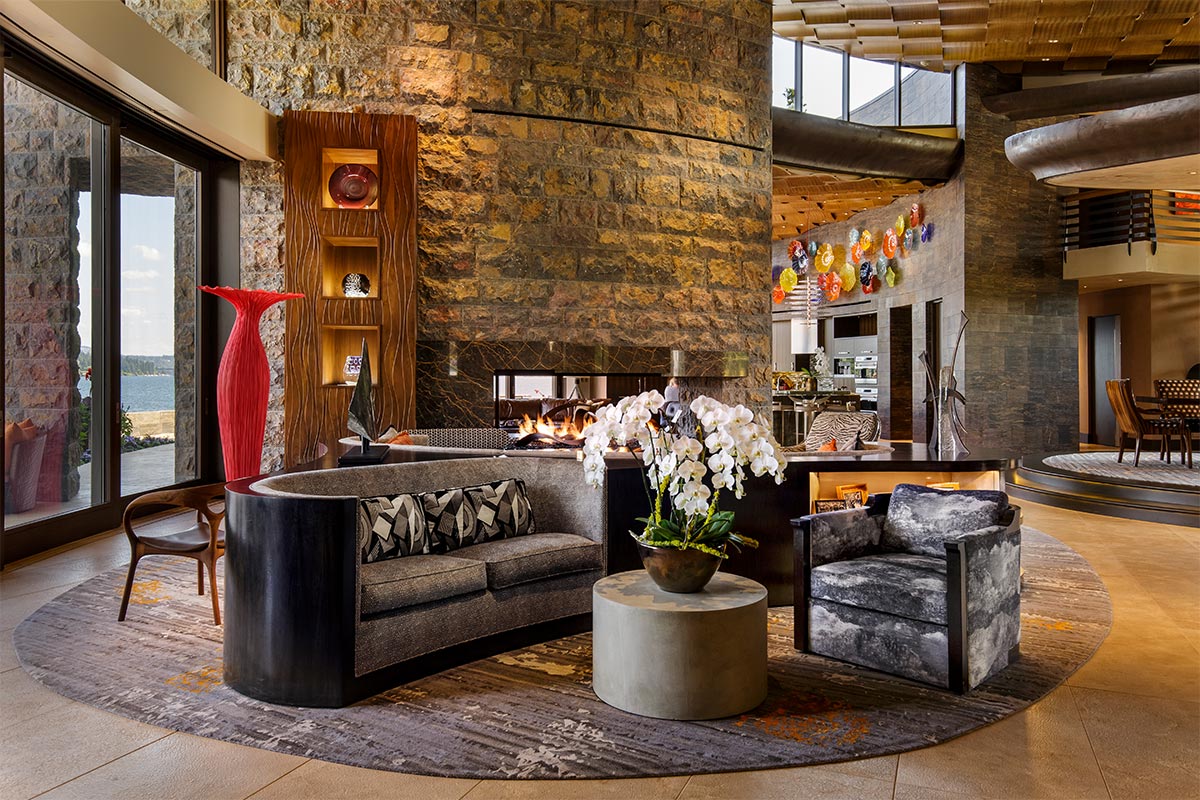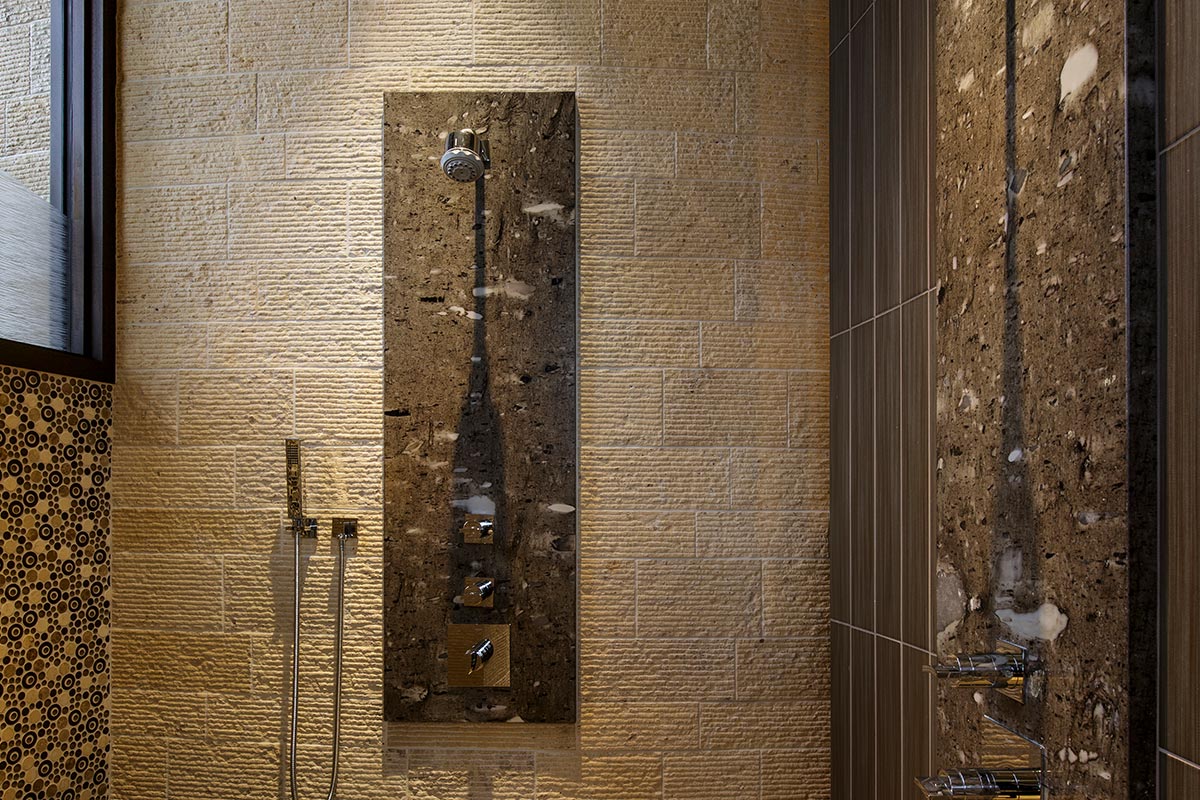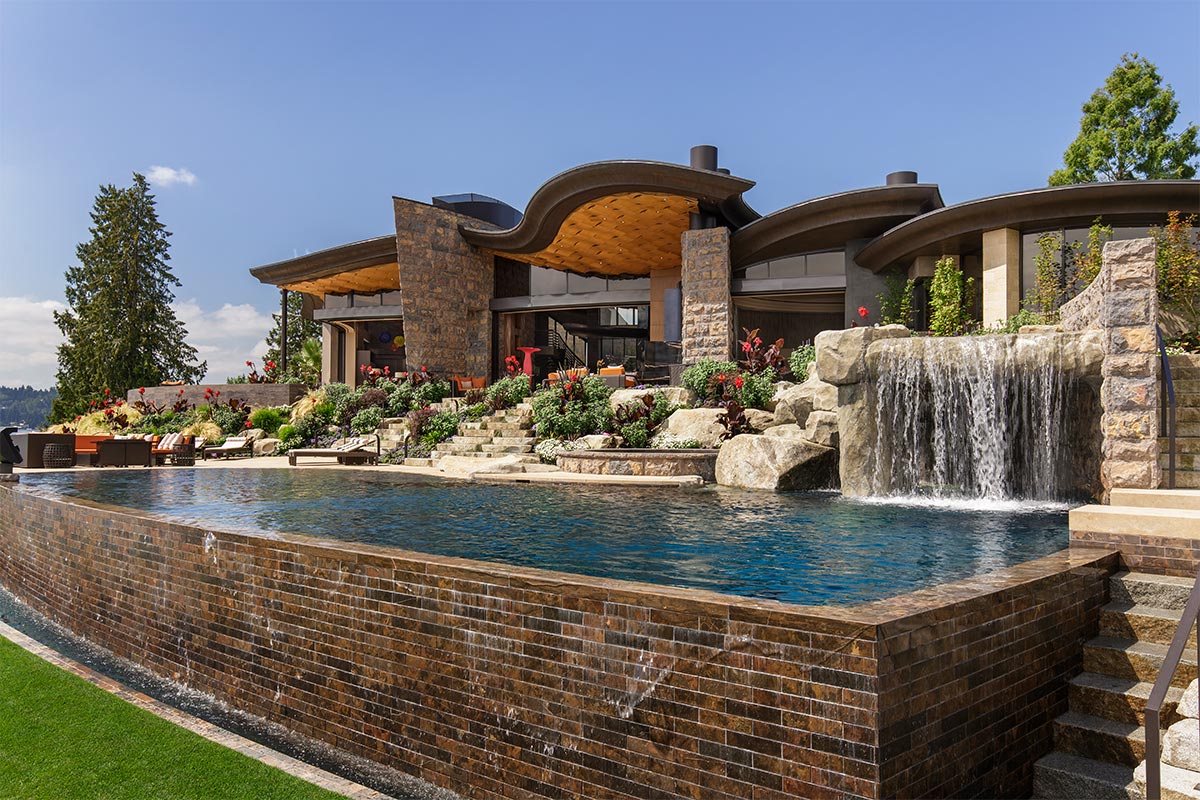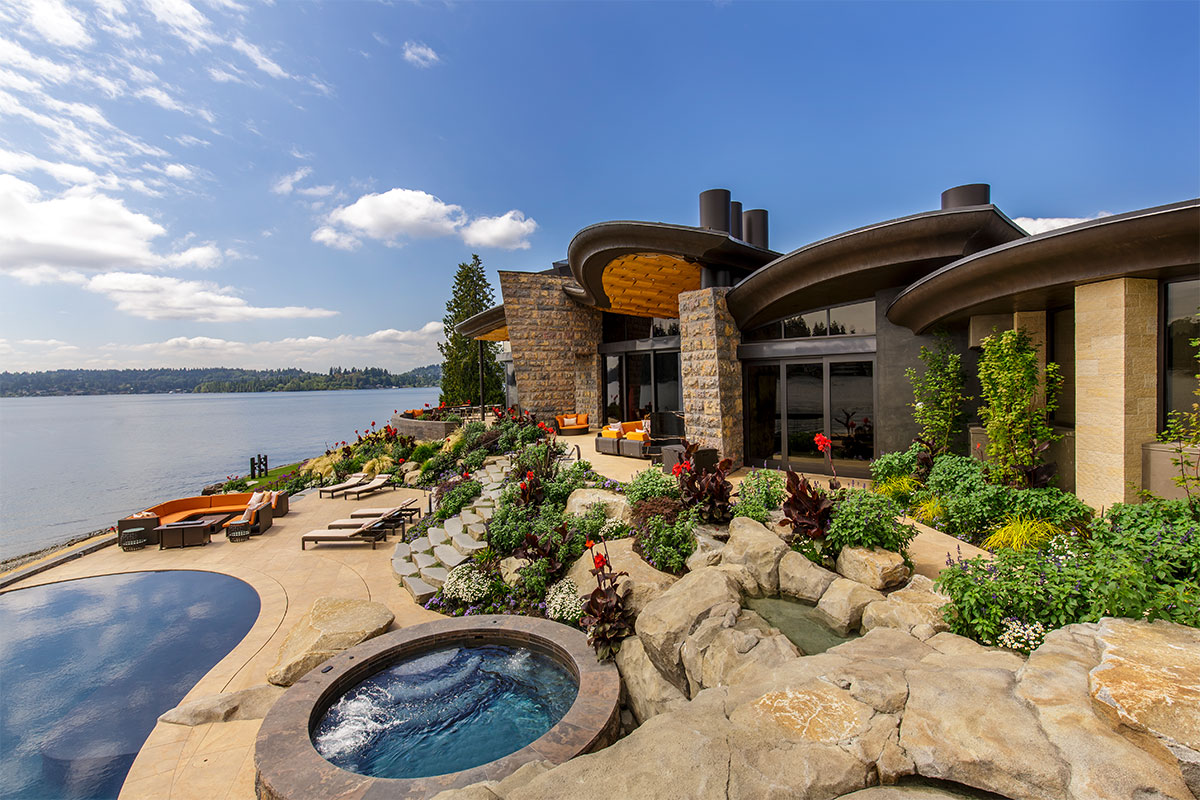 Multiple finishes and face cuts enhance drama
Multiple finishes and face cuts enhance drama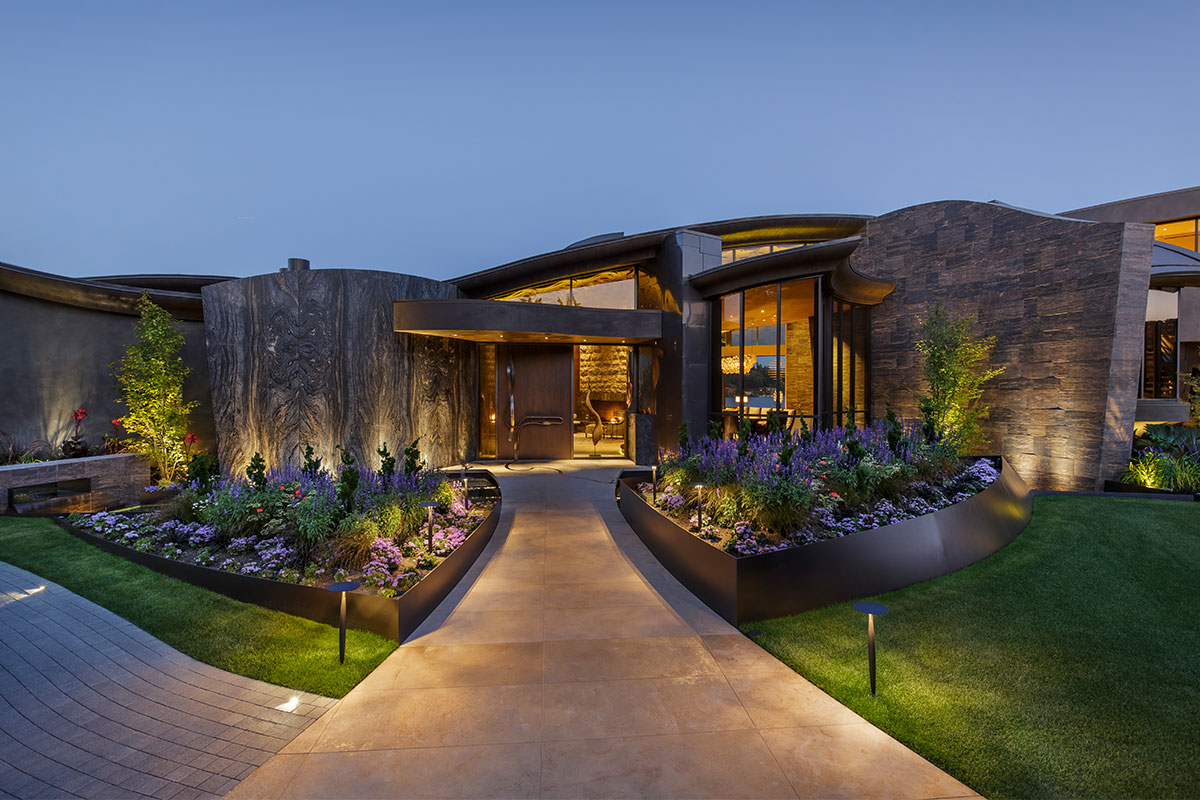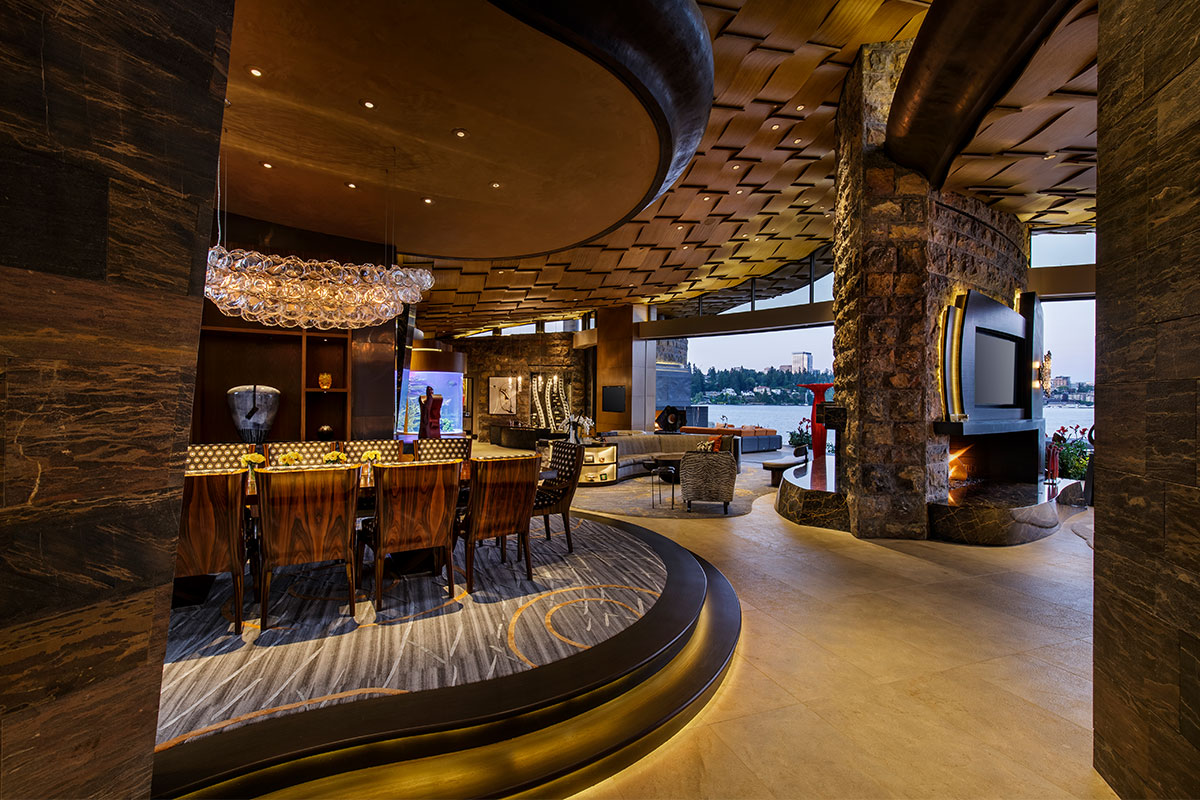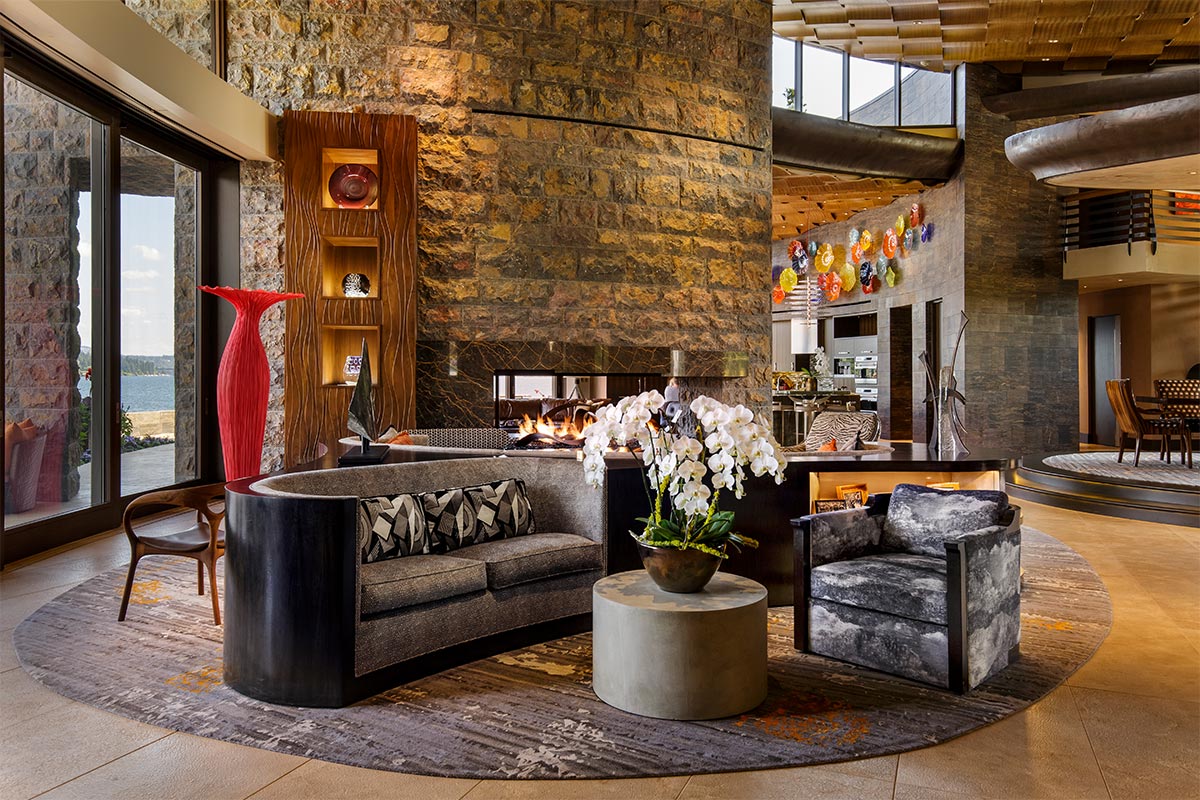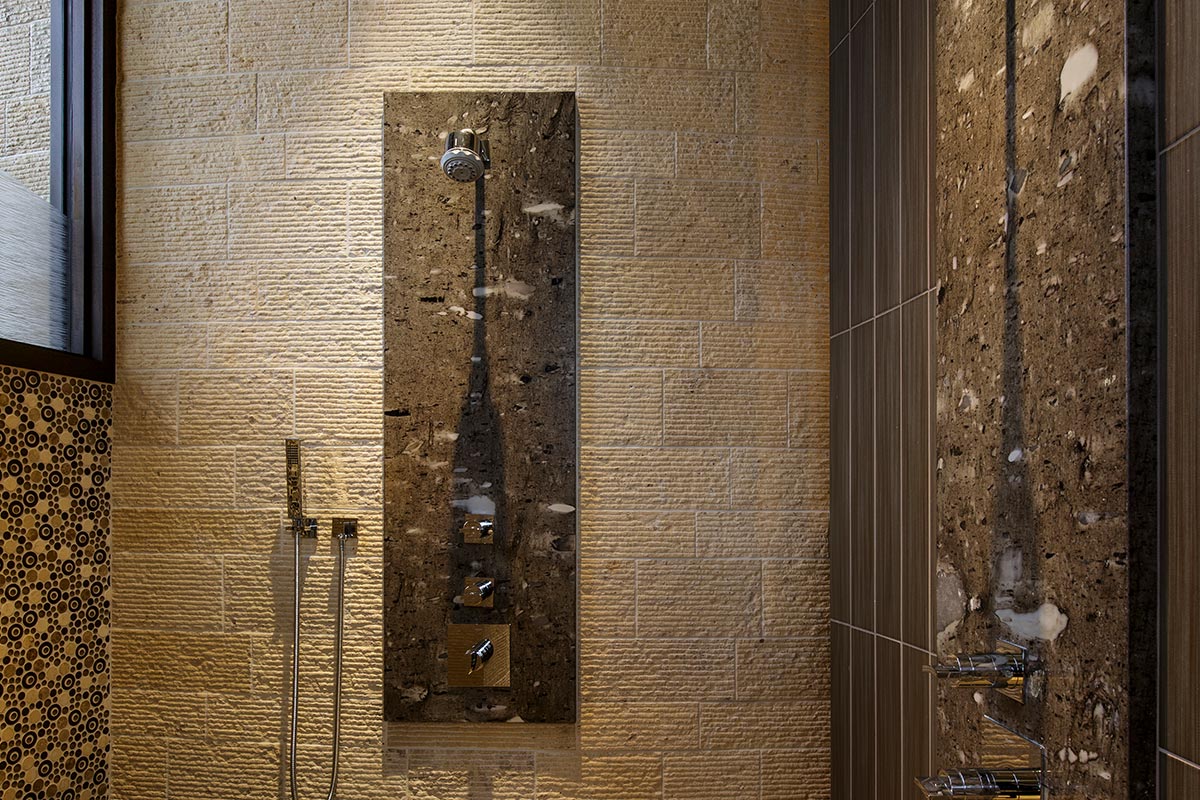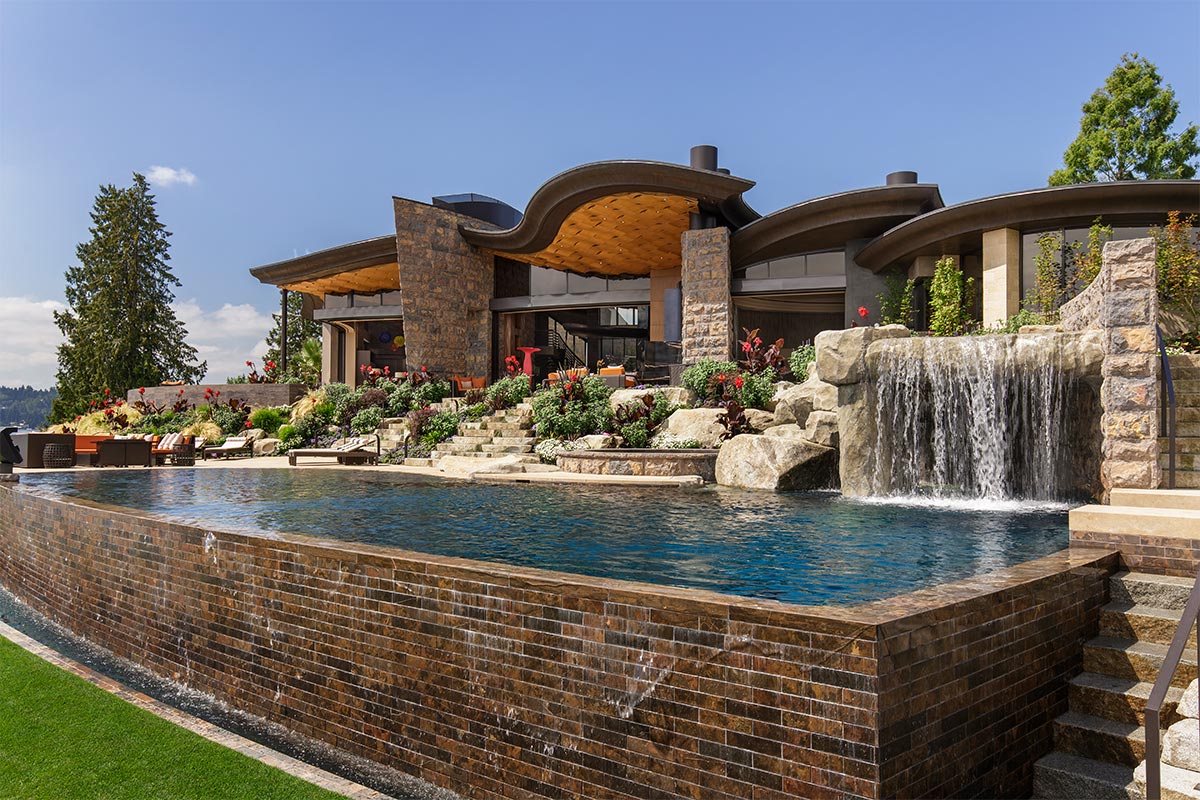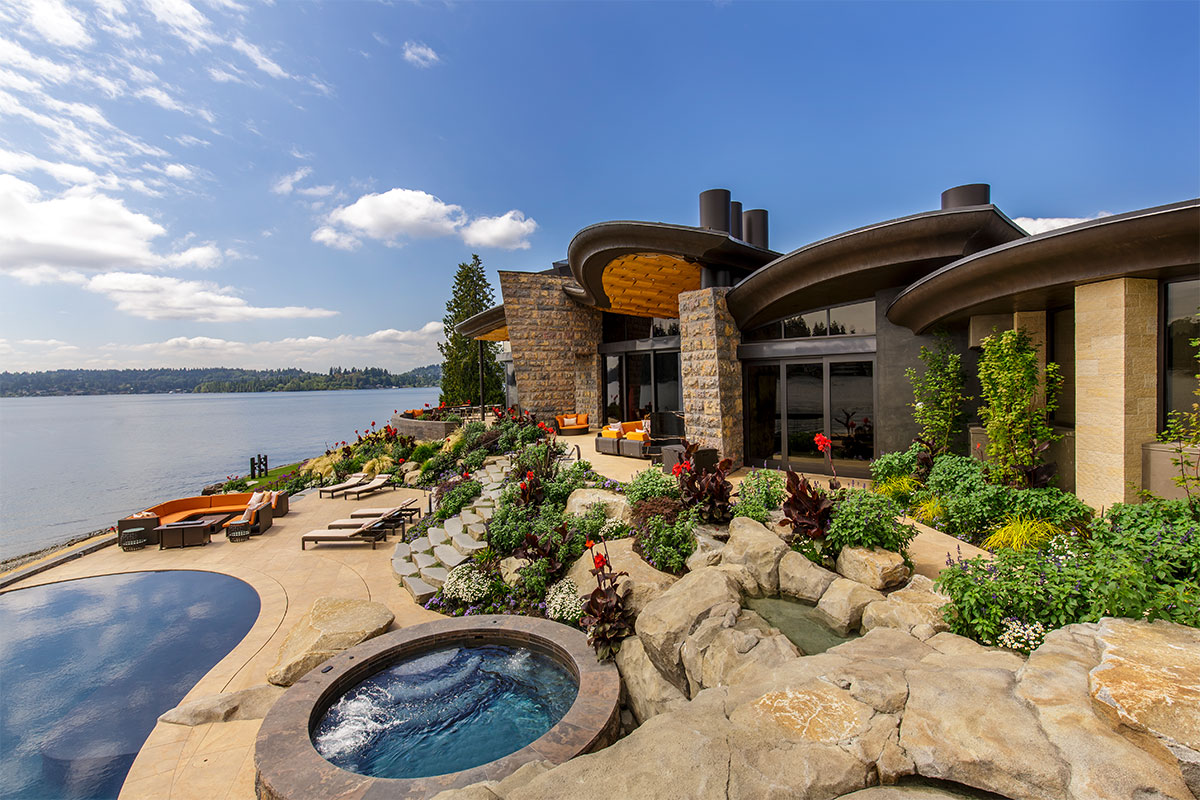 For this luxury residential project the architect used multiple finishes and face cuts to very good effect, both outside and inside the home. The stone color was used as the anchor for the color scheme throughout. The house is located on its own point on a large lake. While a beautiful location, there was no place to store material, so an offsite inventory staging location was required.
Yellow Mountain StoneWorks had to:
Cut and apply multiple finishes for curved and battered stone walls
Develop an offsite stone staging strategy
Crate finished stone in sequential order
The scale of material handling on this project was a special challenge that Yellow Mountain StoneWorks addressed, contributing to the success of this lakeside residence.
Exterior: Pitched and Honed Fleuri and Vein Cut on Rusty Manchu Caviar Limestone
Interior: Honed and Vein Cut on Rusty Manchu Caviar Limestone