Because natural stone has been used in much the same ways for centuries, a common assumption is that very little has changed in the fabrication and finishing of stone. Not true. At Yellow Mountain StoneWorks we are continually innovating new finishes and processes to solve specific problems and achieve the aesthetic visions of the designers with whom we collaborate.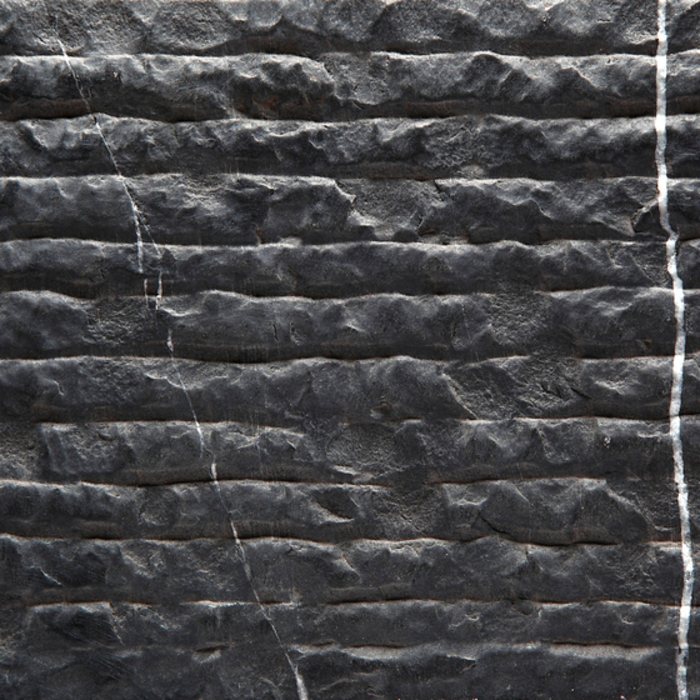 On a recent residential project in Hawaii, the design intent was to create a visual flow by using the same limestone for the interior flooring as the exterior patio and pool surround. The interior stone tiles were honed to a beautiful effect, but that wouldn't work for the pool area because the finish would be too slippery under wet feet. In response, we applied a subtle antique finish to the pavers surrounding the pool – adding just enough texture to create a lovely barefoot feel, reduce slippage, and maintain the desired aesthetic.
"In architecture and landscaping projects the best use of natural stone heightens both art and function," said John Williams, President and co-owner of Yellow Mountain StoneWorks. "This is when we're reminded that necessity is the mother of invention; we have to be able to create a solution that meets all of the requirements of a project."
We first developed our antique finish in order to provide newly quarried stone with the same rich patina and textured character of ancient reclaimed stone. The beauty of the product, combined with the achieved cost, time, and supply efficiencies inspired us to continue evolving new methods. Over the past few years we have created a foundation of standardized techniques from which we can now create infinite variations across multiple types of stone.
"This flexibility allows us to address a client's concern about texture, glare, friction, color, visual impact, whatever they are worried about by subtlety or dramatically adjusting the finish," says Nicole Gelpi, Yellow Mountain StoneWorks co-owner and Director of Marketing. "For example, corduroy and pineapple finishes, which are both dramatic, traditional Chinese percussive finishes, become softer when combined with an antique finish. A honed finish can reduce or eliminate glare. And a mushroom finish can add greater or lesser degrees of texture and shadow to interior and exterior walls."
But even with an infinite palette of finishes – the innovation doesn't stop here. Because Yellow Mountain StoneWorks sources stone from around the world and different stones have unique characteristics to be highlighted or subdued, we continue to develop new techniques. Our goal is simple: increase our clients' ability to confidently and cost-effectively customize their projects.