About 350 people attended the culminating event of Lan Su Chinese Garden's 10th anniversary, a gala and fundraising dinner at the Portland Art Museum Sept. 16.
As a memento of the occasion, all guests received a stone token created by Yellow Mountain StoneWorks. A sponsor of the garden's year-long birthday celebration, Yellow Mountain StoneWorks also designed "Fluidity", a sculpture that was on view during the garden's birthday month. Both the tokens and the sculpture were fabricated from the same materials, Redheart Limestone® and Butterfly Blue Granite.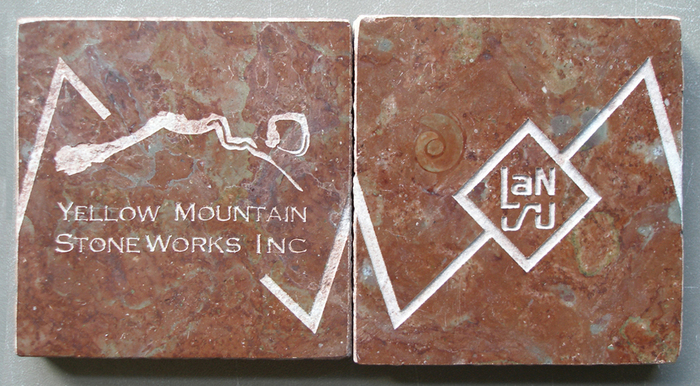 "We enjoyed Fluidity's sojourn at the Garden and each of us will now treasure our little piece of Yellow Mountain in the beautiful gift you gave to everyone at the Gala," said Lan Su Executive Director Cynthia Johnson Haruyama.
In thanking Yellow Mountain StoneWorks, Haruyama quoted an 11th century poem, bowing to the Chinese tradition of cementing friendship through poetry:
The autumn wind enters through the window,
The gauze curtain starts to flutter and fly.
I raise my head and look at the bright moon,
And send my feelings a thousand miles in its light.