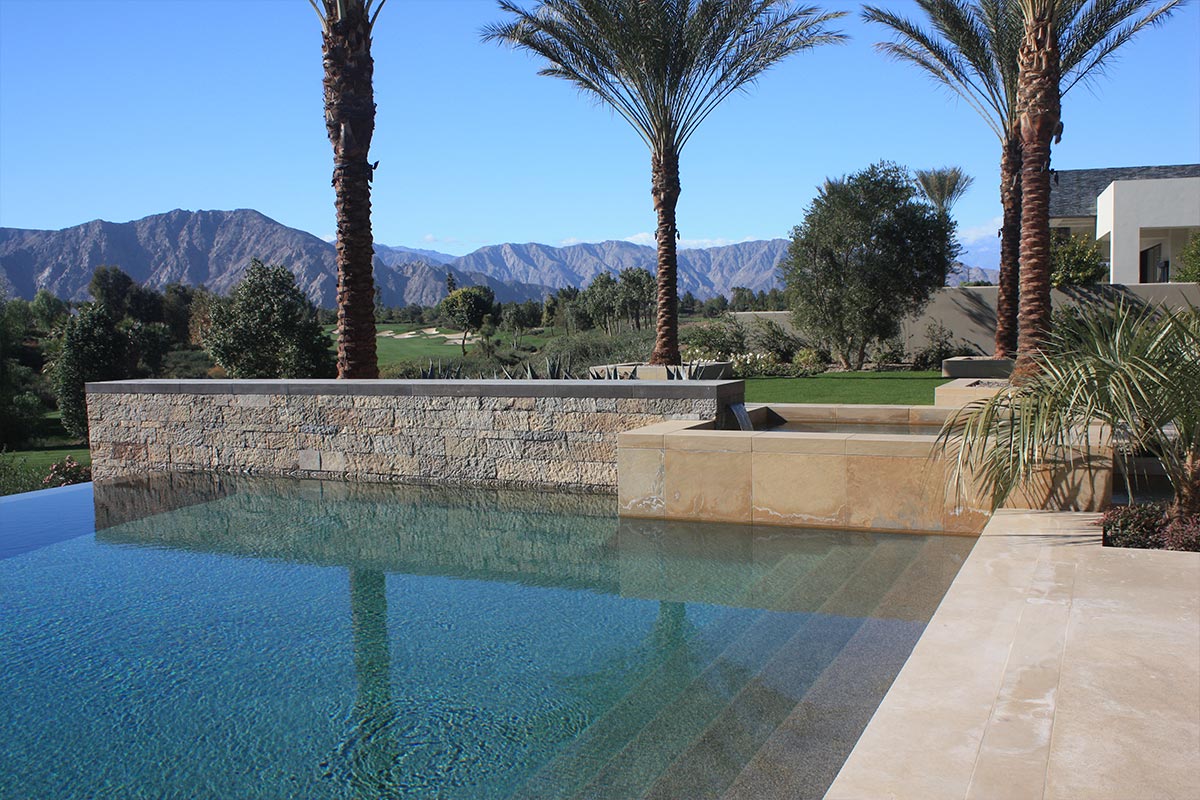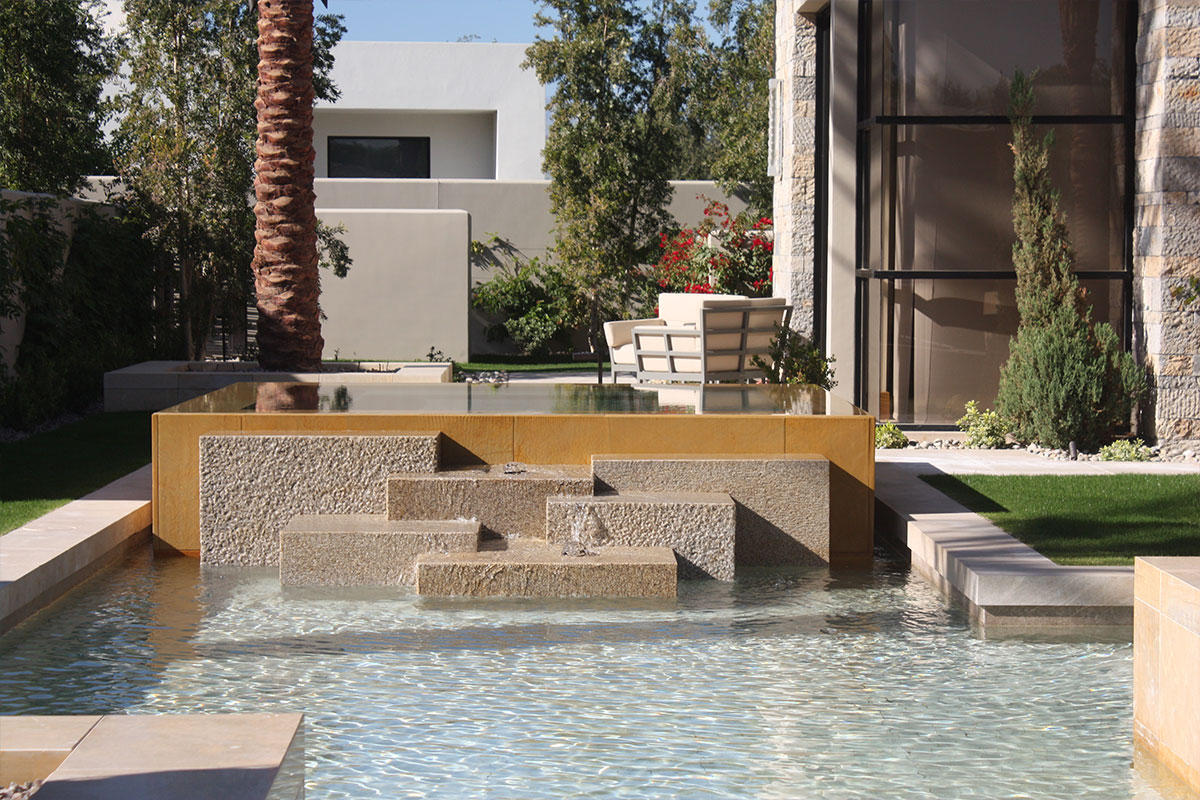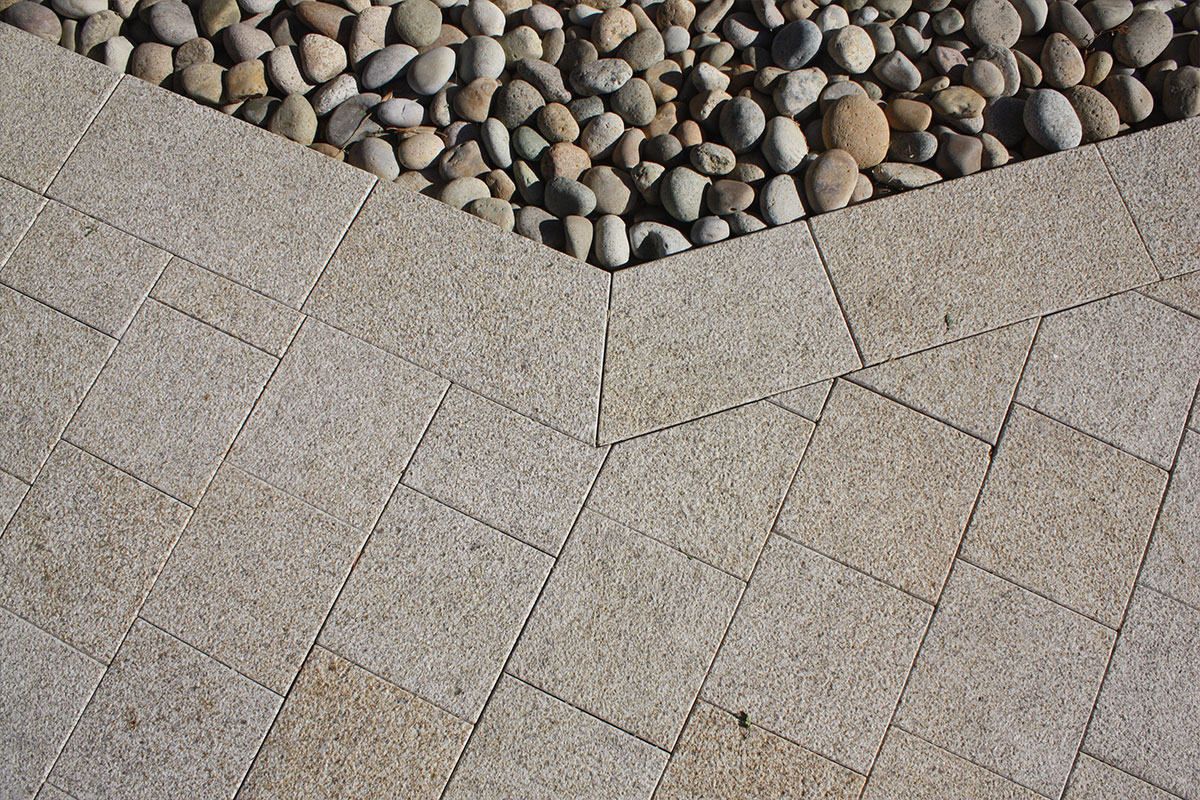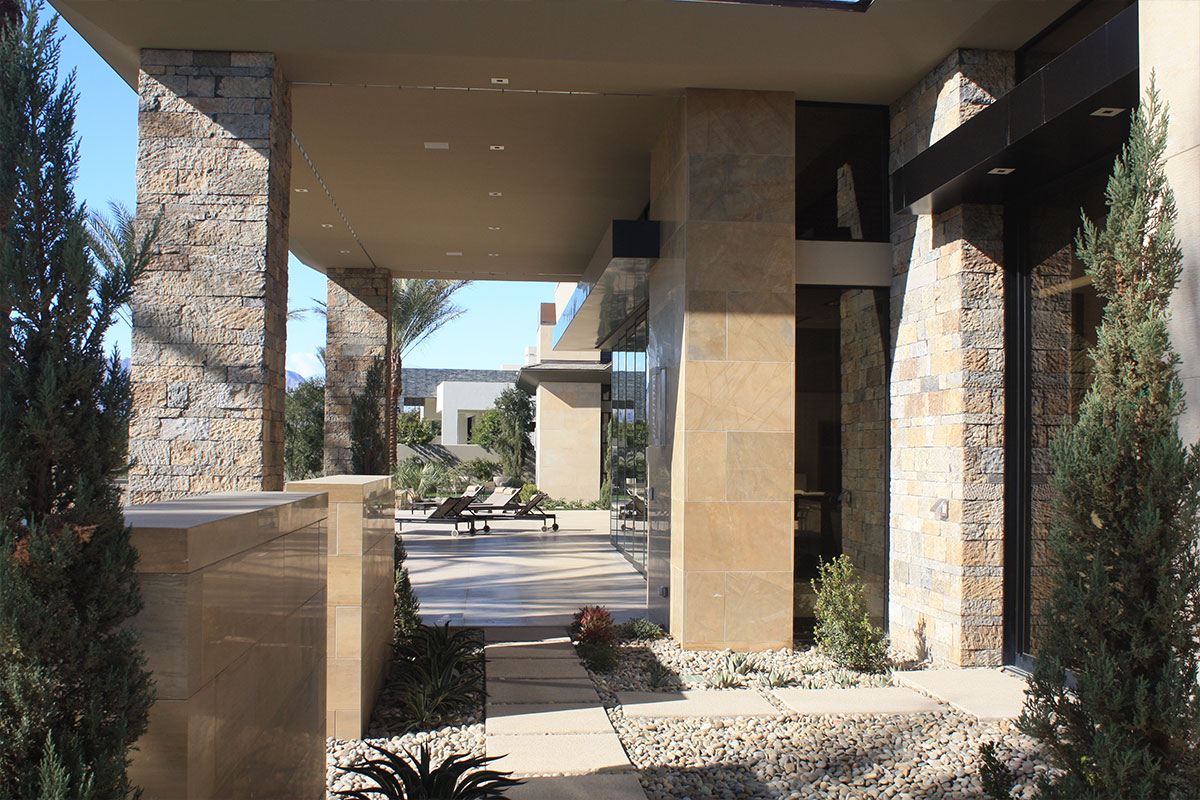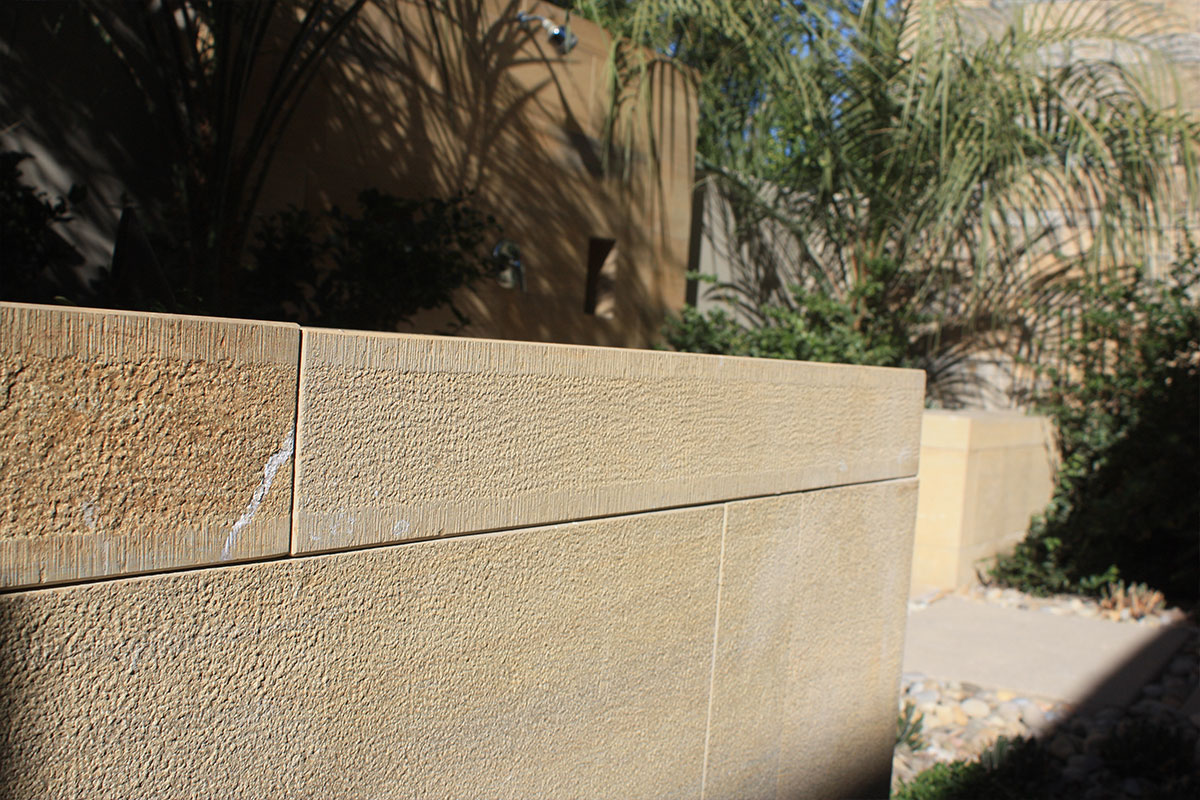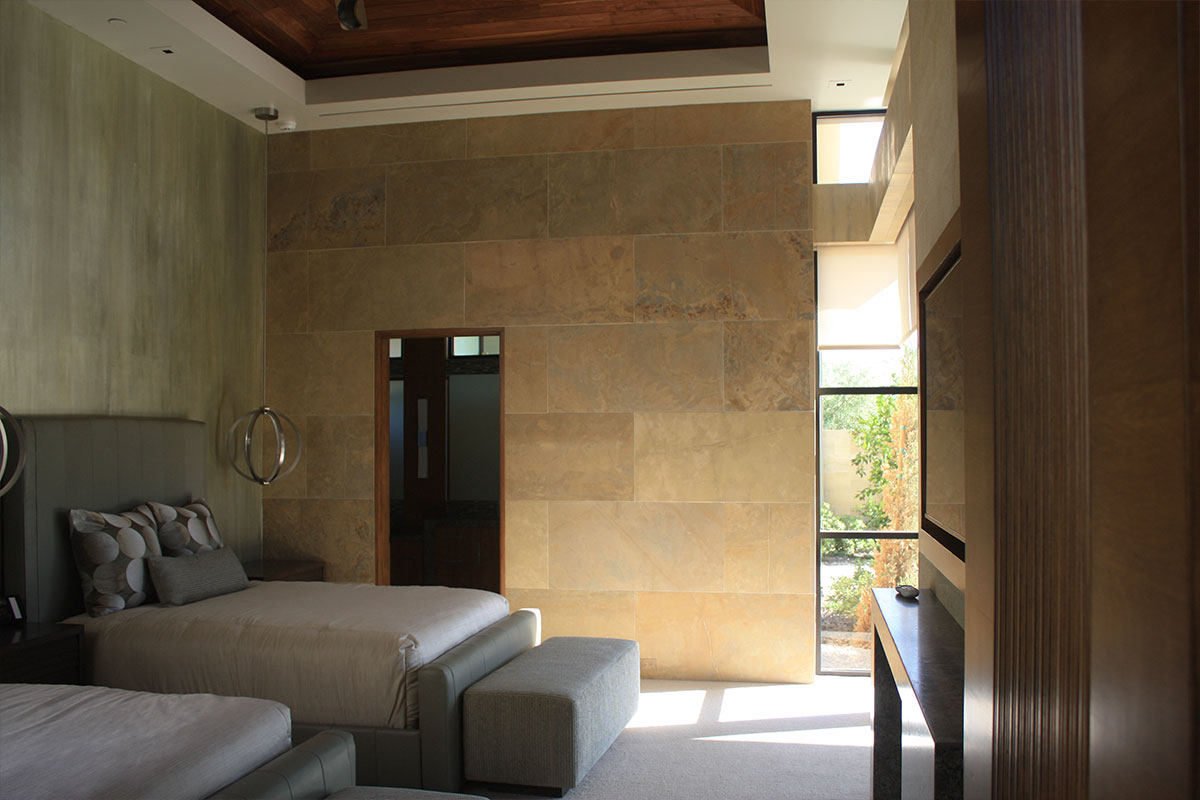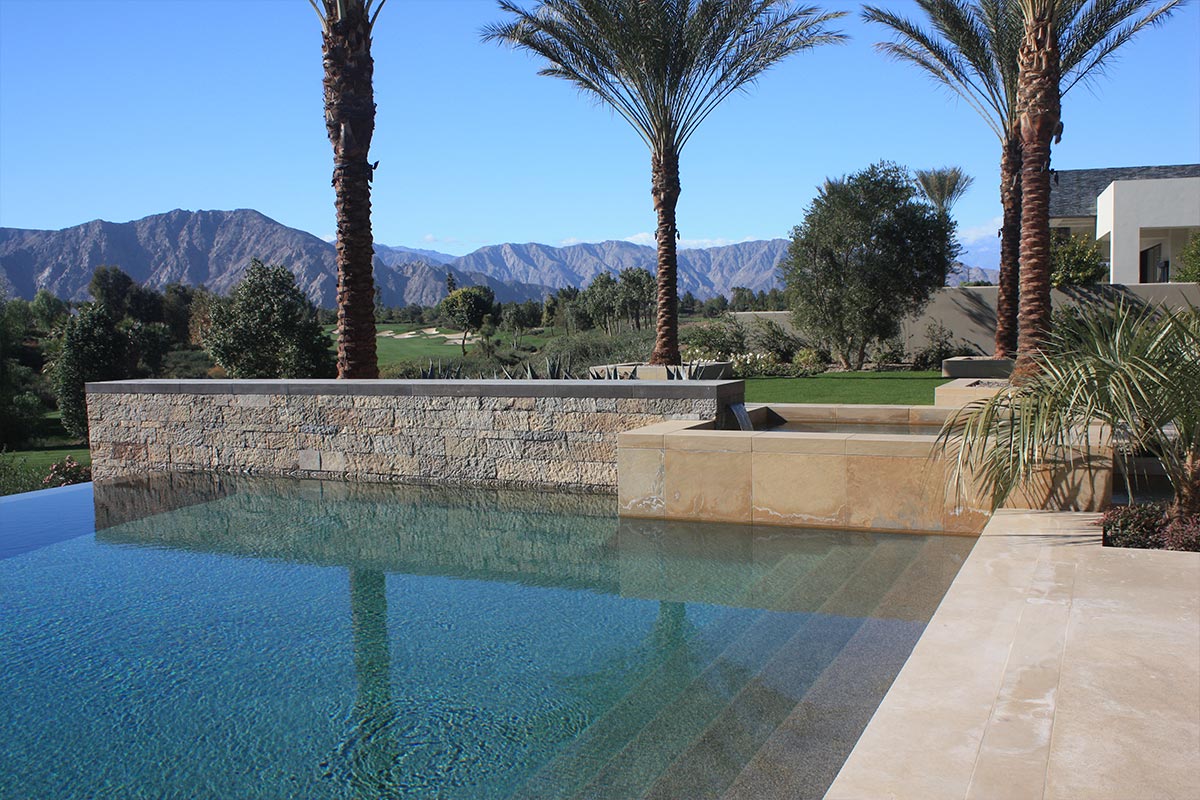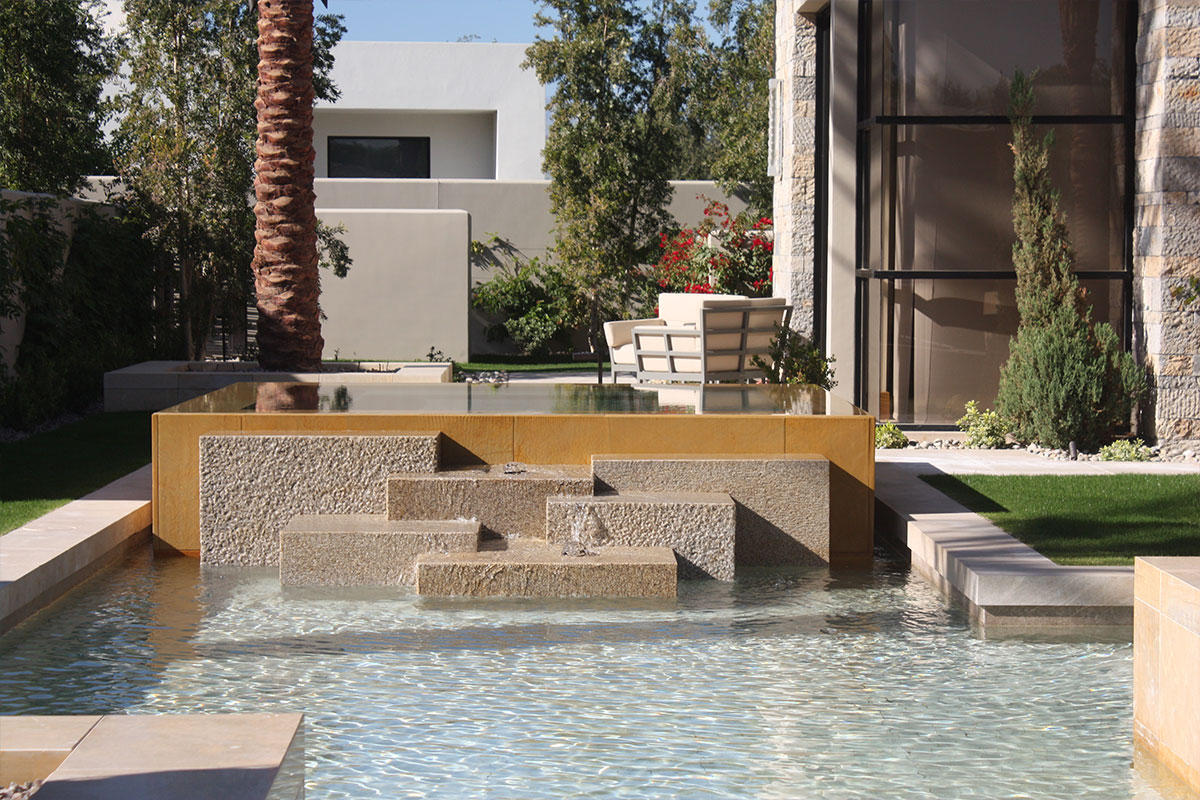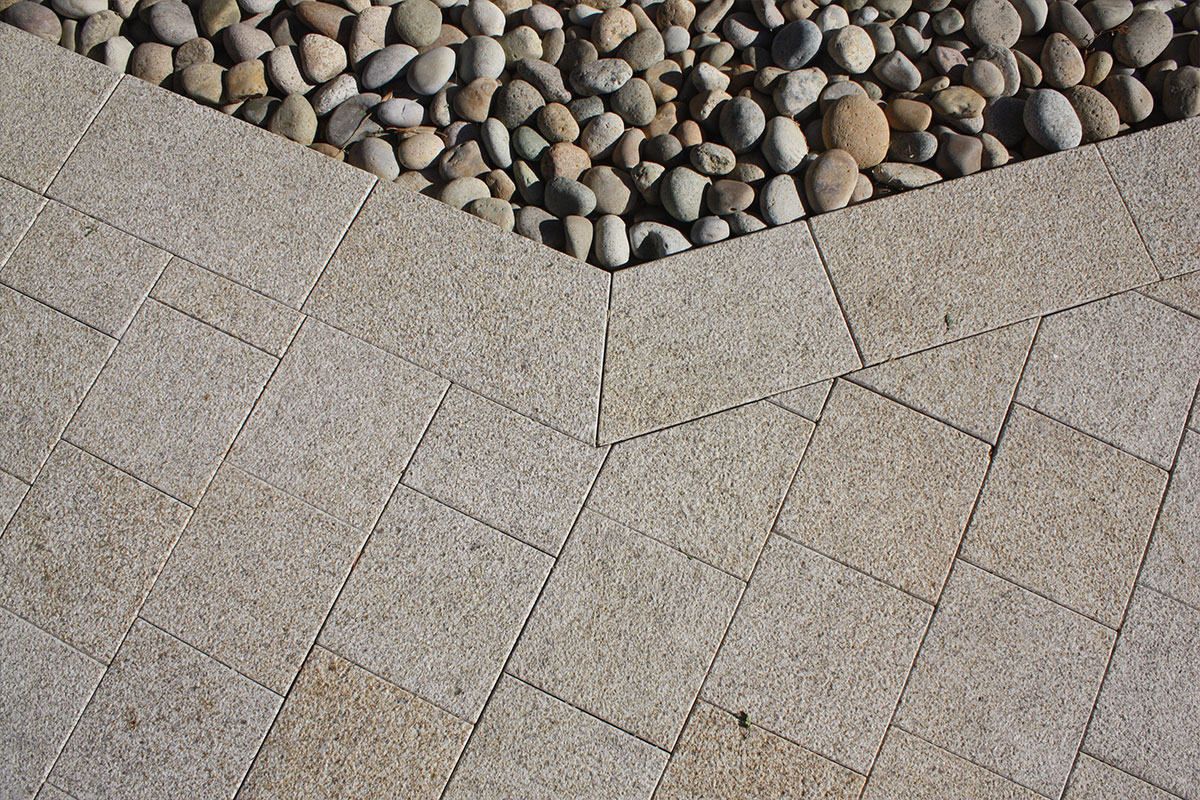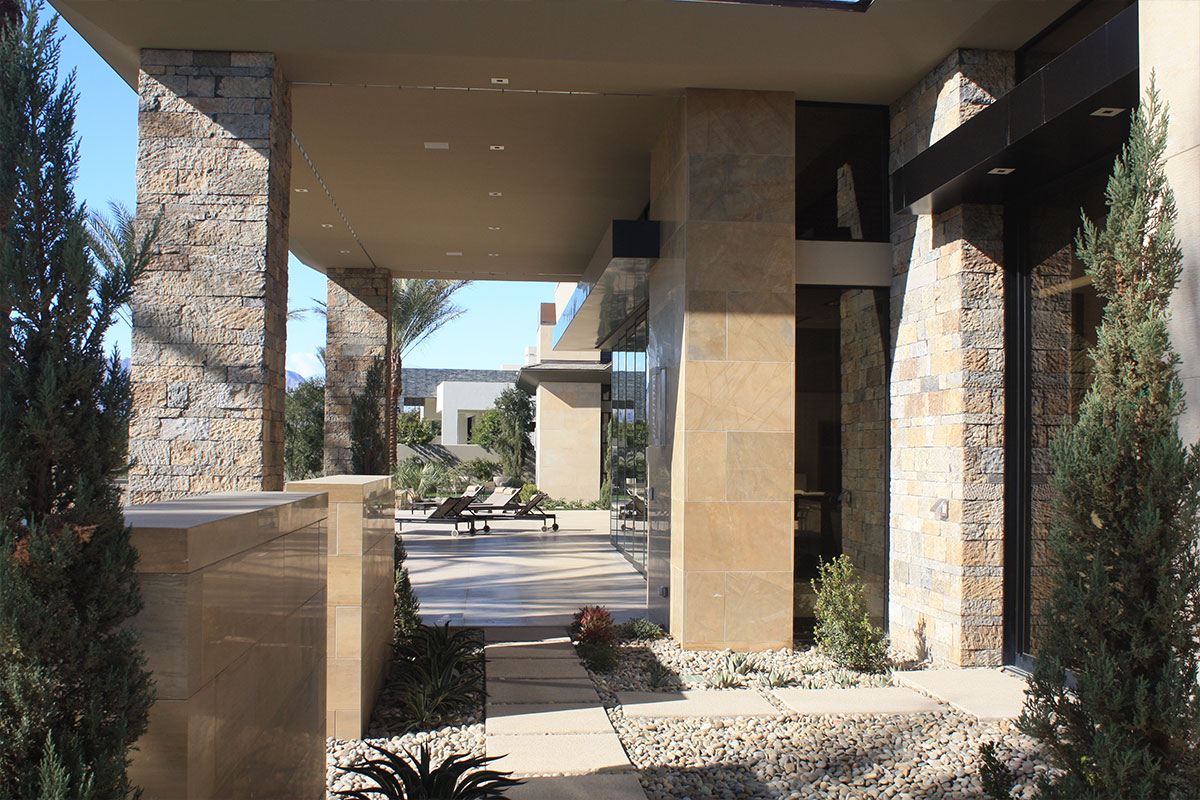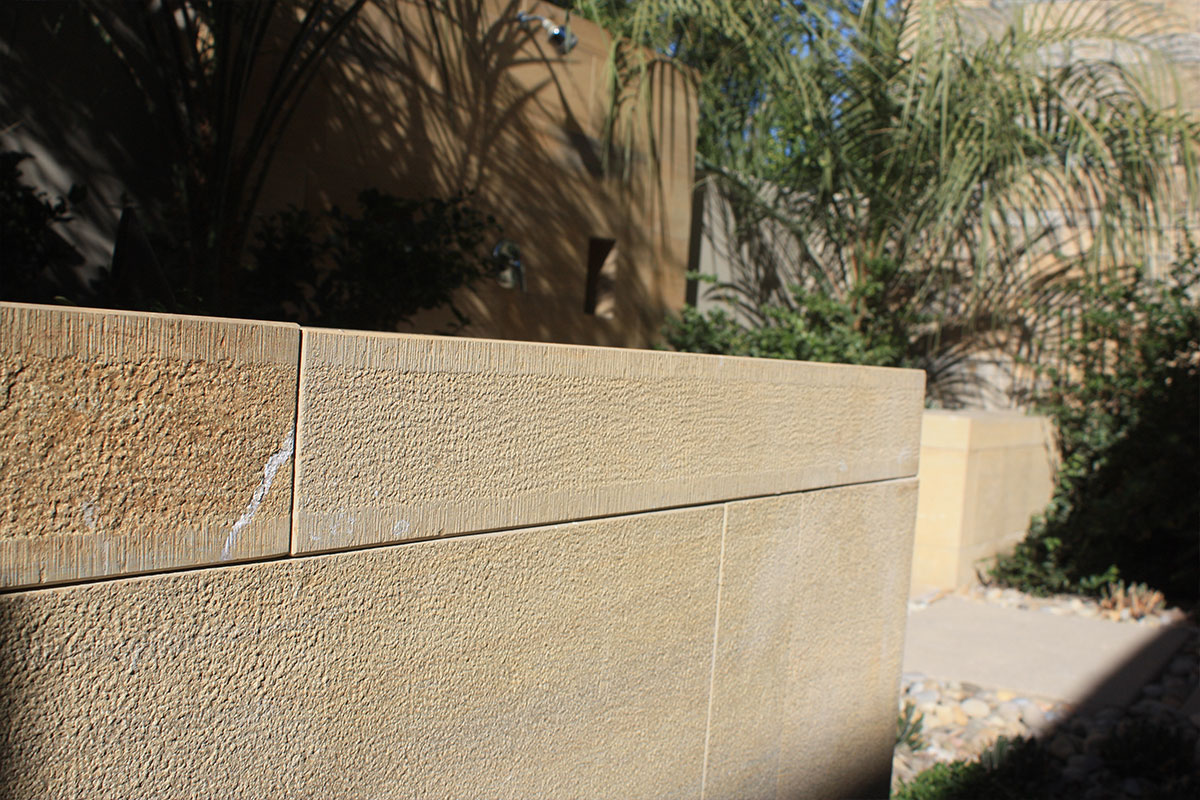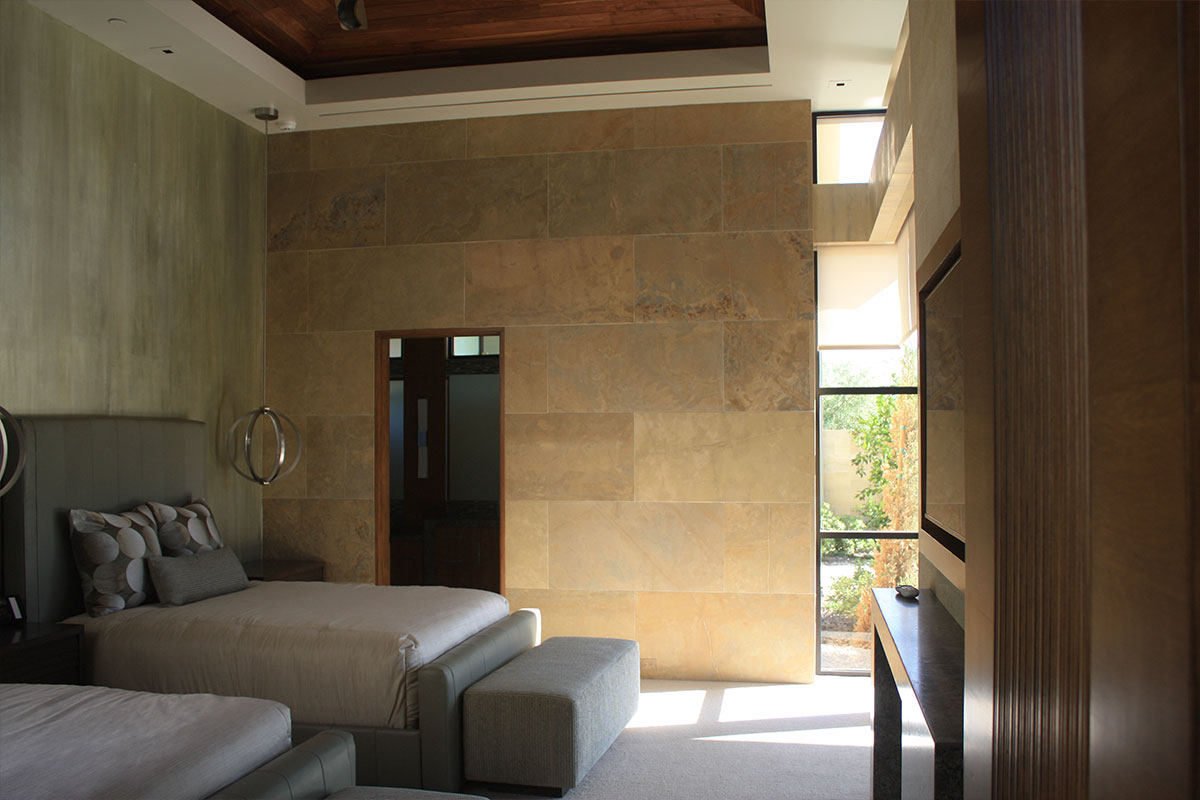 Complex geometry realizes design intent and buildability.
Complex geometry realizes design intent and buildability.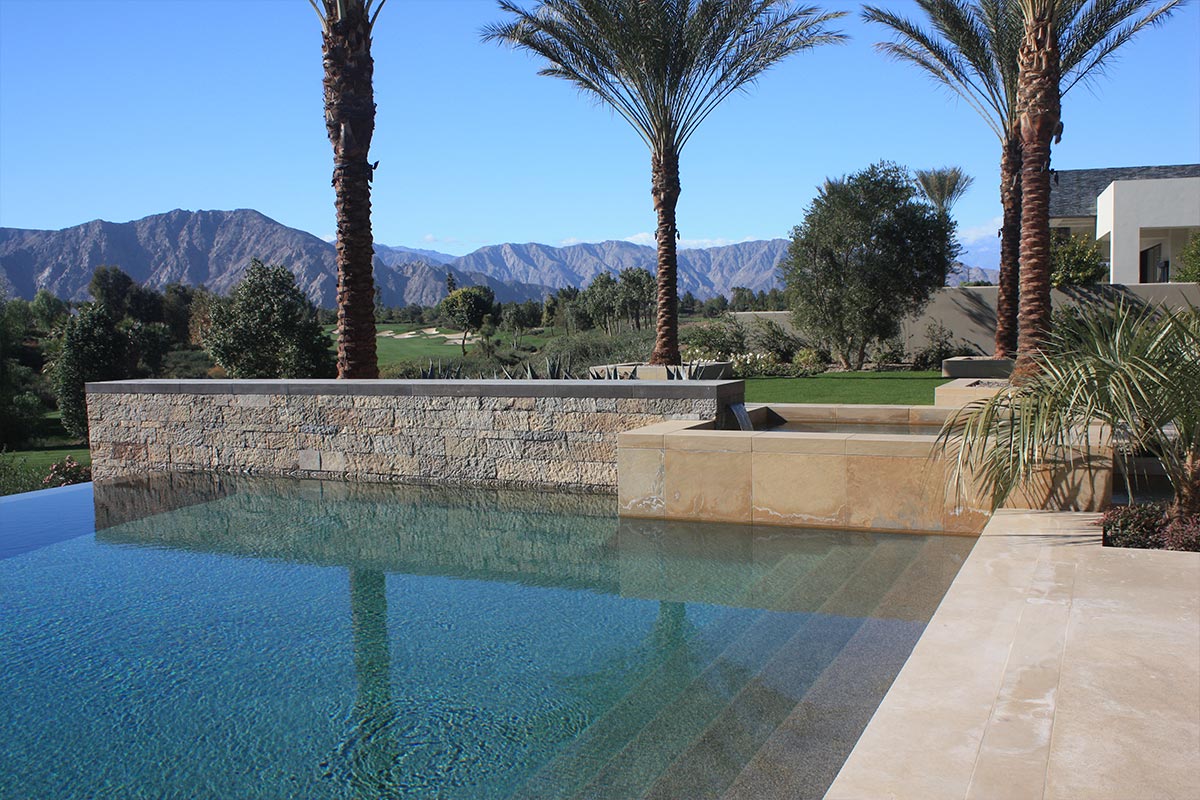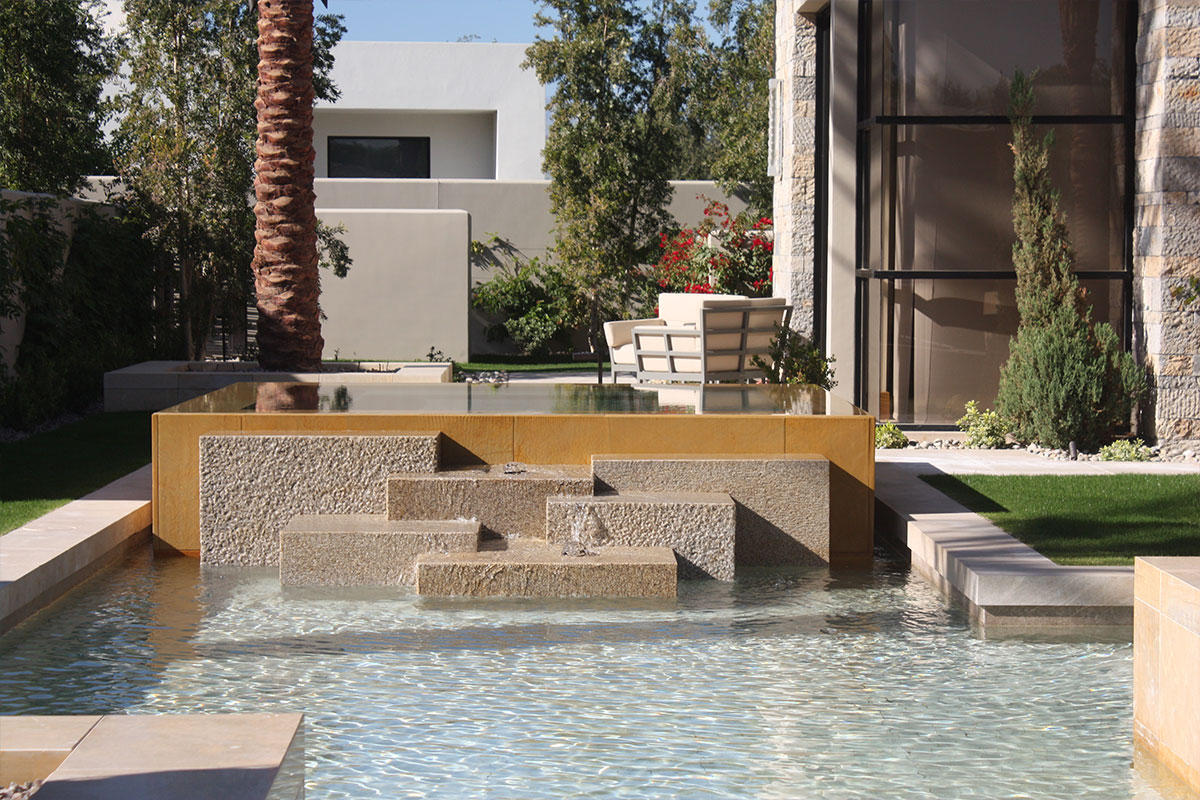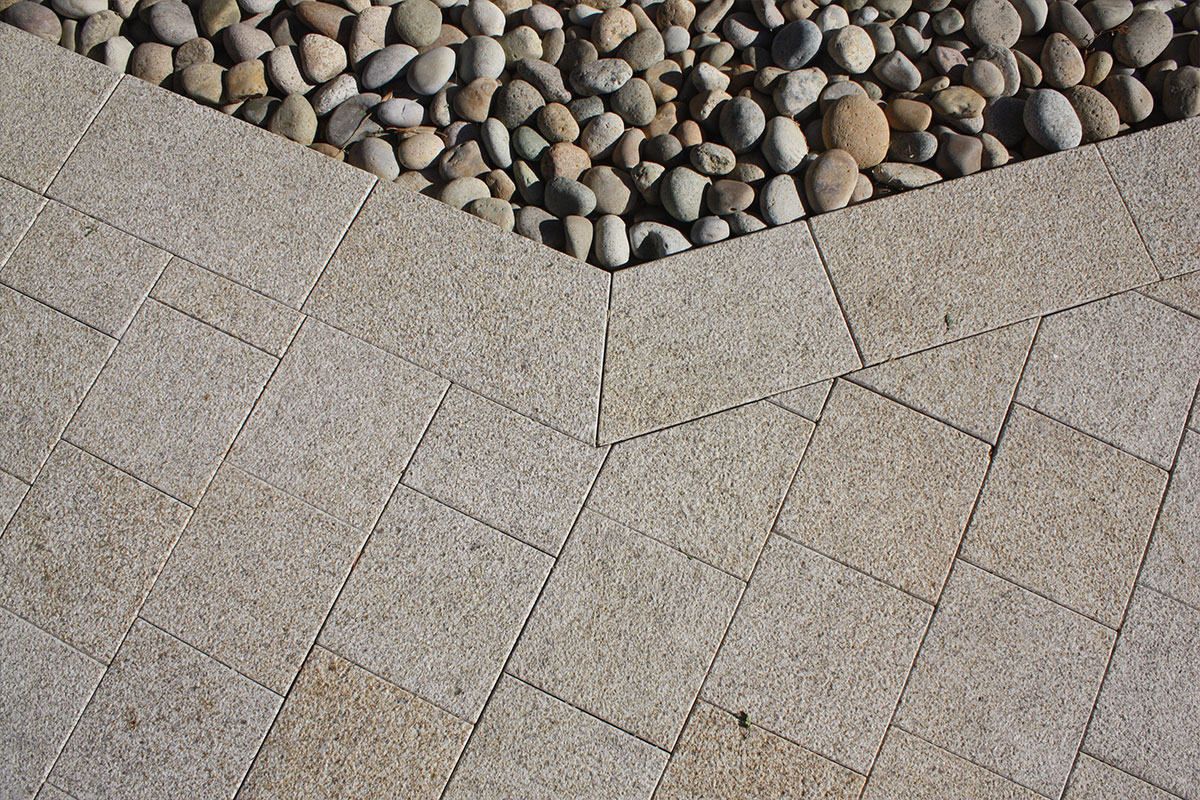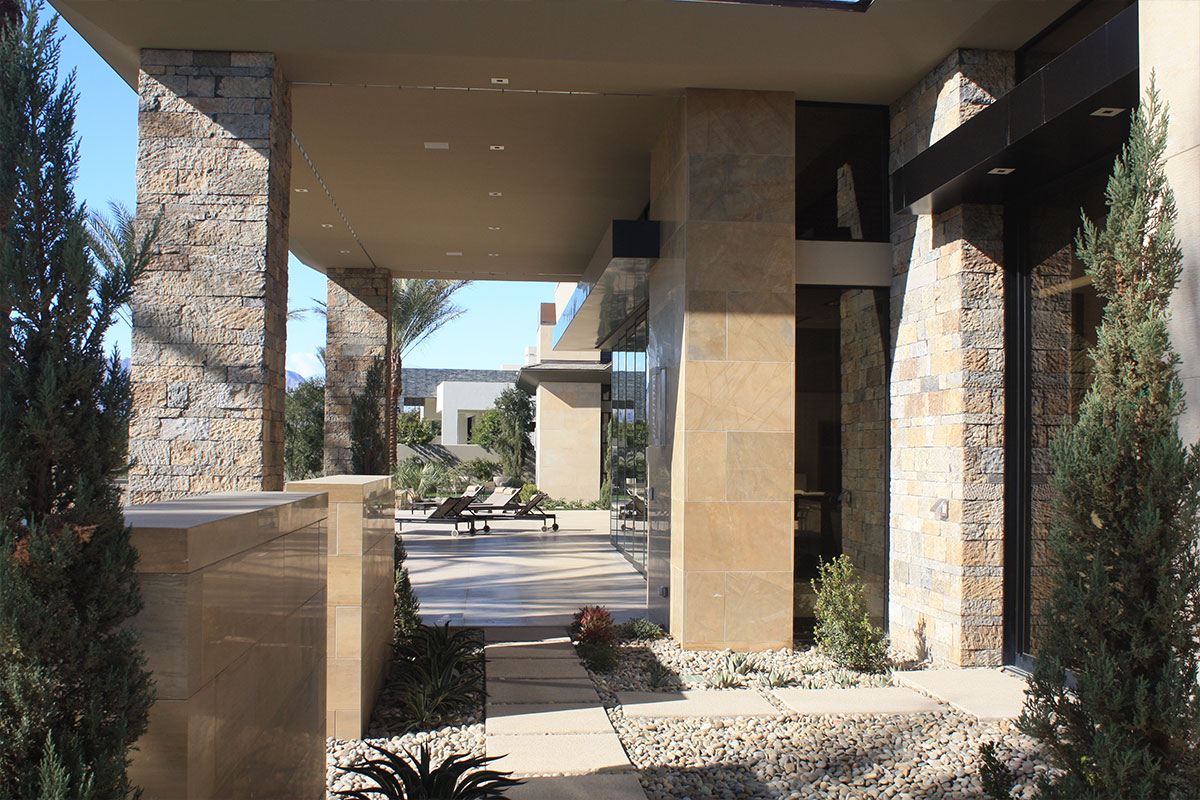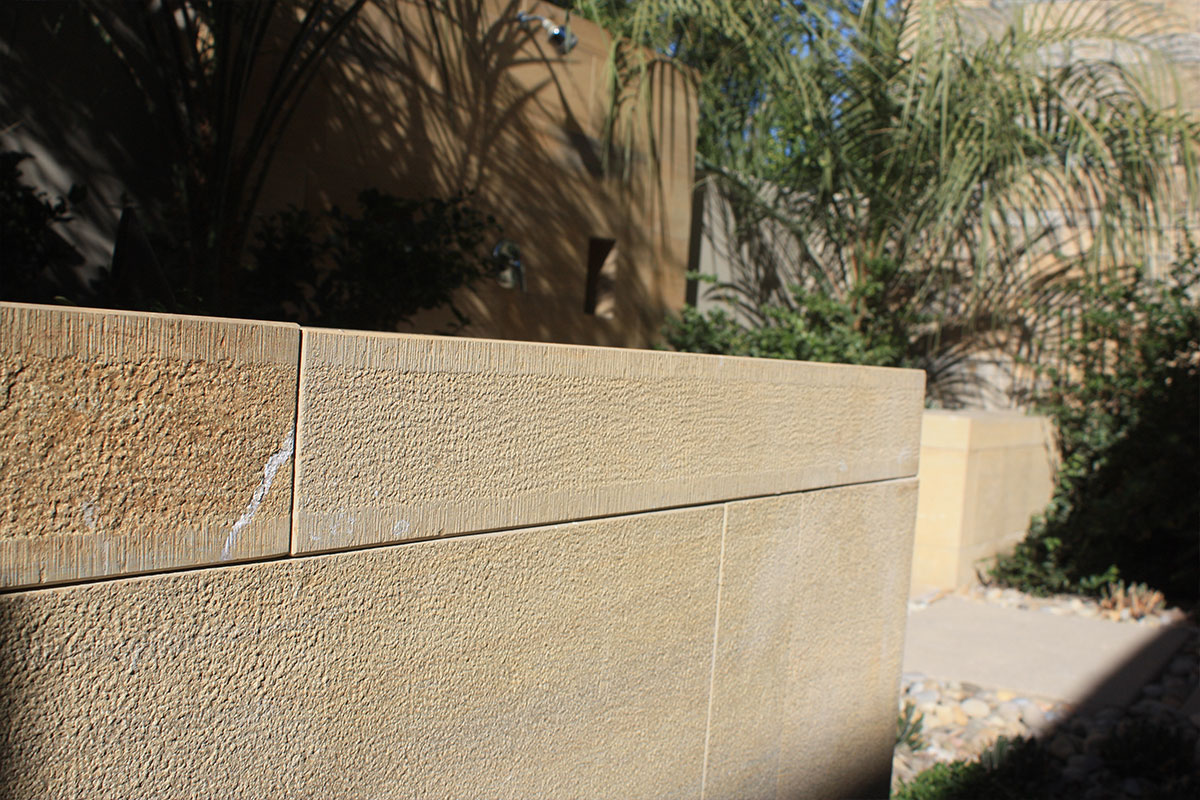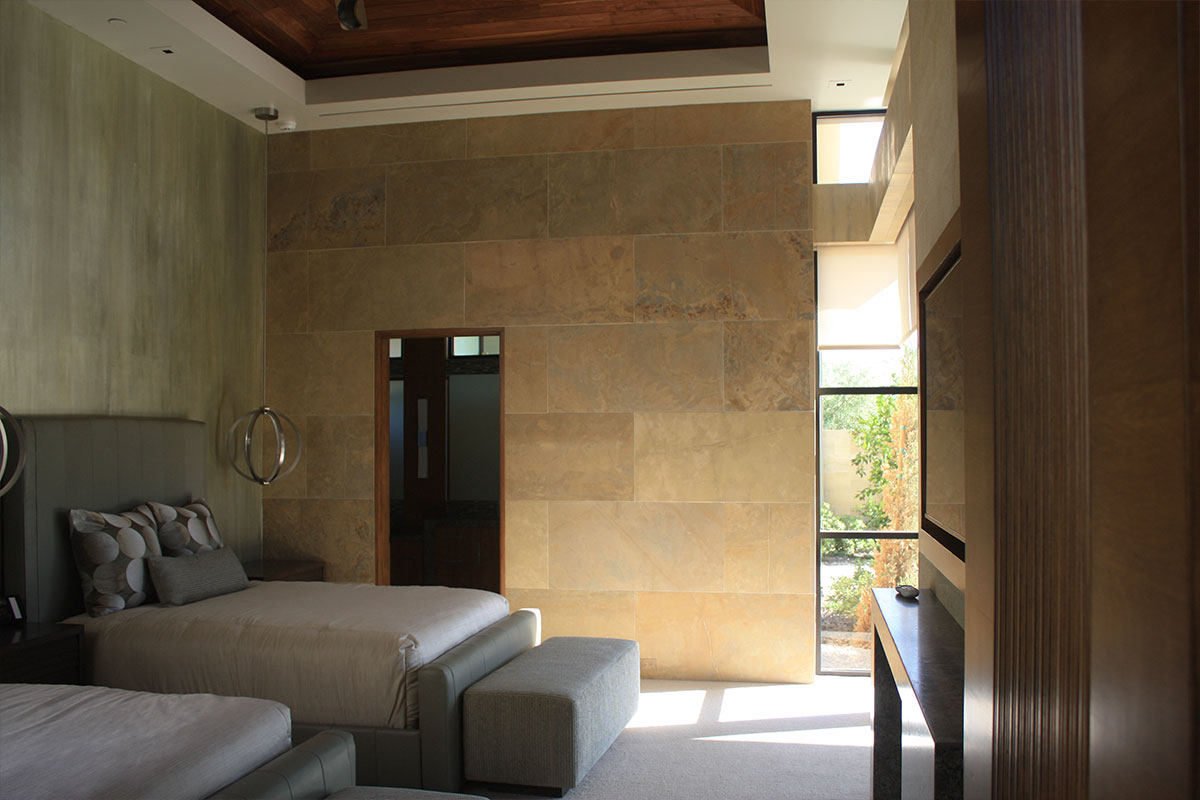 For this luxury residence, the architect required multiple stones and finishes be used to achieve the design intent. A complex water feature needed large solid blocks weighing up to 6,000 pounds each to be cut, finished, and fit together precisely.
Yellow Mountain StoneWorks used geometry and collaboration to produce the exacting results required to satisfy the architect's intent, the installer's constructability, and the mechanical engineer's plumbing requirements. Each of the three ton blocks in the water feature required:
Directional and non-directional finishes to achieve the desired appearance
Flat finishes where stones overlapped, chiseled faces where exposed
Bore holes drilled for plumbing, yet hidden from view
"The fountain blocks were so large and heavy that we assembled them in the street to make sure the fit was right – and it was – before bringing in the crane needed to set them in location," said Butch Drury, the project manager with Margaret Drury Construction. "Yellow Mountain StoneWorks is extremely detail oriented which made my job easier putting it all together."
Stone, as the main building material, was carried throughout interior walls, caps, paving and planters. In addition to the technical challenges, fast-tracked construction required just-in-time production to realize this geometrical gem.
Multiple Finishes: Adze, Pineapple, Honed and Bush Hammer
Multiple Stones: Kinaro Tan Limestone®, Antique Grand Tortoise Limestone®, Rusty Manchu Caviar Limestone and Pepper Brown Granite